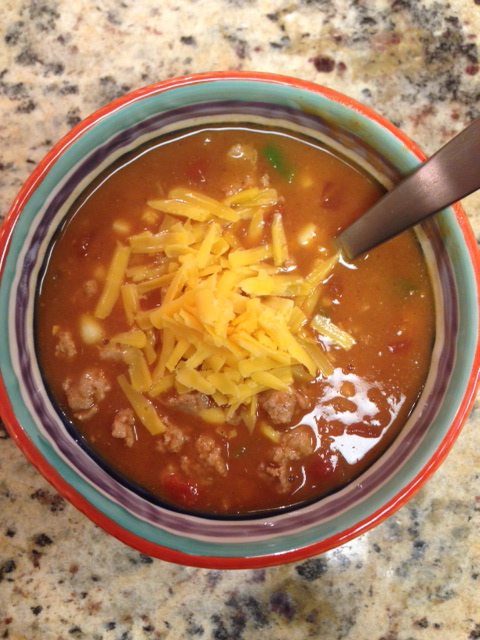 Soups and chili are my favorite things to make as soon as the fall and cold weather arrives. This past Sunday was a rainy one and soup was just the thing for a lazy evening. It's such an easy soup to make and I've already shared it with my cousins in college since I know they could throw this together after a late class. A simple meal that can be pulled together in 30 minutes is the best.
Turkey Chili Taco Soup
via skinnytaste
ingredients:
1 lb ground turkey
1 medium onion, chopped
1 bell pepper, chopped
10 oz. can diced tomatoes w. green chilies
15 oz. canned or frozen corn, drained
15 oz. kidney beans, drained
8 oz. tomato sauce
16 oz. can fat free refried beans
1 packet of taco seasoning
2 1/2 c. low fat, low sodium chicken broth
directions:
In a large pot brown the turkey over medium heat. When cooked through, add the onions and bell pepper and cook for 3 minutes. Add remaining ingredients and bring to a boil. Reduce heat to a simmer and cook for 10-15 minutes.
Top with shredded cheese and a side of tortilla chips (I'm obsessed with these)!
xx
I have a Pinterest board dedicated to soups/chilis if you're looking for more favorites to try!