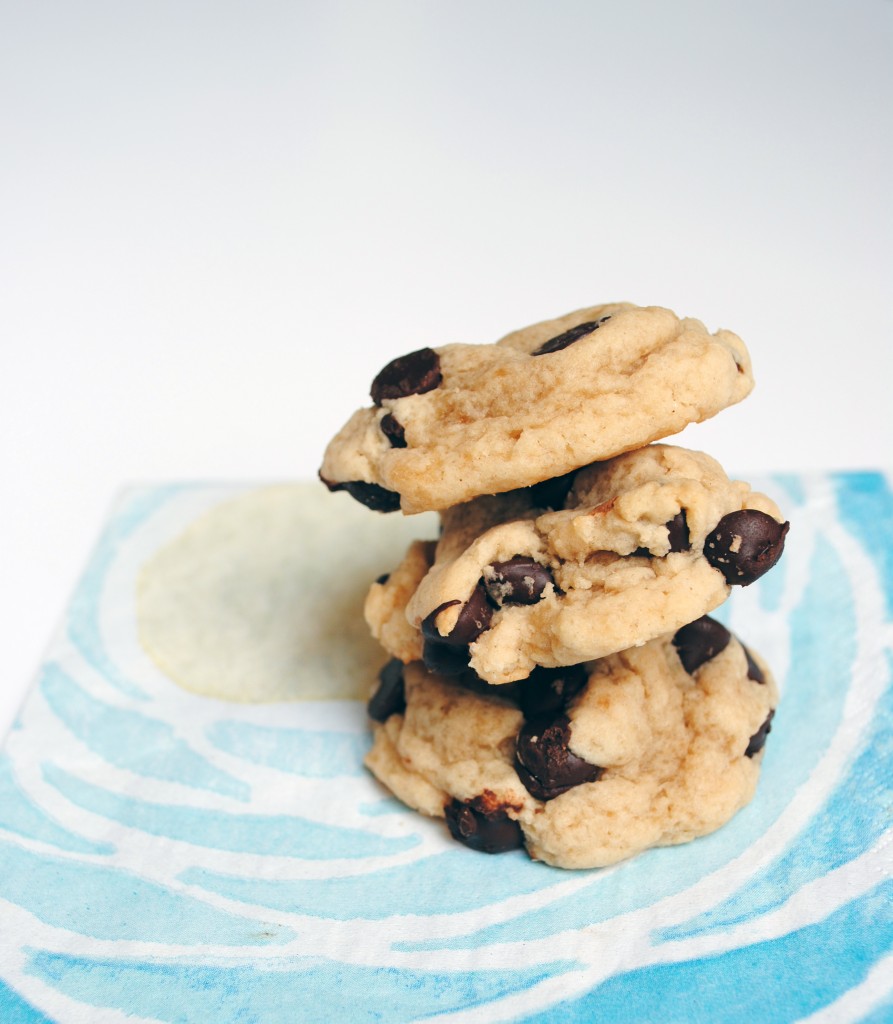 I'm always up for trying new chocolate chip cookie recipes. My all time favorite is the NY Times recipe, but when I'm not willing to wait 36 hours this recipe has become my go-to (thanks for sharing mom!). I actually scale back on the sugar for both the brown and white and can't taste a difference. It doesn't make a ton, so if you're baking for an event or large group I'd suggest doubling the recipe. If you make one giant cookie that won't be 88 calories, but your secret is safe with me.
88 Calorie Chocolate Chip Cookie
via cleverly inspired
ingredients:
2 1/4 c. all-purpose flour
1 tsp baking soda
1/4 tsp salt
1 c. brown sugar
3/4 c. sugar
1/2 c. butter
1 tsp vanilla
2 large egg whites
1 tbsp. milk
3/4 c. semi-sweet chocolate chips
directions:
Preheat oven to 350 degrees. Combine the flour, baking soda and salt and set aside. In a mixing bowl, beat together butter and sugars. Add in egg whites, vanilla and milk. Add the flour mixture to the wet mixture and mix to combine. Stir in the chocolate chips. Bake for 9-10 minutes.
Enjoy!
xx
* Congrats to Ashley Jackson for winning the Lou.C. Jewelry giveaway!