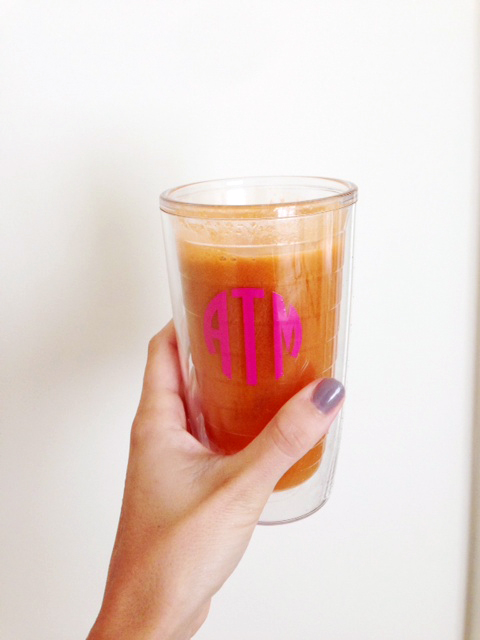 Starting the day with a fresh veggie juice always sets the tone of the day for me. I love that it's energizing and packs tons of vitamins and nutrients in one glass. There are tons of different varations that I love, but this one is on current rotation. It's easy and the fruit perfectly balances out the veggies.
Perfect Morning Juice
via prolific juicing
ingredients:
4-6 medium sized carrots
4 stalks of celery
1 lemon, unpeeled
1 gala apple
ginger, to taste (optional)
directions:
Send all ingredients through a juicer and enjoy!
xx