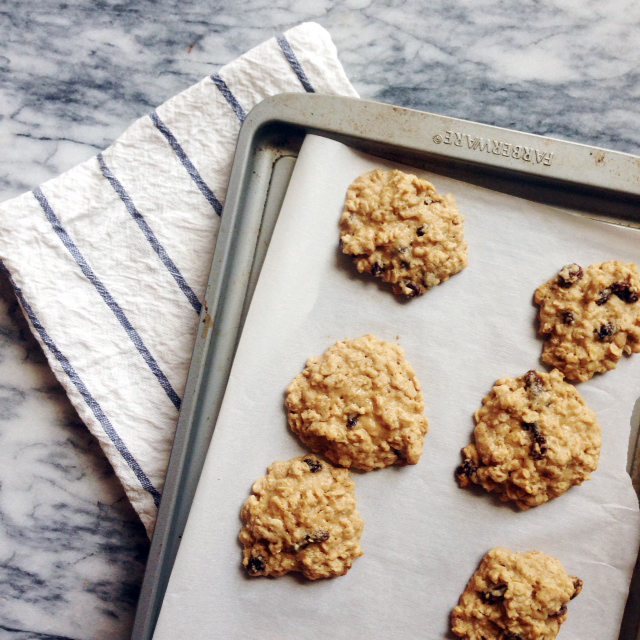 Given the choice, 80% of the time I'll choose a chocolate chip cookie over any other. That is, until I found this recipe for the most delicious oatmeal raisin cookies. They're soft, the batter is delicious (always a good indicator) and so easy to throw together. With the holidays coming up these are the perfect gifts to bring to family and friends! If you're a fan of sweet treats, this board will have you more than covered.
Oatmeal Raisin Cookies
via examiner
ingredients:
3/4 c. butter, softened
3/4 c. white sugar (I always use a little less)
3/4 c. light brown sugar (same as the white sugar)
2 eggs
1 tsp vanilla extract
1 1/4 c. all-purpose flour
1 tsp baking soda
3/4 tsp ground cinnamon
1/2 tsp salt
2 3/4 c. rolled oats
1 c. raisins
directions:
Preheat oven to 375 degrees F .
In large bowl, cream together butter, white sugar and brown sugar until smooth. Beat in the eggs and vanilla until fluffy. Stir together flour, baking soda, cinnamon and salt. Gradually beat into butter mixture. Stir in oats and raisins. Drop by a teaspoonful onto ungreased cookie sheets. Bake 8- 10 minutes or until golden brown.
Enjoy!
xx