It's probably obvious by now, but I'm a serious product junkie. On my weekly Sunday "spa" night I choose a face mask that targets my skincare needs, which this winter has been dryness and brightening. It's the best way to unwind and get prepped for the week ahead. Meet the new kid on the block, RevelationsRX. The unique thing about these face masks are that they're made from coconut fibers that gently conform to your skin. Awesome, right? Each packet comes with a mask and targeted serum rollers. The rollers help to maintain results between treatments and are easy to throw in your suitcase when traveling.
The ingredients are natural and made without parabens, dyes,  sulfates or synthetic fragrances. After a crazy work week the tired eye mask was just what I needed to feel refreshed. I love that they had a cooling feeling to them and once the mask was removed, I patted any leftover serum to let it absorb back into the skin.
So you can try them out yourself, RevelationsRX is offering $15 off each item in your first purchase and a free trial of the complementary mask (retail value of $15) with code LQ02.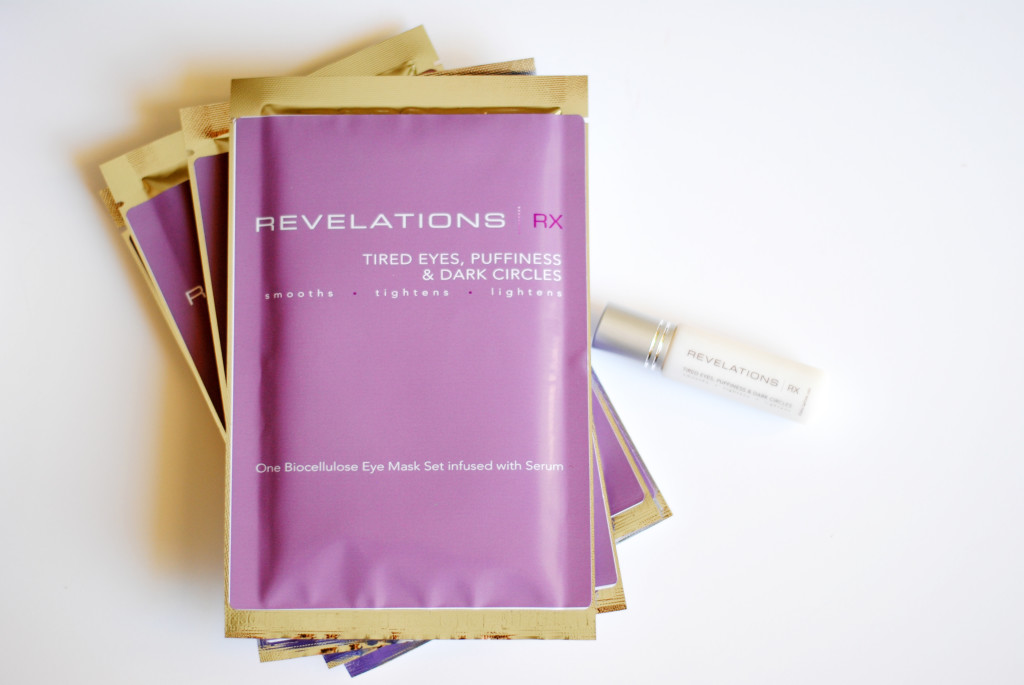 Thanks to RevelationsRX for sponsoring today's post! All thoughts and opinions remain my own.