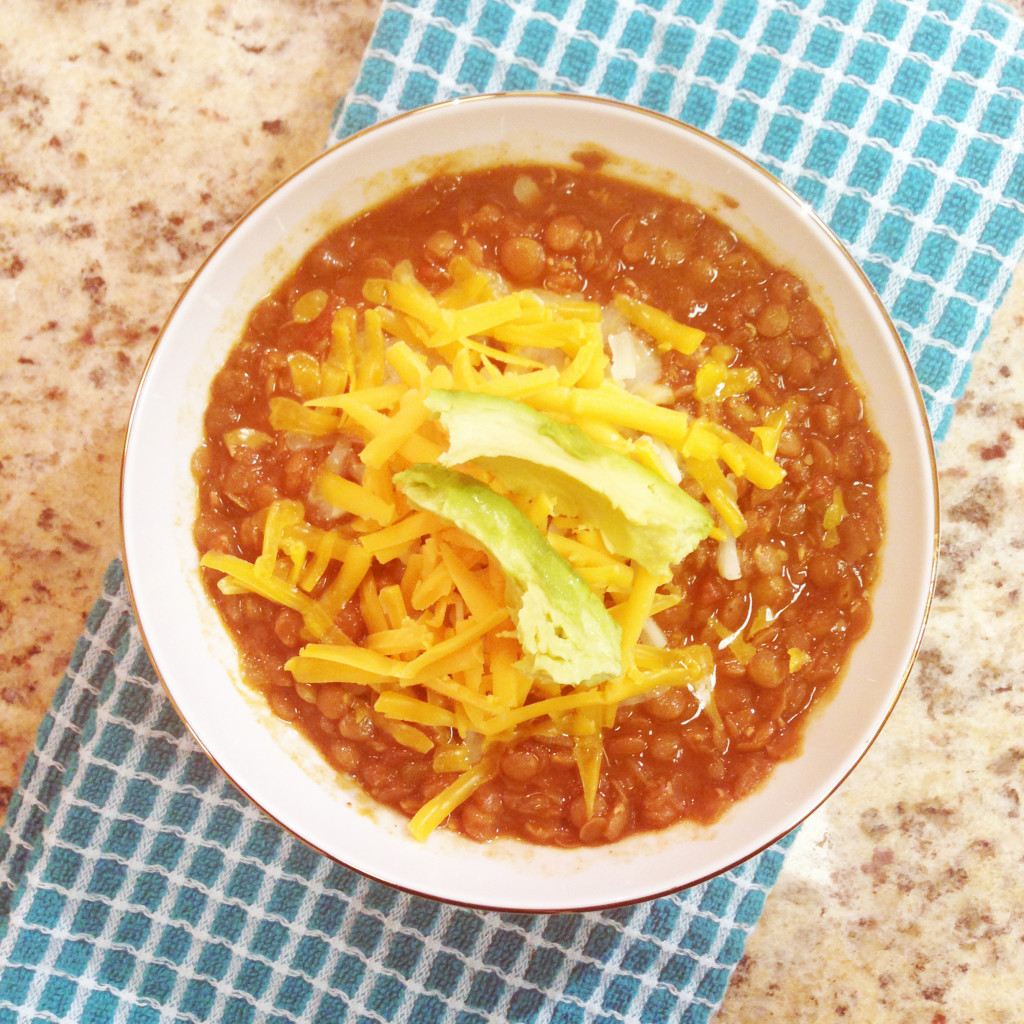 Until a few weeks ago I had never cooked with lentils before. Now, I'm straight up addicted. Who knew those little guys were so filling? My cousin is the one that introduced me to this chili version and it's absolutely delicious. I'm normally a big fan of meat in chili, but didn't even miss it in this one. This makes a ton and is great to freeze in individual portions or to share with friends.
Crockpot Lentil Chili
via little broken
ingredients:
2 tbsp olive oil
1 medium onion, chopped
1 large red bell pepper, chopped
5 cloves garlic, minced
4 tsp chili powder
1 (16 oz) bag of brown lentils
2 (14.5 oz) cans no-salt diced tomatoes
1 bay leaf
2 (32 oz) cartons vegetable or chicken stock
1/3 c chopped fresh cilantro
salt & fresh pepper, to taste
we added:
1 can of chopped green chilies
1 green pepper, diced
toppings: sour cream (greek yogurt), cheese (pepper jack or cheddar), avocado, tortilla chips
directions:
Combine all ingredients, minus cilantro and toppings, in the crockpot. Cook on low for 7 hours. Stir and then serve topped with desired toppings.
Enjoy!
xx