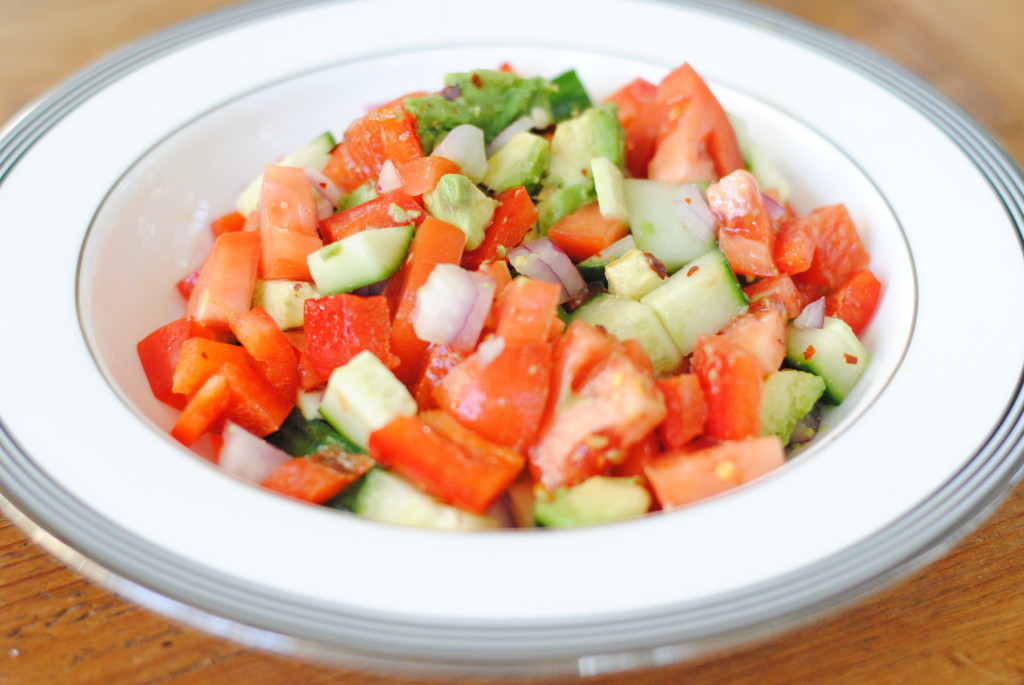 Once summer arrives I gravitate towards the really fresh and simple meals. This avocado salad is a personal favorite light lunch option, or as a side dish with dinner. It's perfect for summer, refreshing and so delicious. Grilled chicken or fresh fish would be a fantastic counterpart to this salad.  Even though I'm not doing Whole30, that's originally how I found this recipe and it's become a staple ever since. With fresh ingredients you don't need much to make it taste good!
Avocado Salsa Salad
via made by jayne
ingredients:
1 ripe avocado, chopped
2 medium roma tomatoes, chopped
1/2 red onion, diced
1/2 chili (adjust according to your preference)
1/2 red pepper, chopped
cucumber, 4-5 inches chopped
3 mushrooms, chopped (optional)
juice of half a lime
1 tbsp olive oil
salt & pepper, to taste
red pepper flakes (optional)
directions:
Chop all of the vegetables and add to a bowl. Whisk together the lime juice, olive oil and salt and pepper. Pour over the vegetables and stir to evenly coat. Allow to sit for a few minutes before serving.
I also added red pepper flakes to mine for an extra kick!
Served on this bowl that's part of our wedding china set (I'm obsessed). Why should the pretty pieces only be used for special occasions? 
xx