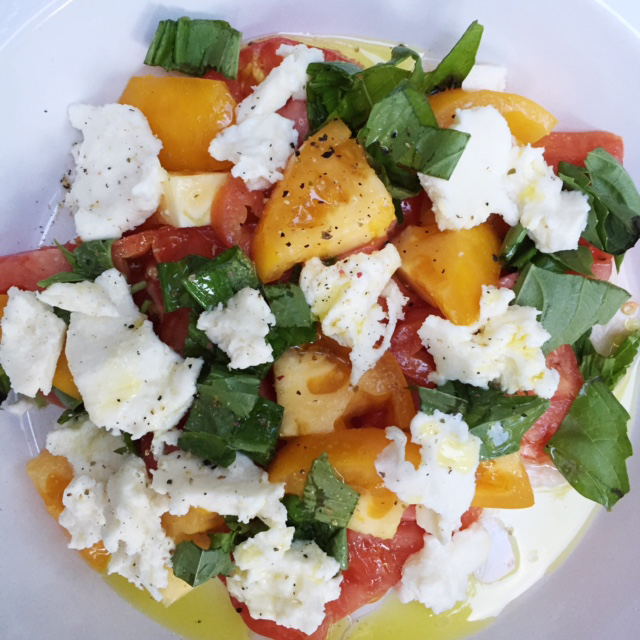 A fresh heirloom tomato and mozzarella salad is one of my favor summer dishes. It's light, tasty and takes me back to my summer spent studying abroad in Florence, Italy. Since heirloom tomatoes are a summer fruit, I be sure and take extra advantage of them during these next two months. This isn't a ground-breaking recipe, but one I love to make! The pretty colors of the heirlooms make the salad that much more appealing.
Heirloom Tomato & Mozzarella Salad
ingredients:
1 1/2 lb baby heirloom tomatoes, halved or quartered
6 oz mozzarella cheese, torn into pieces
1 handful fresh basil
olive oil
salt & fresh pepper
directions:
Arrange the tomatoes on a large plate. Add the mozzarella and basil to the plate and drizzle with desired amount of olive oil. Season with salt and pepper.
Enjoy!
xx