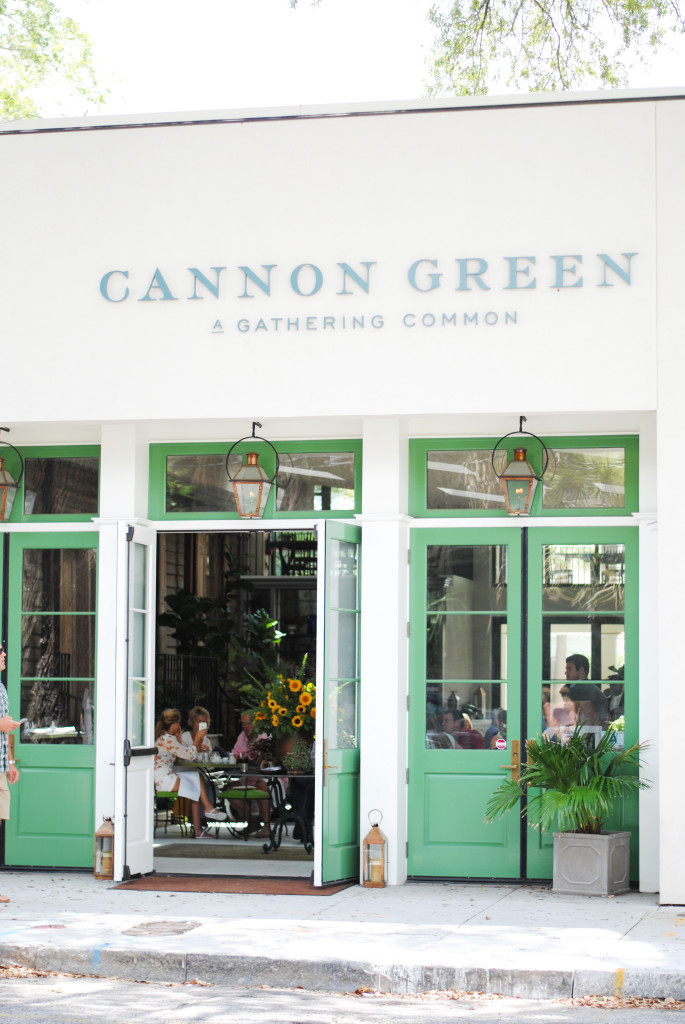 Prior to testing out Cannon Green, Hominey Grill was secured as my favorite brunch spot in Charleston. Now, it's tied with Cannon Green. While we were in town for the Southern Blog Society conference, a few of us tested out the new spot and instantly fell in love with the hospitable staff, delicious cocktails and the beautiful space. There couldn't be a prettier spot for entertaining and I'm already brainstorming a reason to host something there….
Their new latin summer brunch is out.of.this.world good. We started with the blue corn and lobster hushpuppies, baby beet salad and heirloom tomatoes. All of which were amazing. Main courses included the frittata (pictured in the blue dish below- SO good!), french toast and a few orders of the diabala roja. Toss in a mixture of mimosas, coffee and fun brunch cocktails and we were one content group of ladies.
If you're headed to Charleston in the near future, add this spot to your brunch or dinner plans!