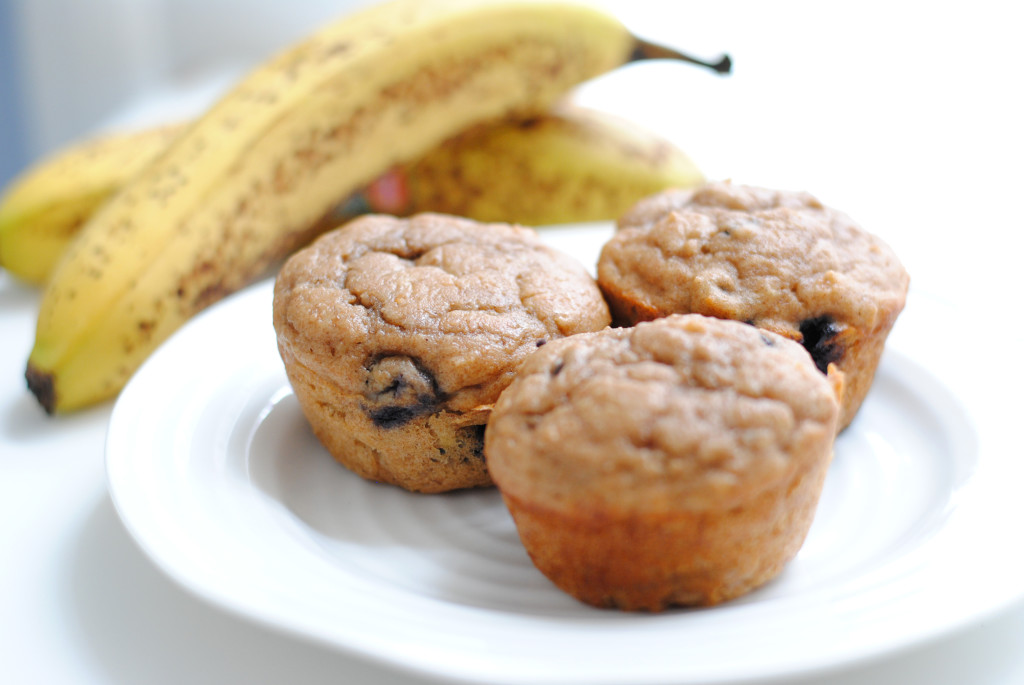 Much like cookie recipes, I'm always game for testing out new muffin recipes. What's not to love about a grab and go morning snack? I love mine warmed up and topped with raw almond butter. So.good. My favorite part about these skinny whole wheat blueberry banana muffins is that there's no butter, oil or sugar and they're made with whole wheat flour. It's amazing how much sweetness mashed, ripe bananas bring to a recipe. This is one I'll be saving and making again and again.
Skinny Whole Wheat Blueberry Muffins
via gather for bread
ingredients:
8 oz greek yogurt, plain or blueberry
3 tbsp honey
2 large eggs
1 tsp vanilla extract
2 medium ripe bananas, mashed
1 1/2 cups whole wheat flour
1 1/2 tsp baking powder
1/2 tsp baking soda
1/2 tsp salt
2/3 cup blueberries
directions:
Preheat oven to 350 degrees. In a large bowl mix together the Greek yogurt and honey until thoroughly combined. Mix in eggs, vanilla and banana. Scrape down sides of bowl and mix until combined. Stir in flour, baking powder, baking soda and salt until there are no dry patches remaining. Gently mix in blueberries. Scoop batter into greased or lined muffin pan. Bake for 15-18 minutes or until a toothpick inserted in the center comes out clean.
Enjoy!
xx