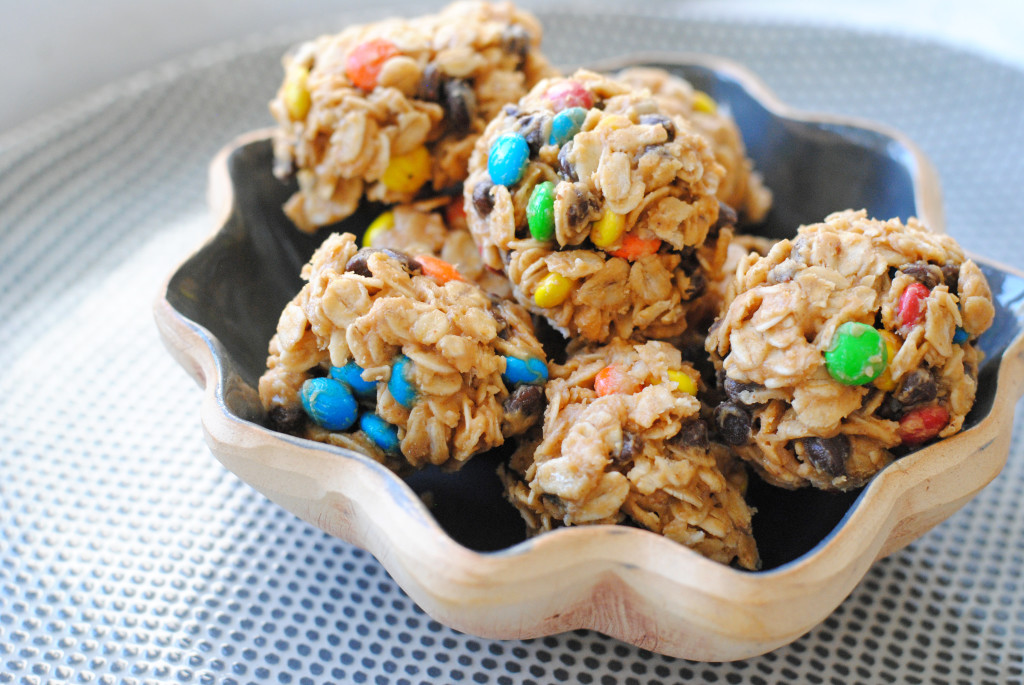 Throughout the day I have at least two snacks. One between breakfast and lunch and another between lunch and dinner. For the afternoon snack I tend to gravitate towards something that has protein in it (i.e.: apple + almond butter, trail mix, etc) to fuel me through an after work workout and keep me full until dinner. These no bake granola bites are so easy to make and are a great little alternative to a granola bar.  Brian and I are always reaching for these and he even tosses a few in with his lunch each day as a sweet treat. You could easily mix the ingredients up to cater to your preferences. Mini reeses pieces, raisins, chopped nuts, etc!
No Bake Granola Bar Bites 
via like mother like daughter
ingredients:
1 1/4 cup rolled oats
1/2 c. creamy peanut butter
1/4 c honey
1/3 c mini m&m's
1/3 cup mini chocolate chips
directions:
Put all ingredients in a medium-large sized bowl and stir to evenly combine. Roll mixture into small balls and store in an airtight container in the fridge.
—
xx