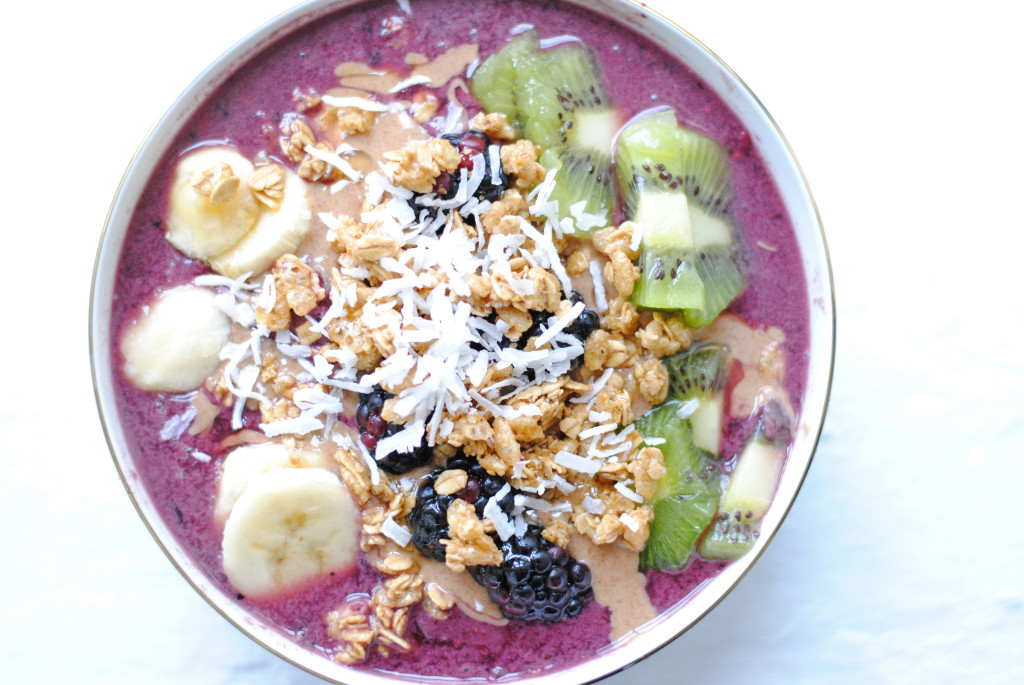 Acai bowls are one of my favorite breakfast meals. Finding them in Atlanta however isn't the easiest. I've tried numerous recipes and tweaked them to create my own that I've been using for the past year. It's simple, quick and easily customizable. The recipe on the back of the Sambazon package calls for 2 acai packets, but each package only comes with 4 individual packets and we'd be flying through them if we  followed that. Top with fresh fruit, granola, honey, unsweetened coconut and enjoy!
Homemade Acai Bowls
ingredients:
1 un-sweetened acai packet, frozen
3/4-1 cup almond milk (adjust based on your consistency preference)
3/4 c frozen fruit ( I use the frozen mixed berries from Trader Joe's – love the dark cherries!)
almond butter
raw honey
granola
fresh fruit
directions:
Run frozen acai packet under warm water for 5-10 seconds. Place in blender with frozen fruit and almond milk. Blend until smooth and serve in bowl. Top with sliced fresh fruit, almond butter, granola and a drizzle of honey.
xx