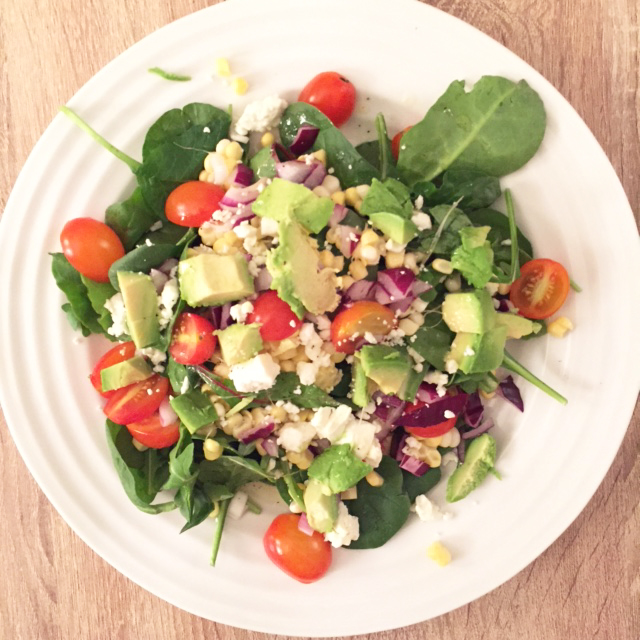 To off-set all the sweets and treats that come with the holidays, I've been craving fresh and filling salads. This BLT salad is easy and so flavorful. Next time I'm going to add in a hard boiled egg for added protein (and because I love them). You could easily layer this salad in a mason jar and take it to work for lunch. Just bring the dressing on the side so the leaves don't get soggy and you're set!
Easy BLT Salad
ingredients:
mixed greens
1/2 cup cherry tomatoes, sliced in half
1 ear of corn
red onion, sliced thin (to taste)
diced avocado
feta cheese, crumbled
bacon crumbles
1 fresh lime, squeezed
1/4 cup olive oil
salt & pepper
Combine all ingredients together through bacon. Whisk fresh lime juice, olive oil, salt and pepper together to make the dressing. Serve and enjoy!
*I don't really follow measurements for any of the above and just add however much of each I want!
xx