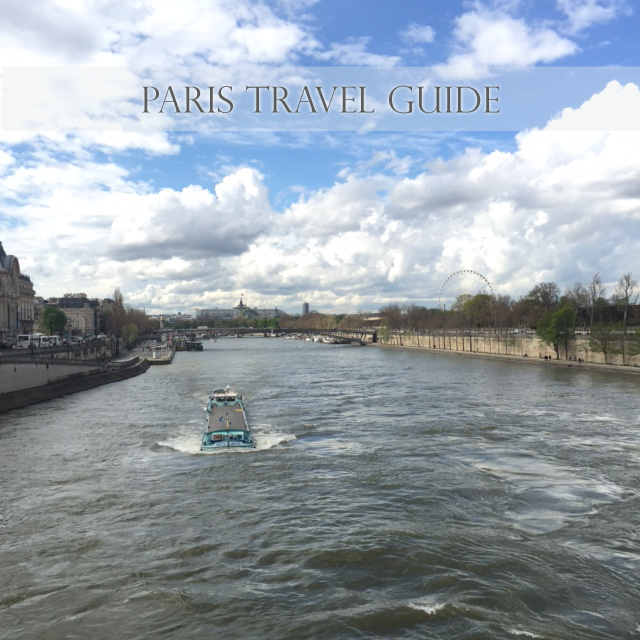 It's taken me a few days, but I think my body is slowly starting to get back on a regular sleep schedule. We flew out to Paris on Friday evening and hit the ground running once we landed on Saturday. My biggest tip to fight jet lag is not to sleep until the evening. You're tired, gross from being stuck on a plane for 8 hours and your body is on a completely different time clock, but grab an espresso (or two) and fight through it. You'll bounce back so much quicker the next day!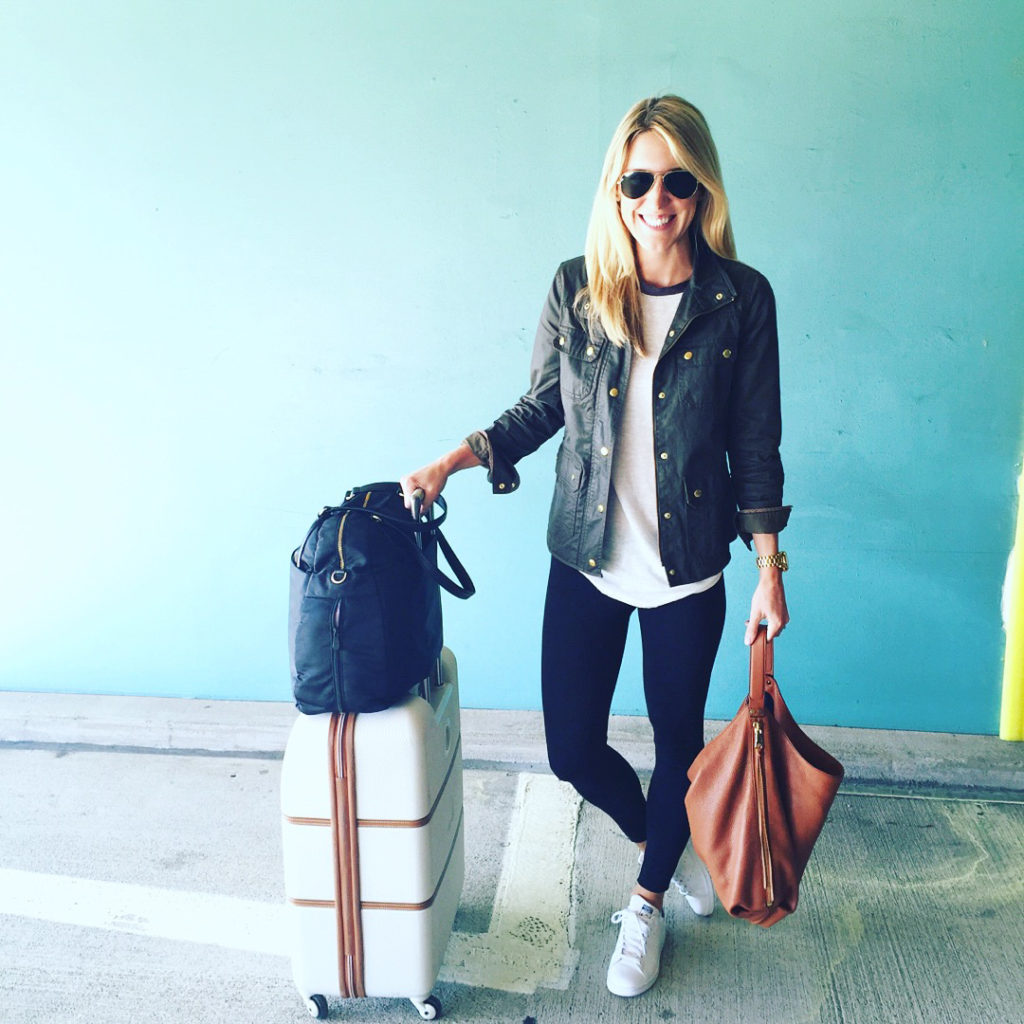 jacket (30% off!)/ top / leggings / shoes / purse / carry-on / luggage
Comfort is key for me on an overnight flight. I packed these face wipes in my carry-on so I could take off my face makeup after we left Atlanta.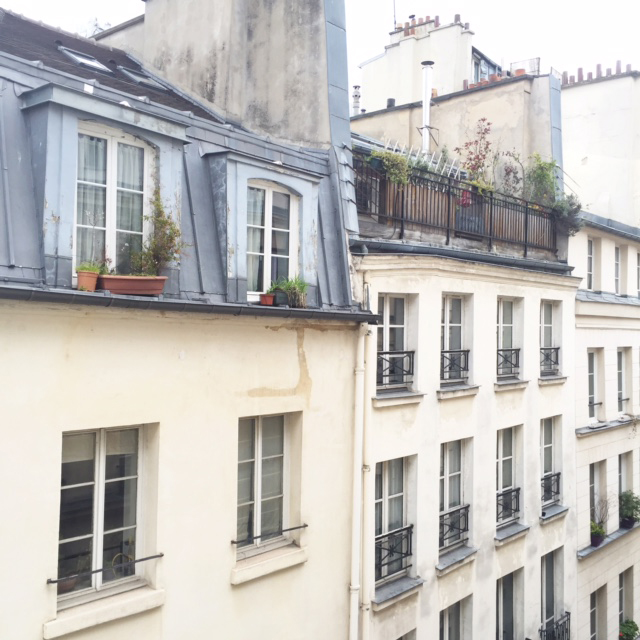 We rented the cutest little Airb&b in the Marais area and the view out our window was so charming.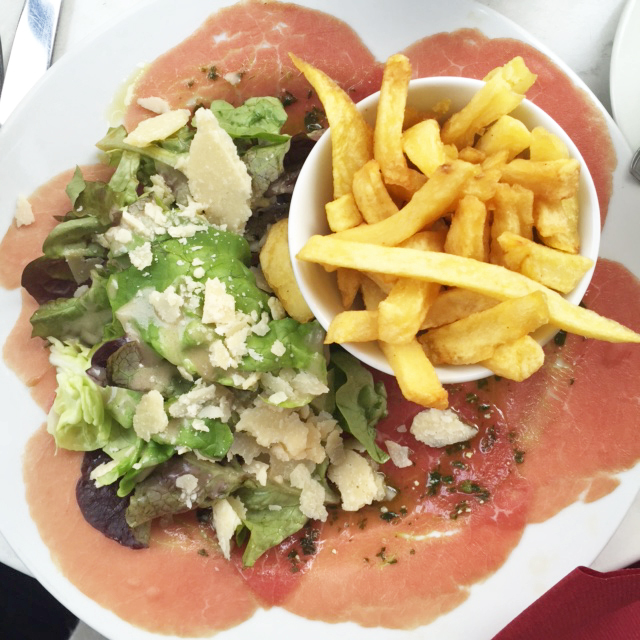 The tastiest beef carpaccio, fresh greens and a side of fries for lunch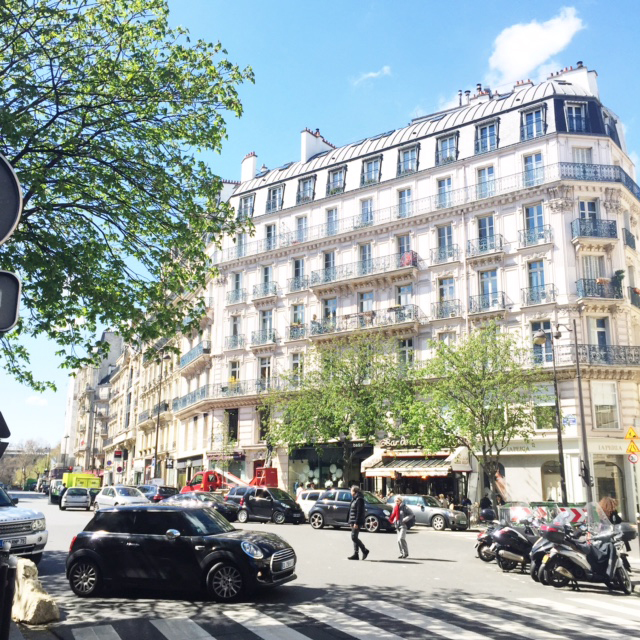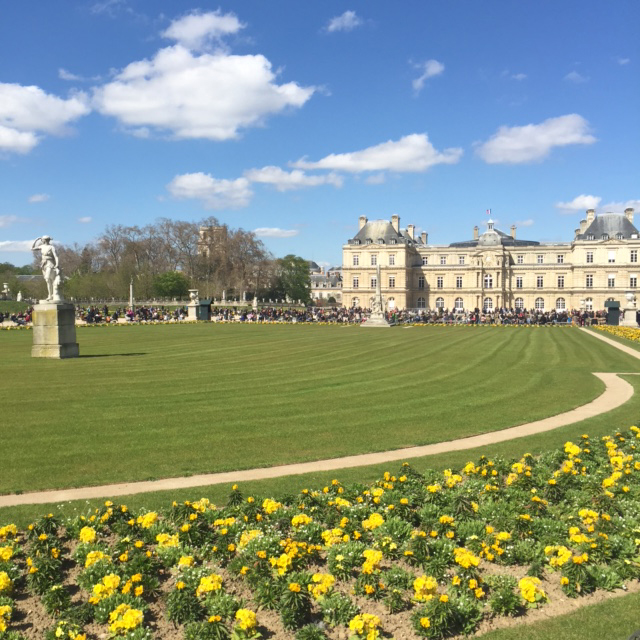 We spent the prettiest day strolling through the Luxembourg Garden's. I could've spent all day relaxing there.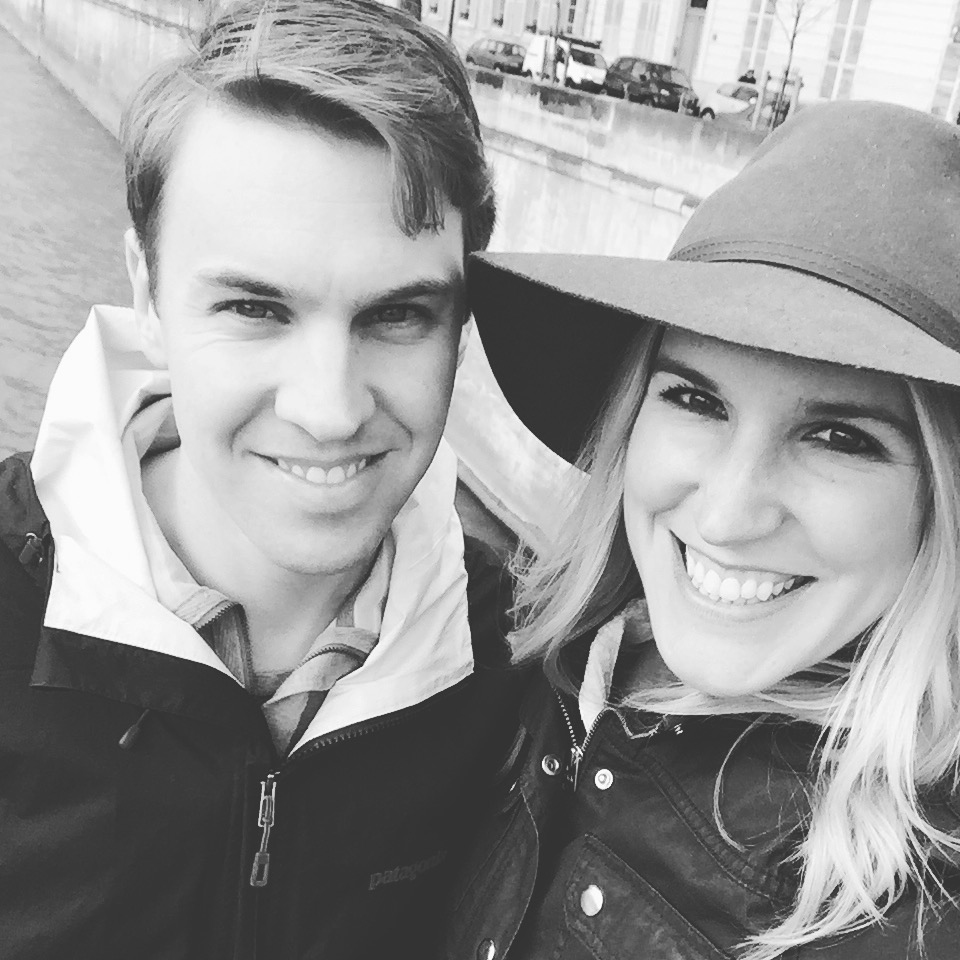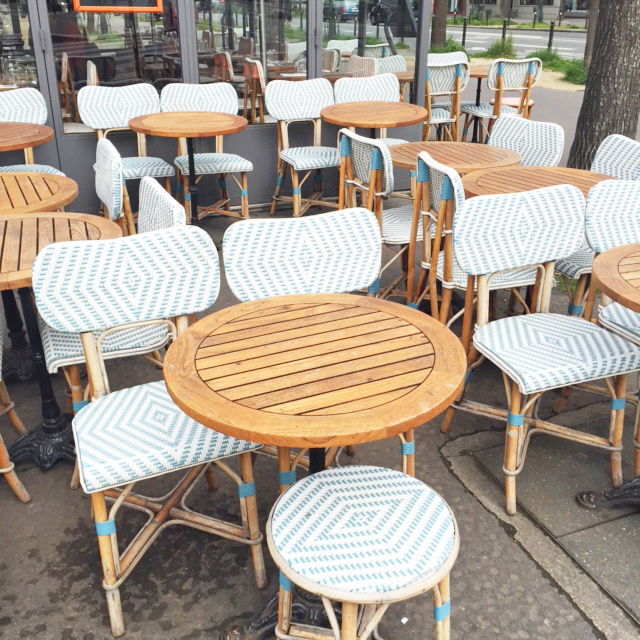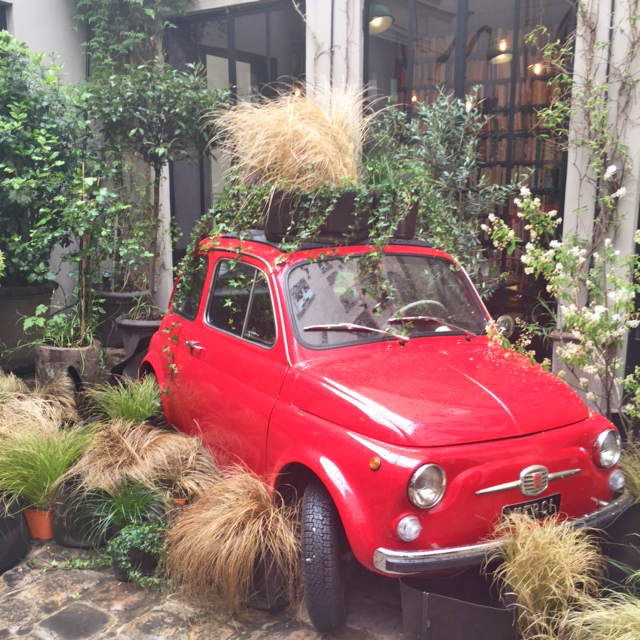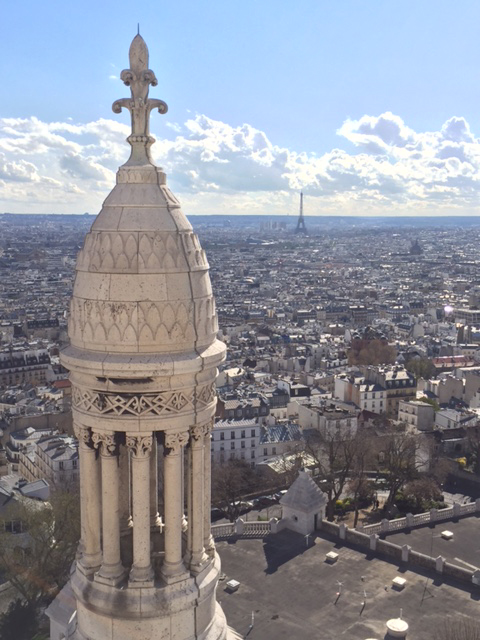 Favorite Paris Spots:
to do:
Since this wasn't our first time to Paris, we went into the trip with no set plans and just enjoy the city. We strolled miles and miles through the arrondissements and would highly recommend exploring by foot! Paris is a very walkable city and you'll discover the most charming little spots just wandering the side streets. Grab a seat on a sidewalk cafe, order a bottle of wine or espressos and a crepe and just be.
+ Sacré Coeur offers breathtaking views of the city and is worth the trek to the top.
+ Spend an afternoon taking in the exhibits at the Musee D'orsay. The building was an old train station on the left bank of Seine.
eat:
+ Brunch at Holybelly is not to be missed. Get the poached eggs and bacon with a side of greens
+ Have lunch at Le Jockey. Delicious food and even cuter interiors
+ For a casual dinner with authentic italian pizza, dine at La Cerise sur la Pizza. Each pick a different thin crust pizza and split a bottle of wine
+ Stop by Café Kitsuné for a coffee or matcha latte and relax in the park.
tips:
+ Paris is a great city to rent an AirB&B in! They go fast, so book far in advance. We stayed in the Le Marais arrondissement and loved the local vibe (think West Village of Manhattan). It was within walking distance of tons of great restaurants, shops and metro stops.
+ We also loved the 6th arrondissement, Saint Germain des Prés. More of the upscale shopping, great restaurants and close to many tourist spots.
+ Purchase metro tickets in packs of 10 if you plan on using the train a lot. It will save you time and money versus individually getting tickets each time you ride.
+ The bottles of wine in the local groceries are so inexpensive and really good. Grab a bottle, a baguette, fresh cheese and make your own picnic in the park by the Eiffel Tour or the gardens.
If you have any questions about planning a trip, where to stay, etc shoot me an email and I'm happy to help!
xx