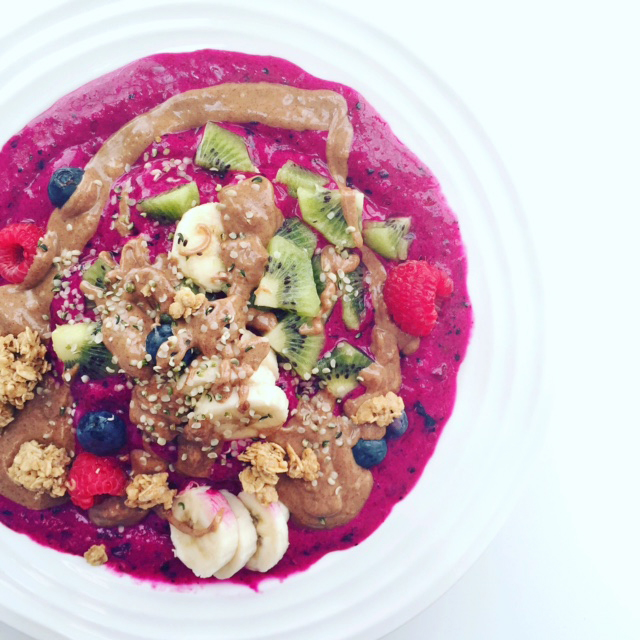 Breakfast bowls of all kinds seemed to have taken over in the past year. I'm an acai addict and have just really gotten into pitaya bowls. The color alone has me heart eyed! I make mine almost identical to my acai bowls, but with Pitaya Plus packets. Pitaya is actually just dragon fruit and these smoothie packets are 100% fruit with no added sugar. I followed the directions on the bag the first time, using two packets, and it was one massive serving! For the next serving I used just 1 packet and it was just the right amount. Get crazy with the toppings! My favorites are any fresh fruit, hemp hearts and raw almond butter.
Sprouts carries these packets if you're Atlanta based, but you can also order from their website or use the 'local finder' tool to hunt down some of your own packets!
Pitaya Bowl
ingredients:
1 packet pitaya plus
1/2 cup almond milk
1/2 cup frozen fruit
1 tbsp flax seed
directions:
Blend all ingredients until smooth. Top with any fresh fruits, hemp hearts and your favorite nut butter.
xx