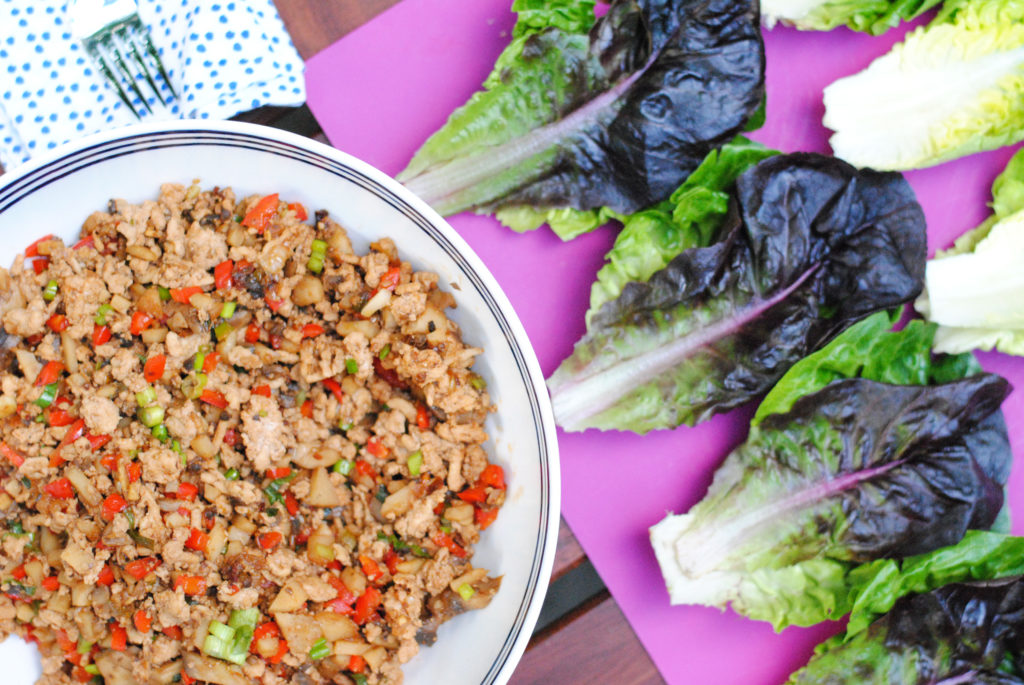 Last night's dinner was such a perfect spring setup. My parents are in town for work and staying with us for a few days, so we decided to test out a new chicken lettuce wrap recipe from Chrissy Tiegen's new cookbook, Cravings. The weather was amazing outside, so we lit some candles, turned on some Bossa Nova (thanks to Lauryn for getting me hooked!) and poured a glass of rosé while we cooked. Cannot recommend Chrissy Tiegen's cookbook enough. It's packed with tons of recipes I can't wait to try!
These chicken lettuce wraps take a few steps, but I promise are so worth it. I would definitely recommend chopping and prepping everything before starting to keep it running smoothly. There's nothing I hate more than getting stressed out while trying to prepare a meal.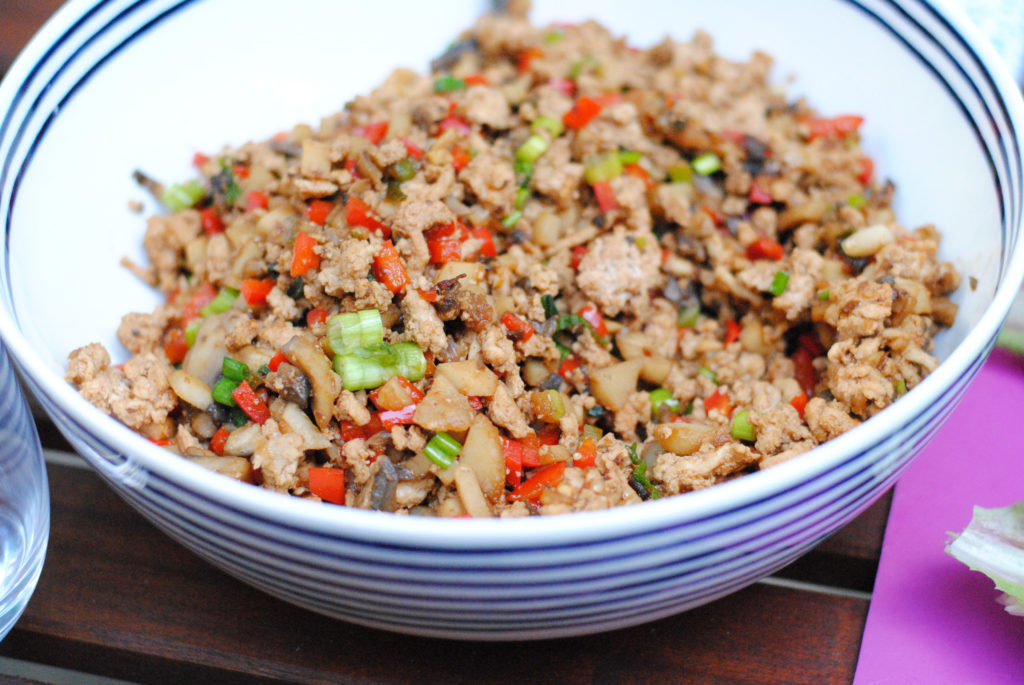 We doubled up two bibb lettuce leaves per each 'wrap' to keep things from falling apart. The sauce does have some kick to it, but won't have you reaching for gallons of water.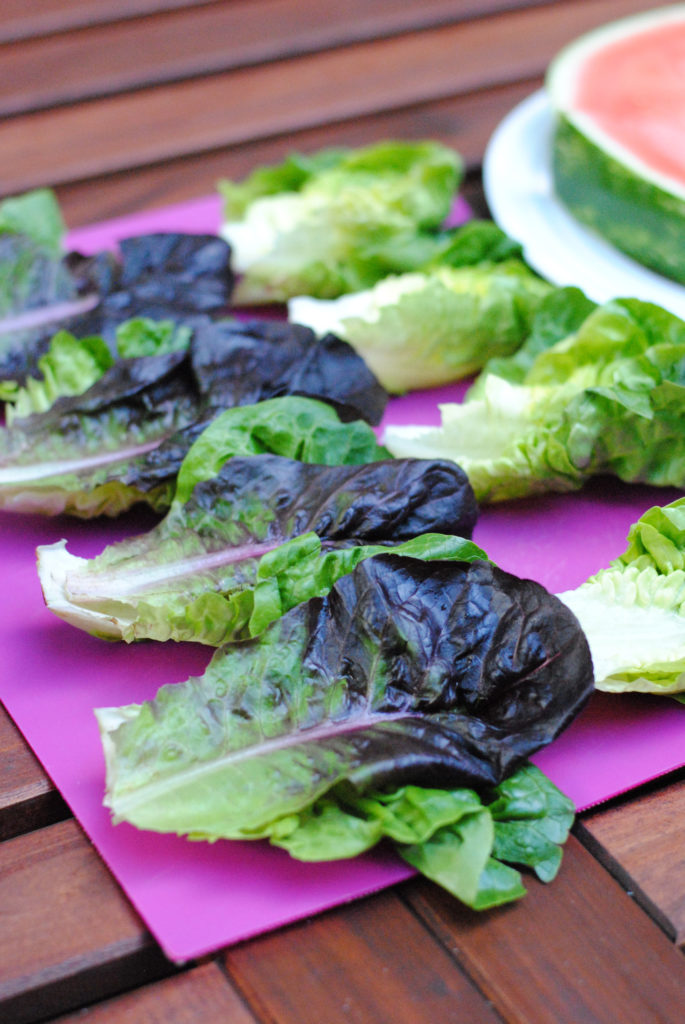 Chicken Lettuce Wraps
via Cravings
ingredients:
for the sauce:
3 tbsp soy sauce
3 tbsp hoisin sauce
3 tbsp light soy sauce
2 tbsp Sriracha
2 tbsp vegetable oil
1 tsp sesame oil
2 tbsp unseasoned rice vinegar
1 1/2 tbsp minced garlic
1 tbsp minced fresh ginger
for the filling:
1 lb ground chicken
3 tbsp vegetable oil ( I used coconut oil)
8 scallions, thinly sliced, white & green parts kept separate
1 tbsp minced garlic
1 tbsp minced ginger
1/2 lb white mushrooms, trimmed, cleaned and finely chopped
1/2 cup finely diced water chestnuts
1 small red bell pepper, finely chopped
2 heads butter/bibb lettuce, leaves washed and separated
directions:
the sauce: Combine all sauce ingredients in a bowl and mix to combine.
the filling: In a medium size bowl mix the ground chicken with 2 tablespoons of the sauce. Heat a large skillet with two tablespoons of oil and add the ground chicken. Cook for 5 minutes until cooked through. Place the cooked chicken on another plate and set aside.
Add 1 tbsp of oil to the same skillet and cook the scallion whites, garlic and ginger for about a minute. Stir in the mushrooms and cook for another few minutes. Dump the chicken back into the pan and add in the water chestnuts, bell pepper and remaining sauce. Stir to evenly coat and cook another few 3 minutes. Mix in the scallion greens.
Scoop the chicken mixture into the lettuce leaves and enjoy!
xx