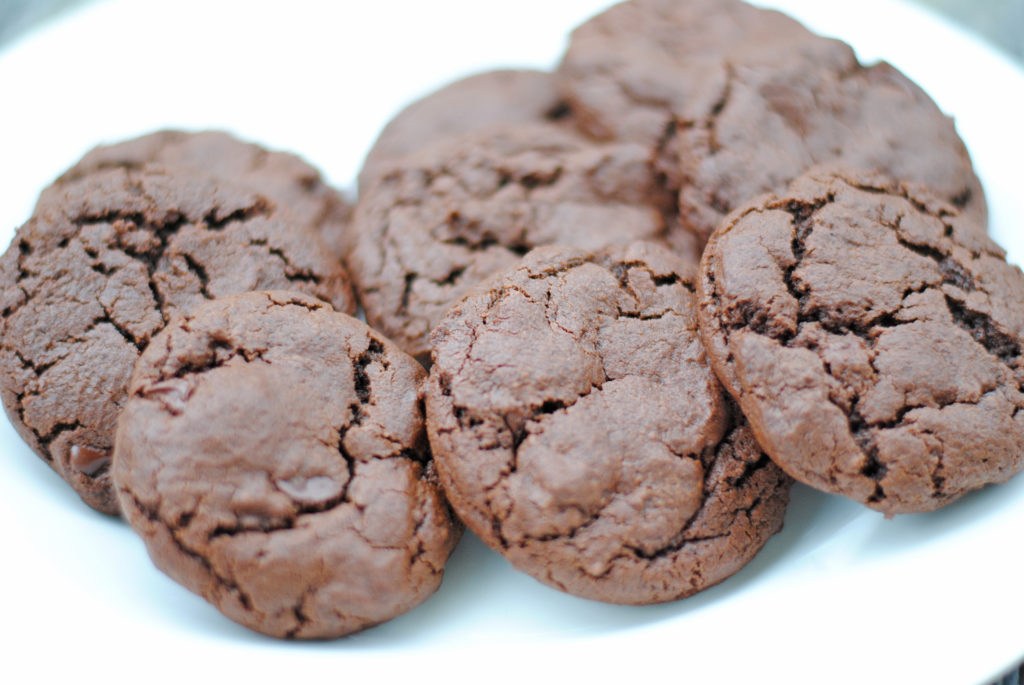 Any chocolate lovers out there? This recipe for triple chocolate chunk cookies is so crazy good. If you're feeling really wild, add a scoop of vanilla frozen yogurt on top of a warm cookie and savor every minute. Or just eat one of these anytime of day, because they're that tasty.
One rainy day at the beach my aunt, cousins and I all decided to give these a try. The dough alone tastes amazing, which always is a strong indicator of how the final results will be in my mind. These would be perfect to bring to a summer get together, road trips when you need something sweet or just make a batch to have around the house (and giveaway a few so you won't feel too guilty).
Triple Chocolate Chunk Cookies
via family circle magazine
ingredients:
1 bar (4 oz) semisweet chocolate, chopped
1 1/4 c all-purpose flour
1/3 c dutch process cocoa powder
1 1/8 tsp baking soda
1/2 tsp salt
1 stick unsalted butter, softened
3/4 c packed dark brown sugar
1 large egg
2 tsp vanilla extract
2 c bittersweet chocolate chunks or large chocolate chips
1/3 c granulated sugar (optional, we left this out)
directions:
Heat oven to 325 F. Use a non-stick baking sheet or line with parchment paper. Heat the chopped chocolate in a small microwave proof bowl for 1 minutes. Stir to smooth out any lumps and set aside. In a medium bowl stir the flour, cocoa powder, baking soda and salt together. Using a mixer or one strong arm, beat the butter and sugars together for 5 minutes. Add in the egg and continue stirring a few more minutes. Add the vanilla extract and melted chocolate. Slowly add in the flour mixture and once incorporated, fold in the chocolate chunks.
optional (we didn't think this was necessary as they're plenty sweet without it!):  Place the sugar in a bowl and roll the dough into small balls. Roll the dough in the sugar to coat.
Place dough on baking sheet and press down lightly with your hand or a glass cup to flatten. Bake for 14 minutes and enjoy!
xx