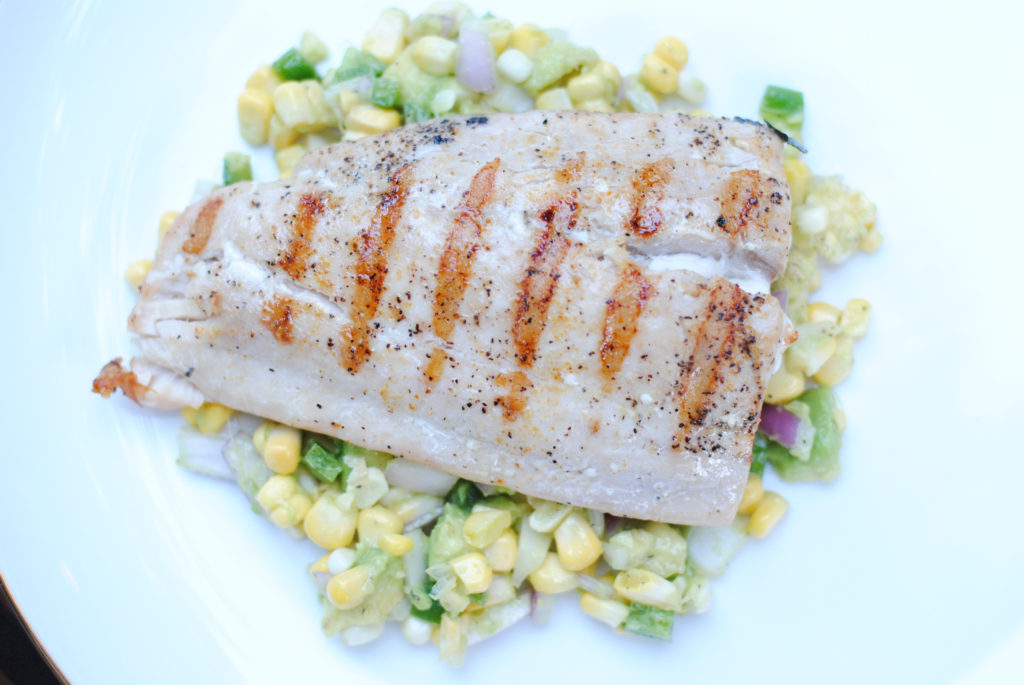 Nothing beats a well-prepared fish dish when the temperatures outside are insanely hot. I crave light, fresh and healthy recipes and avoid anything really heavy when it comes to summertime meals. This grilled mahi could also be easily baked or grilled on an indoor George Foreman. I had the leftover salsa as a side with lunch the next day and the flavors tasted even better after marinating together overnight. It'd also taste delicious paired with just about any main dish- grilled chicken, steak, etc.
Grilled Mahi with Avocado Salsa
via laughing spatula
ingredients:
4 mahi mahi filets
2 tbsp olive oil
2 tsp ground cumin
2 tsp chili powder
1/2 tsp salt
1/4 tsp pepper
salsa:
2 fresh ears of corn
1 jalapeño pepper, diced
1 firm ripe avocado, seeded and chopped
1/3 cup chopped red onion
1 tbsp sugar
1 tbsp vinegar
1/2 tsp salt
1/4 tsp pepper
directions:
Combine all ingredients for the salsa and set aside in the fridge to chill.
Heat grill to medium to high heat. Brush mahi with olive oil and season with cumin, chili powder, salt and pepper. Grill 3-4 minutes per side. Serve atop salsa and enjoy!
xx