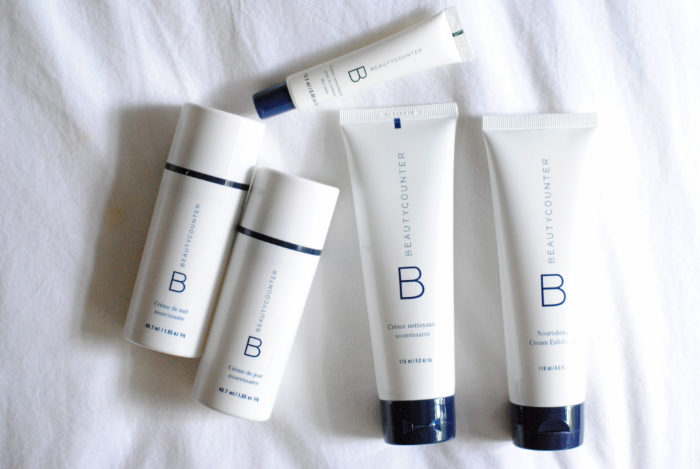 When's the last time you honestly looked at what is in the products you put on your skin each and every day? It becomes scary and overwhelming once you actually start looking in your bathroom. I started using Beautycounter about a year and a half ago and have been hooked ever since. Growing up I dealt with pesky breakouts like pretty much everyone else, and while I didn't have severe skin issues, I never felt comfortable going totally makeup free, until now. As time goes by I've become more and more aware of not only the products that I put on my skin, but also what's in them. Since I know and love the products, I decided to join Beautycounter as a consultant so that I can help spread the word on safe products that really work!
Not since 1938 has the United States passed a major federal law to regulate the safety of ingredients used in personal care products. Meanwhile, the European Union has worked to restrict and ban 1,300 potentially harmful ingredients from personal care items. The US has only banned 11. Beautycounter has banned 1,500 ingredients.
https://www.youtube.com/watch?v=aZfV91Ybmnc
The nourishing cream cleanser and the cream exfoliator are what first sold me on Beautycounter. I've tried out everything from their daily moisturizer to the face oils and haven't used a product I didn't honestly love. Not to mention their makeup collection has so many great options — a tinted moisturizer that was a 'Best of Beauty' award winner from Allure magazine and creamy, long-lasting lipsticks to name just two.
 For new moms, I love the baby shop. The trio of items makes a great gift and has a gentle cleanser, balm and oil made just for little ones.
If you have any questions about Beautycounter, are interested in which products to start with, or even have specific skin concerns that you'd like recommendations for, shoot me an email and we can chat further! I'd love to share some more of my favorites with you!
turqandteale@gmail.com
xx