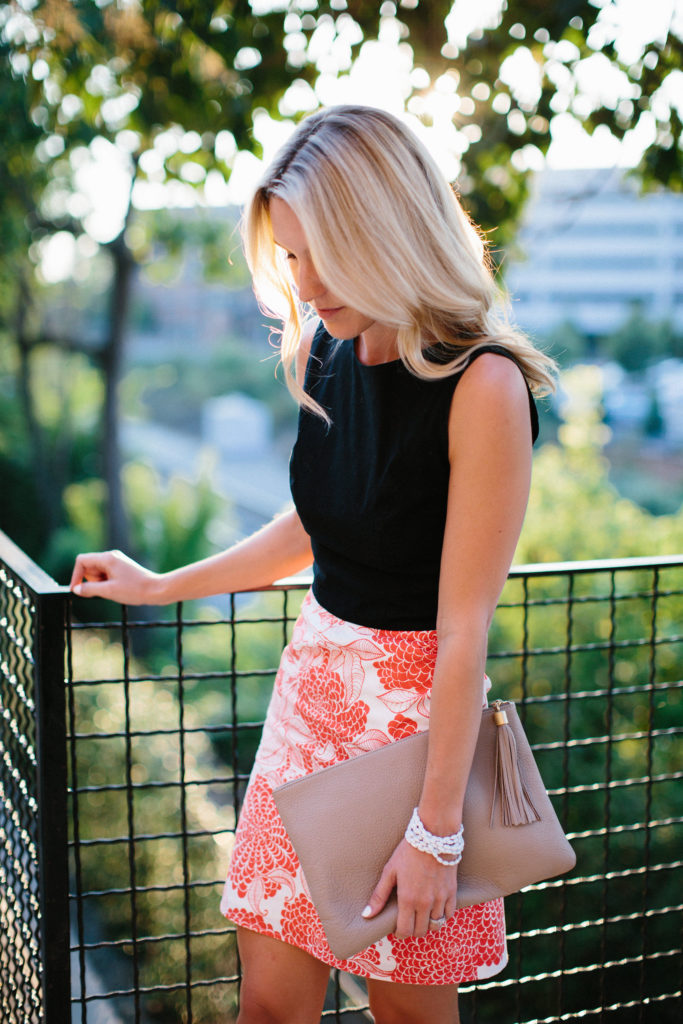 Football season has always been one of my favorites. Going to the University of Georgia for college only made my love for the season grow bigger. What's better than being with your family and friends cheering on your team while drinking mimosas? When local Atlanta brand Stewart Simmons reached out to me about their new gameday dresses, I couldn't wait to check them out. I know what readers in the north or west coast are thinking — why would you dress up for a football game? Great question. It's a southern thing. These dresses aren't just gameday attire though; I've worn mine to work and to The Blog Society conference.
If you're not a red and black girl like me, there are some really cute options for other southern schools. I'm sure my husband is pulling for the orange and purple version for Clemson…. #housedivided
I recently picked up these Charleston Rice Beads and have been loving layering them a long necklace or wrapped around my wrist as a bracelet. They make the prettiest, unique gifts and come in tons of colors!
Stewart Simmons dress c/o / Gigi New York clutch/ Old navy sandals / Charleston rice beads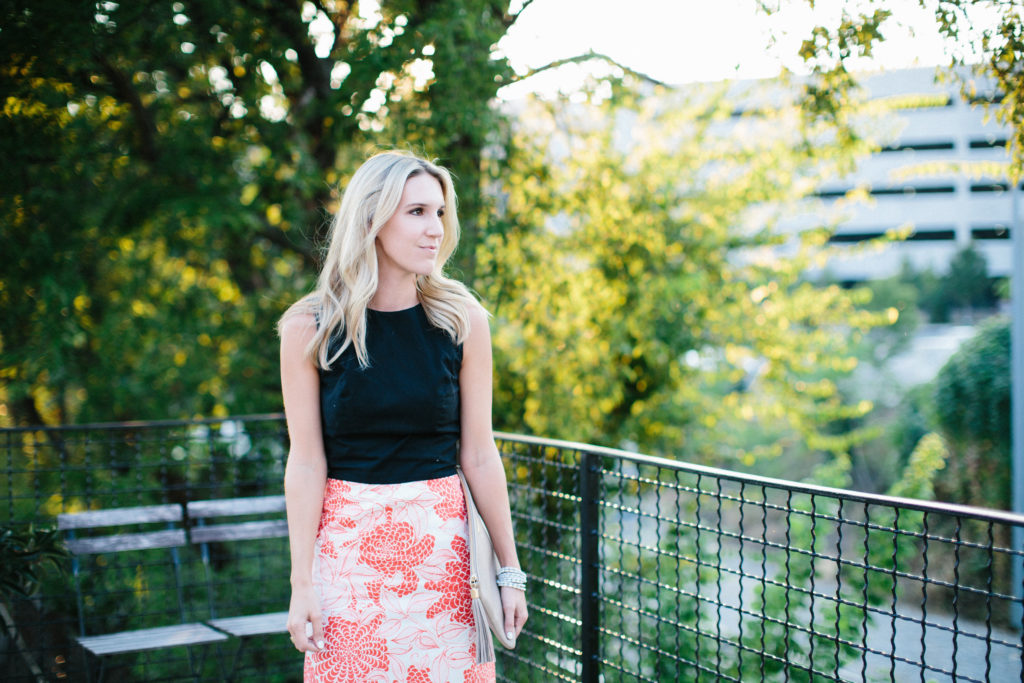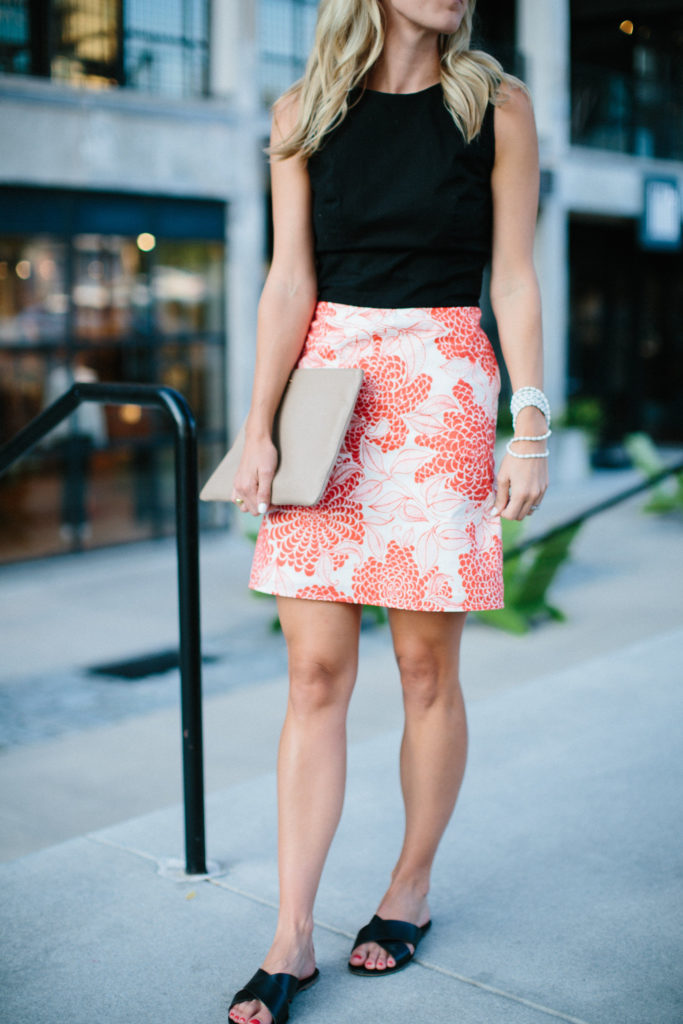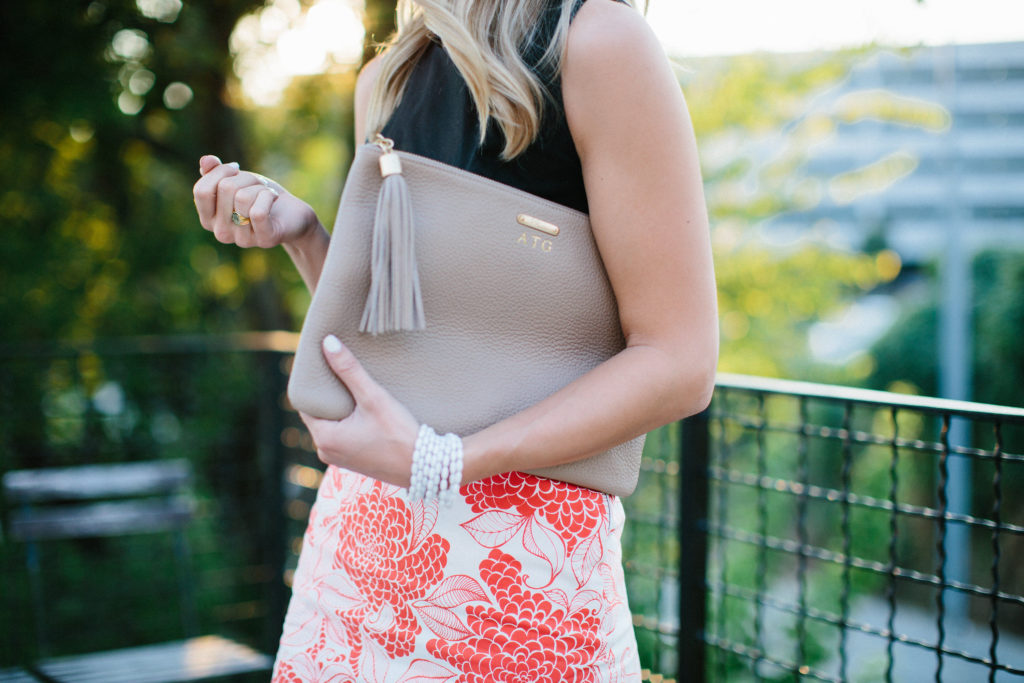 photos via paige molina
Go Dawgs!
xx