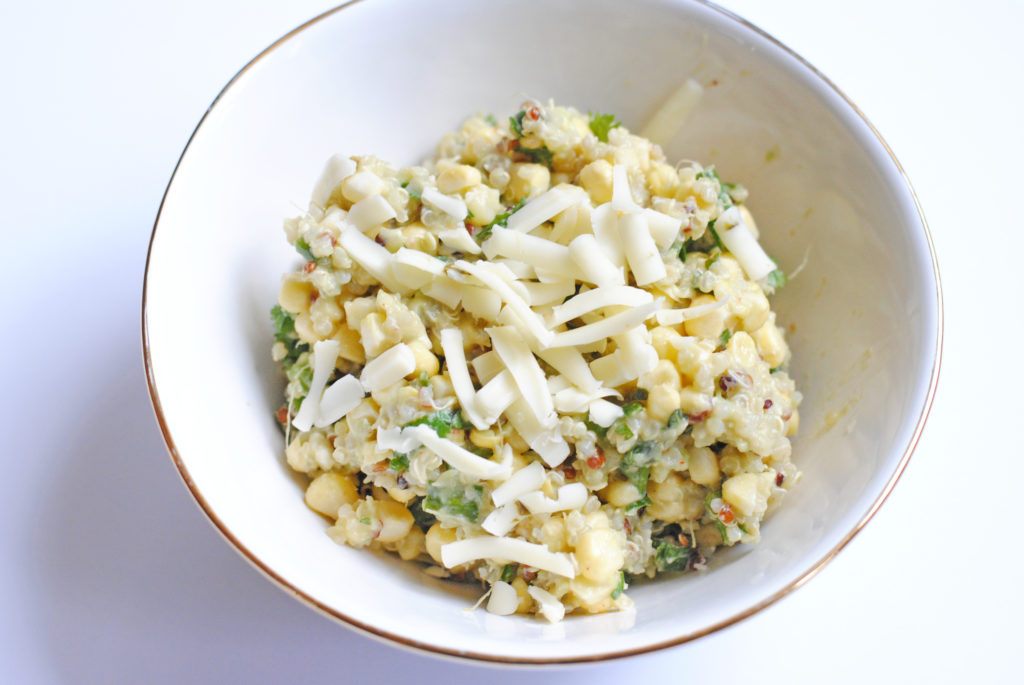 Who else feels like the holidays always derail the healthy eating? I majorly do. So many good comfort foods and delicious sweets to sample! Quinoa is always one of those ingredients that I turn to when I'm looking for a healthy and filling option. This Mexican corn and quinoa salad option is insanely good, super easy to make and works as a side dish to grilled chicken or fish,or served alone as a light lunch. It stores really well in the fridge and makes a great, fast lunch throughout the week.
Mexican Corn and Quinoa Salad
via what's gaby cooking
ingredients:
1 cup cooked quinoa
3 cups corn, cut from the cob
1/2 jalapeno, seeded and finely diced
2 green onions, sliced
1 handful chopped fresh cilantro
1 lime, juiced
2 tbsp crumbled feta
chili powder, to taste
1/2 c shredded monterey jack cheese
directions:
Combine all ingredients from the cooked quinoa through the chili powder in a large bowl and mix. Squeeze half of the lime over the mixture and stir to evenly coat. Scoop the inside of the avocado (toss the pit) and put in a food processor with the remaining lime half. Pulse into it has a smooth consistency, adding a tablespoon of water as needed. Dump the avocado 'sauce' into the quinoa mixture and stir. Add shredded jack cheese on top and serve!
xx