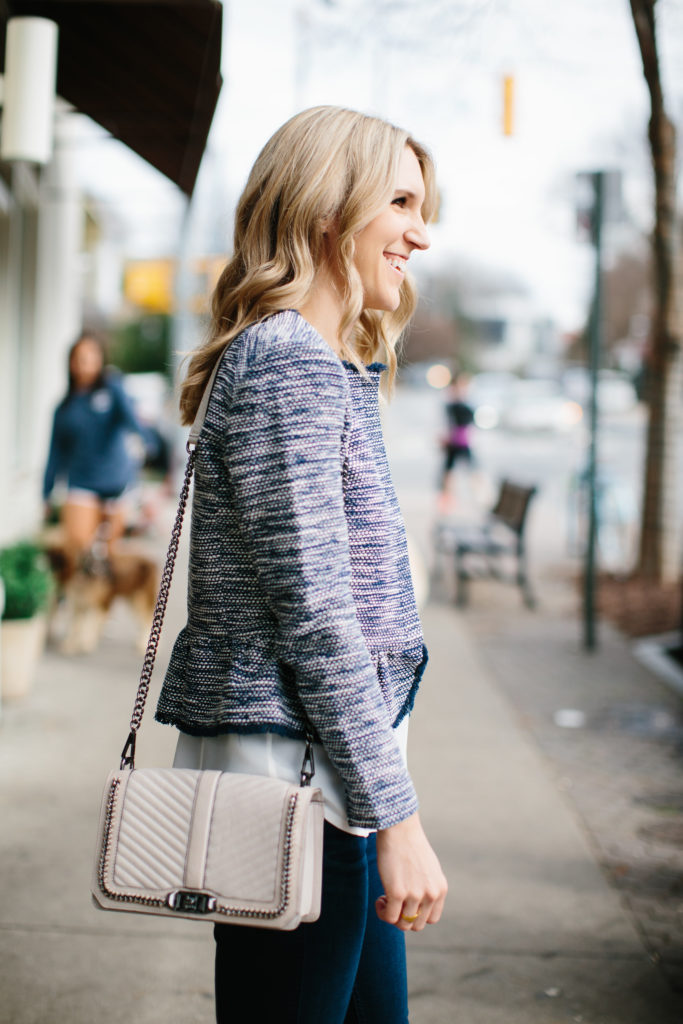 Since today marks 16 weeks I thought it'd be fun to do a little 'bumpdate'. I'll be the first to admit that I have taken zero pictures to document a growing belly. It hasn't 'popped' yet and just looks like I had a big meal, so it seems silly to me right now since you can't tell in pictures.  I started taking these prenatal vitamins a month before I went off my birth control and have been taking them since. They're really gentle on the stomach and made from all raw ingredients which I love. Now I pair them with a dha supplement twice a day.
How far along? 16 weeks today!
Baby's size? about the size of an avocado
Gender: we're finding this out soon and neither of us can wait!
Maternity clothes? Not going to lie, the pants have been feeling pretty tight by the end of the day lately. There are a few pairs of my jeans that have some stretch to them and are working (these were my favorite pair of jeans prior to getting pregnant, but I'm even more thankful for them now. They're so comfortable!), but I typically switch into leggings or more comfortable pants after work. I did order these maternity jeans and they're awesome! Who knew Madewell even made maternity jeans?!
Cravings or Aversions? I haven't really had any true cravings yet…. unless you count wanting cheese all the time for the first 3 months. I used to always start my days with coffee and now it usually sounds terrible. If I do have some it's usually a latte and always decaf. I also used to love seafood and the past few months the thought of fish sounds awful.
How're you feeling?: Like I mentioned previously, I've been really lucky and avoided any nausea or morning sickness. My main symptoms are really just sore breasts, having to go to the bathroom all the time and occasionally feeling more tired than usual.
Fitness: I shoot for barre 4 times a week and take Oliver for a walk 1-2 times a week
Nursery: Interiors are one of my passions, so it's hard for me not to already think about this! My interior design style is contemporary with a splash of Cape Cod/coastal vibes, and I plan on carrying that into the nursery. I found a few pieces that I love for the space, but we haven't purchased anything yet.
xx
photo via paige molina