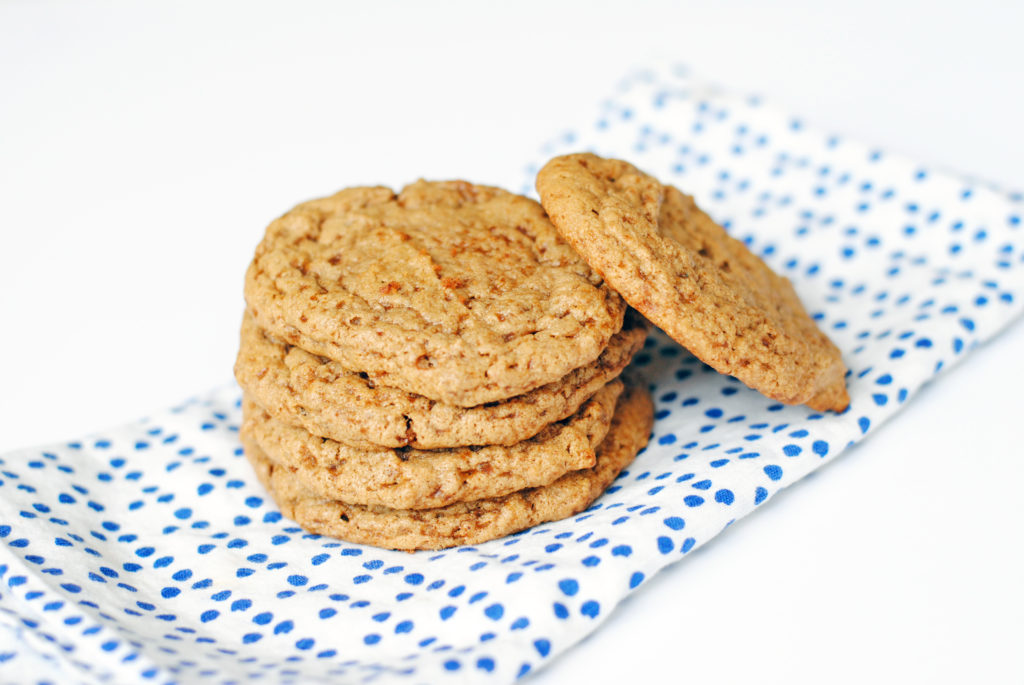 Cookies are easily my sweet treat of choice. I love a good, warm chocolate chip cookie (who doesn't?), but these almond butter cookies are on another (healthier) level good.  I've been substituting lots of regular sugar in recipes with coconut sugar and have so far been pleased with the outcome. These cookies are thin, soft and so flavorful. We love making a large batch of the dough, freezing some of it and then just popping them in the oven throughout the next few weeks. They're a great way to satisfy a sweets craving with a cookie that won't make you feel guilty.
ingredients:
1 stick, unsalted butter, softened
1 cup coconut sugar
1/2 cup almond butter
1 large egg
1 1/2 cups oat flour
3/4 tsp baking soda
1/2 tsp Himalayan salt
directions:
Heat oven to 350F. Spray a cookie sheet with non-stick spray or use a slept. In a large bowl or mixer, combine the butter, sugar and almond butter until light and fluffy. Slowly mix in the egg and stir until incorporated into the battler. In a small bowl mix the flour, baking soda and salt. Add the dry ingredients to the wet and stir to evenly mix. Scoop tablespoon size balls of dough and place on the bakings sheet. Cook for 10 minutes and let cool. Enjoy!
xx