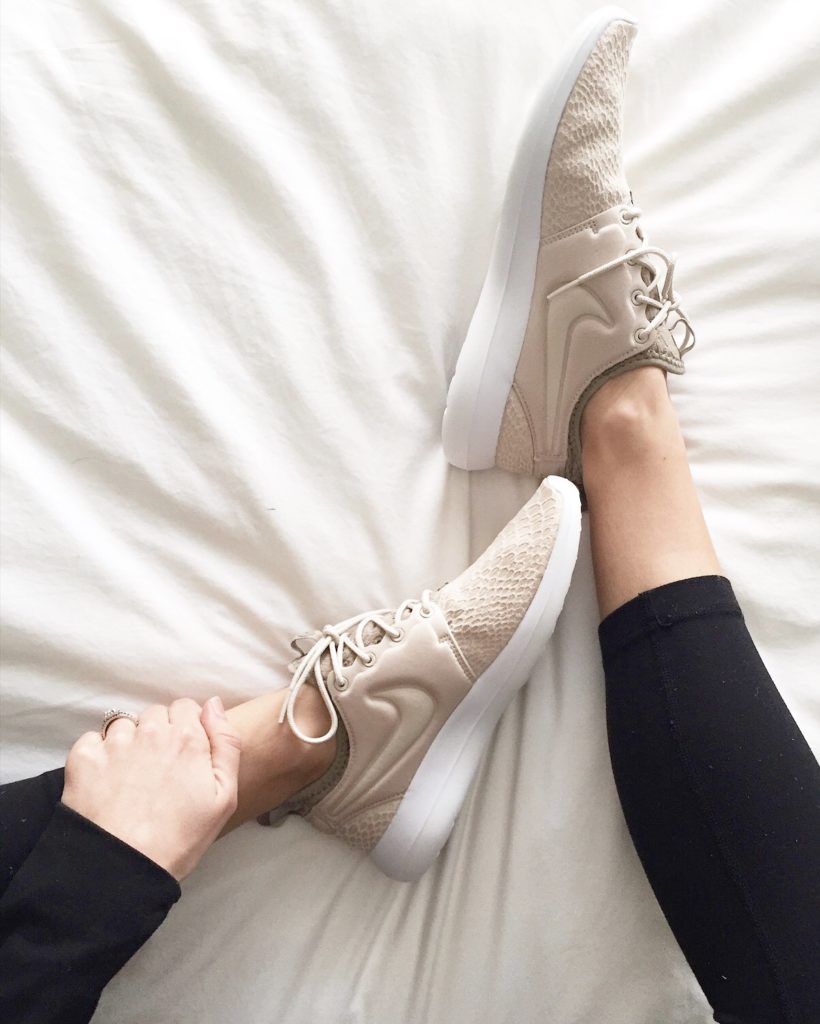 These Nike sneakers are without a doubt my favorite purchase as of late. They're insanely comfortable and look cute with everything from leggings, to ankle length denim to my favorite casual dresses. They run true to size.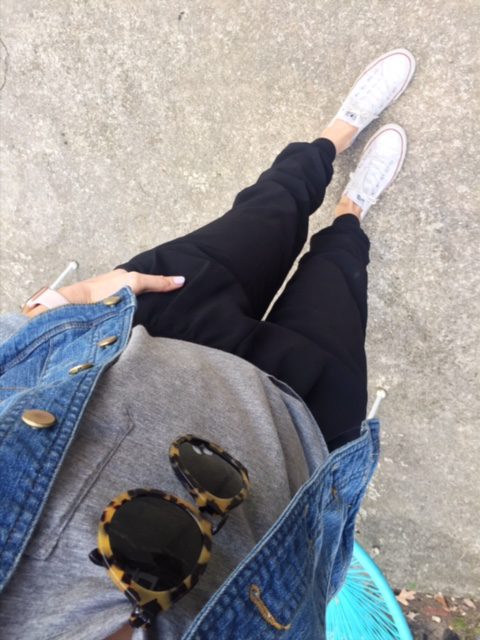 It's no secret these joggers are some of my favorites. They're the perfect casual but still put together option. I have this v neck tee in a handful of colors and it's such a good go to option. Soft with the right amount of slouch.
joggers / pocket tee / jean jacket / sunglasses / sneakers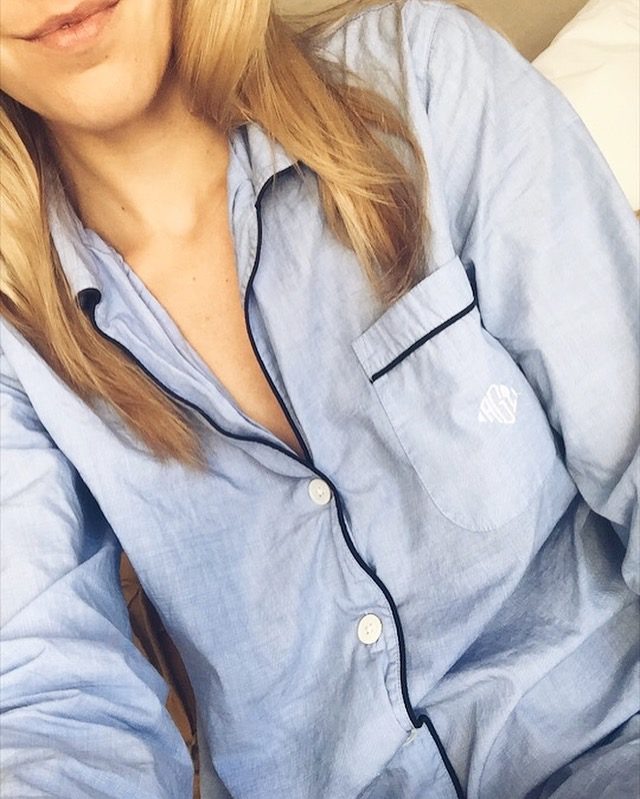 My in-laws gave me this monogram pajama shirt for Christmas and it's been worn night after night. I have a size small for a looser fit. I also have this pj set and it's great for warmer nights when I don't want to sleep in long sleeves.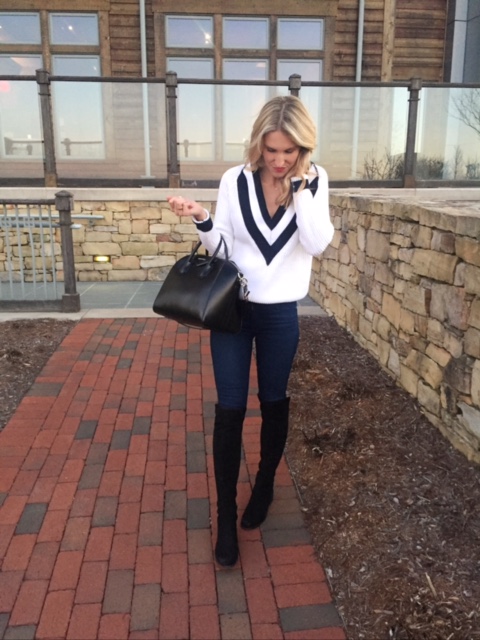 Black and white together never gets old to me. This sweater is so inexpensive and I plan on layering a lacy black bralette underneath.
v neck sweater c/o / jeans / over the knee boots / handbag / lip color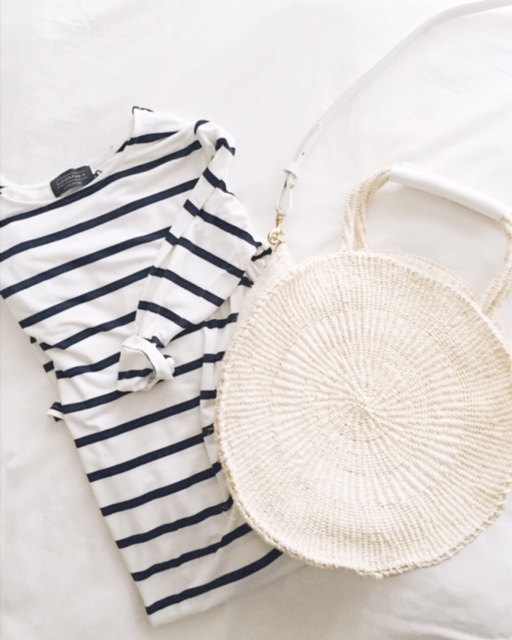 If spring could hurry up and get here that would be just fine with me. This stripe midi dress I can't wait to wear and it's the softest thing ever — it feels like pajamas! It'll also be perfect for a growing bump since it's a stretchy material. Also so pumped to be able to carry this straw tote. It's sold old most places but I found it in stock here!
xx