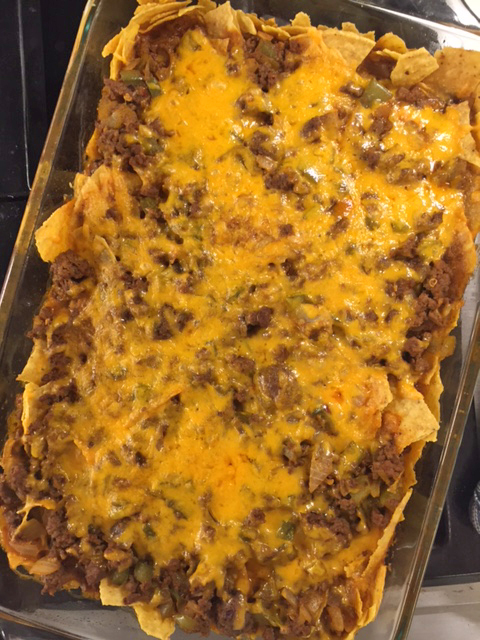 This Mexican taco bake is like the ultimate comfort food in a dish. It may not look that pretty, but it's so tasty and makes for great leftovers. We topped ours with chopped spinach, tomatoes and avocado and it was delicious! Mexican happens every week in our house and this was such a great way to mix up from the standard tacos or enchiladas. It's great for serving a crowd and letting each person customize what they'd like on top of theirs. You can't go wrong with fresh salsa or guacamole on top either!
---
Easy Mexican Taco Bake
via food.com
ingredients:
1 lbs organic ground beef
1 large yellow onion, finely chopped
2 tbsp minced garlic
1 red or green bell pepper, chopped
1 cup water
2 tsp dried chili pepper flakes
1 (215ml) bottle taco sauce
2 (4 oz) cans diced green chilies
1 (14 oz) sliced olives, drained & divided (I left these out since I don't like olives)
1 packet taco seasoning mix
1 package hard taco shells, broken into pieces
4 cups shredded cheddar cheese, divided
1 large firm tomatoes
3 sliced green onions
directions:
Preheat oven to 350F. In a large skillet brown the beef with the onion, bell pepper, chili flakes and garlic until the meat is cooked through. Drain excess fat and stir in water, taco sauce, green chilies, half of the olives (if using) and the taco seasoning packet. Cook on low, stirring occasionally for 6-7 minutes.
Meanwhile, spray a 9×13 baking pan with non-stick spray and cover the bottom of the pan with half of the broken tortilla shells. Next, cover with half of the meat mixture and sprinkle with 2 cups of shredded cheddar cheese. Repeat the same layering with the remaining ingredients and top with the rest of the cheese. Bake for 20 minutes. After taking it out of the oven top with remaining olives, tomatoes, green onions and any other toppings (spinach, avocado) that you'd like!
---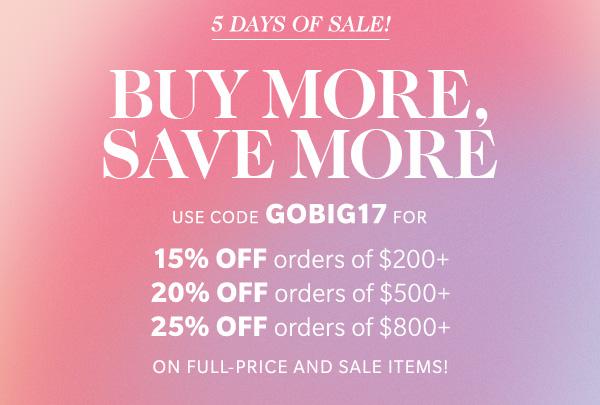 It's Shopbop's buy more save more event! Just in time to score major deals on winter markdowns and pick out a few new favorite pieces for spring. Go in on an order with your girlfriends or mom and save big with code 'gobig17'! I always start by browsing the new arrivals, and start favoriting items from there.
A few of my favorites…
These are such chic sunglasses and you can't beat the price tag!
If I could order regular jeans right now I'd 100% make these looker jeans mine
One Teaspoon shorts are the ultimate warm weather staple
I live in these espadrilles and can't recommend them enough
The prettiest lace dress for bridal/baby showers, Easter or any spring event
Such a great, basic top
Pj's that are worth the splurge, I promise
This dress makes me want to add some lavender color to my wardrobe
This sale is when I purchased my splurge OTK boots. They will go fast!
xx