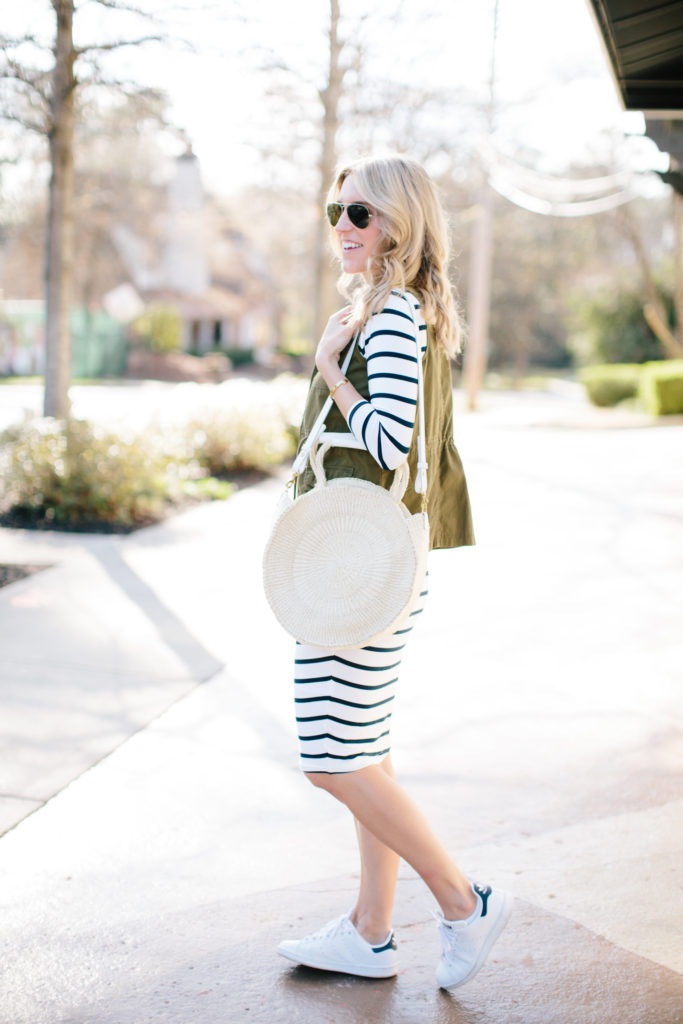 Today makes 19 weeks and I can't believe next week will already be the halfway mark! Brian and I opted for a gender scan at our doctor's appointment on Valentine's Day and have been keeping the secret since then! We were both so surprised when the ultrasounds technician told us we were having a sweet little girl! I'll never forget the look on Brian's face when she told us it was a girl. It was the sweetest and happiest smile. I know he'll be the best dad and such a great example of a love every little girl deserves. To be honest, we were both expecting a boy since Brian's whole family is filled with them and all the crazy old wives tales leaned boy. Goes to show you can feel totally like yourself, no morning sickness, crave cheese and be carrying a girl!
In true female form, I haven't been able to stop browsing all the cute clothes, hair bows, shoes, etc since then. Isn't everything that small just so sweet?? #goodbyemoney Girl moms — what're your favorite shopping spots??
This stripe midi dress is one of the softest dresses I own and will come in handy with a growing bump (or just be adorable even if you're not pregnant). Speaking of the bump, it's starting to poke itself through clothes, especially more form fitting dresses and workout tops.
stripe dress / utility vest (old, similar here which I actually like better)/ handbag / sneakers / sunglasses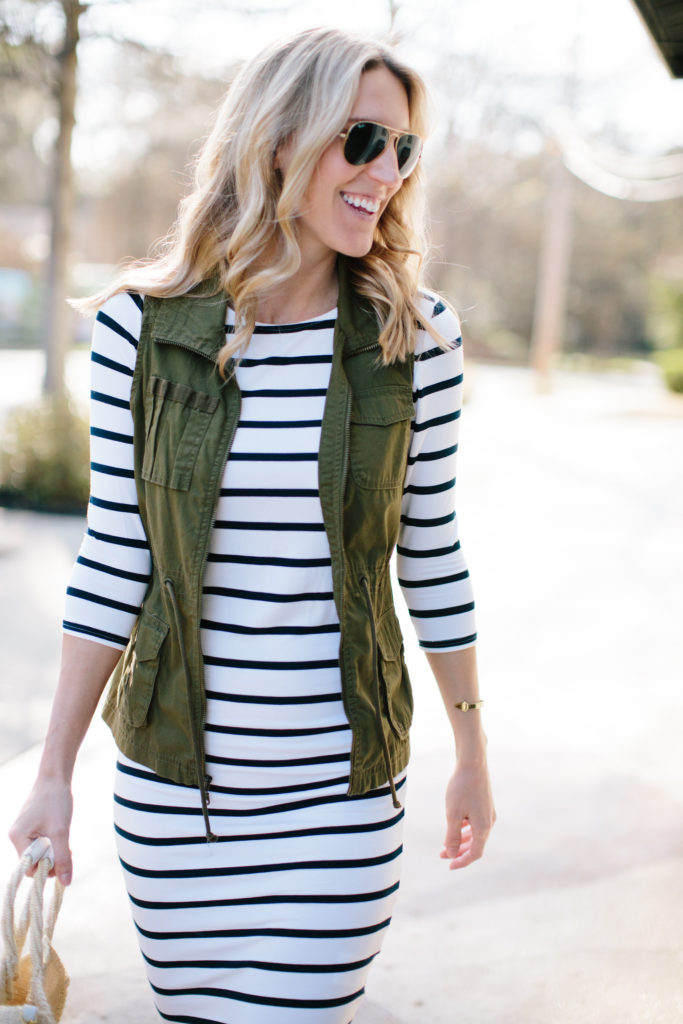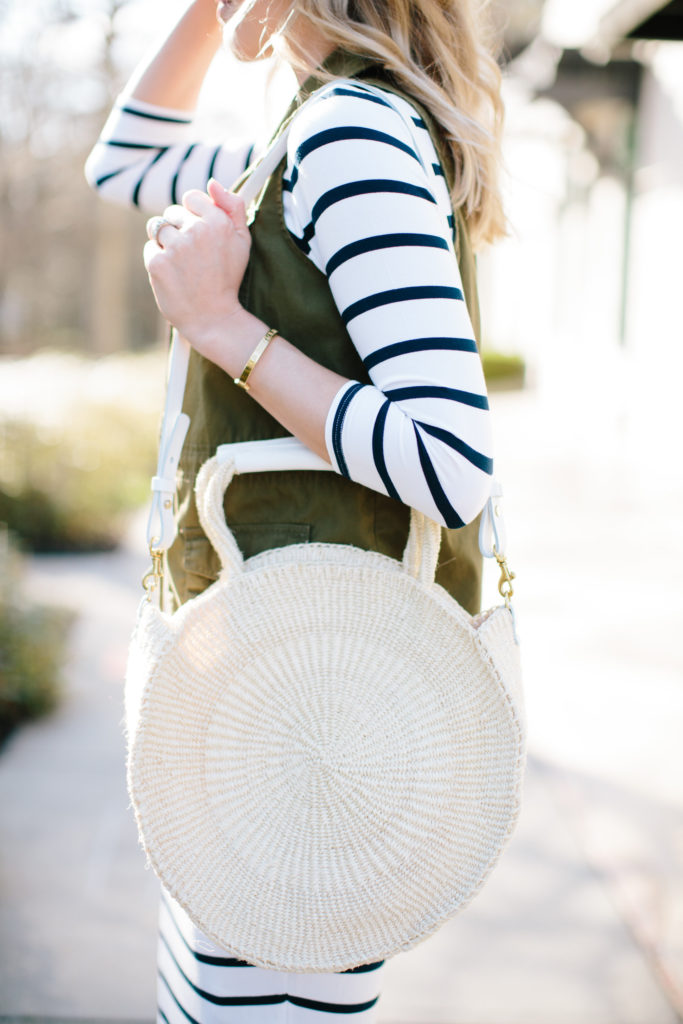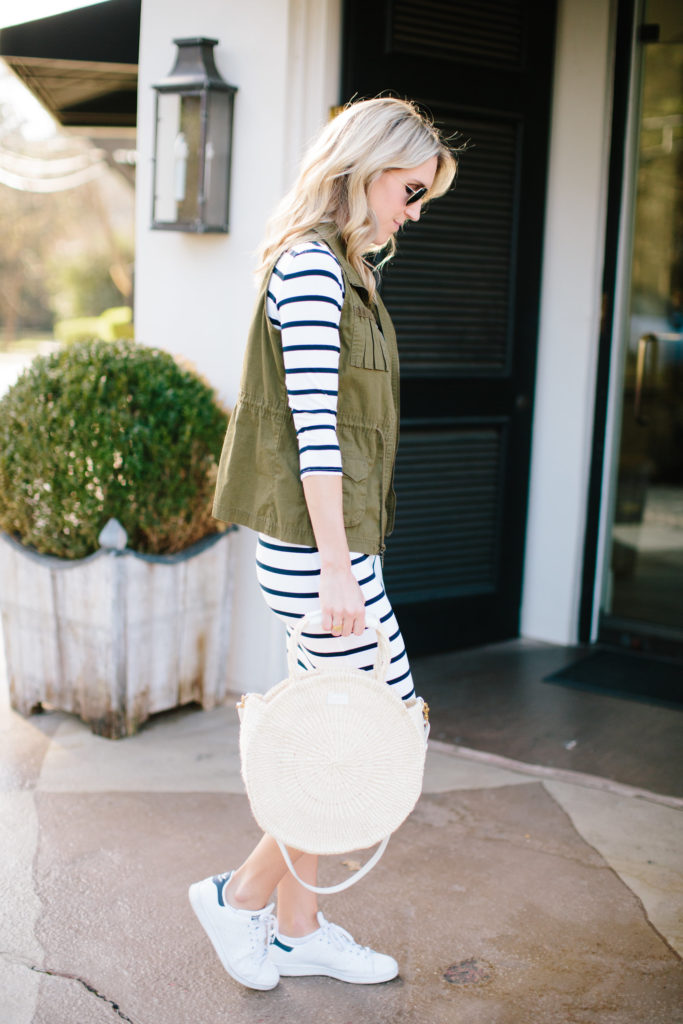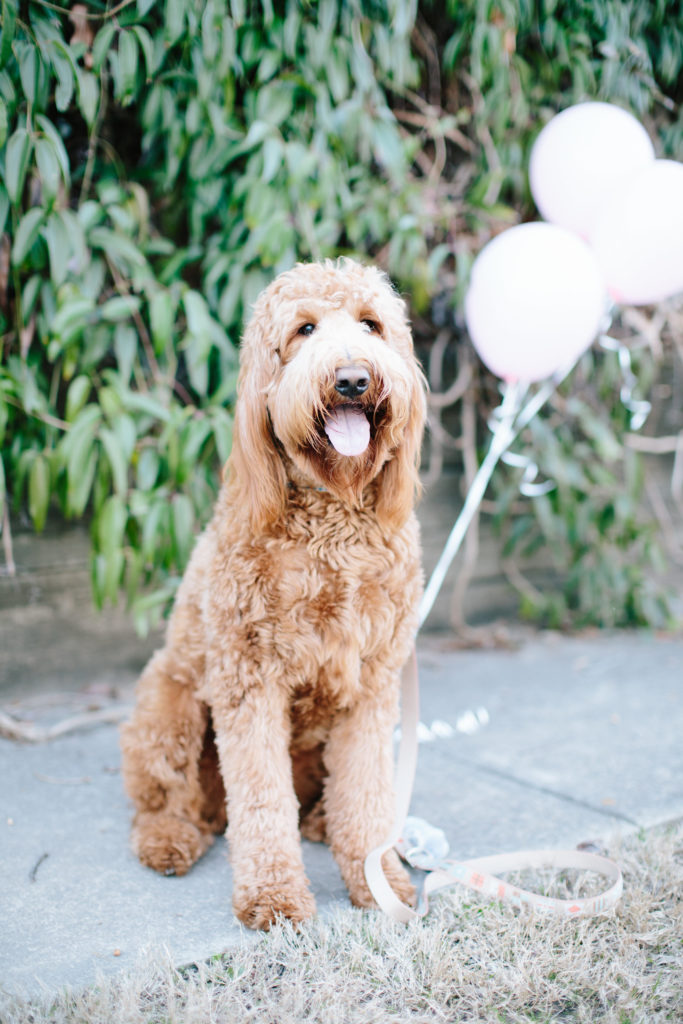 We tried to get Oliver to sit by the pink balloons for a cute announcement idea and he was not having it. Leave it to our doodle to be terrified of balloons….
photos via paige molina
xx