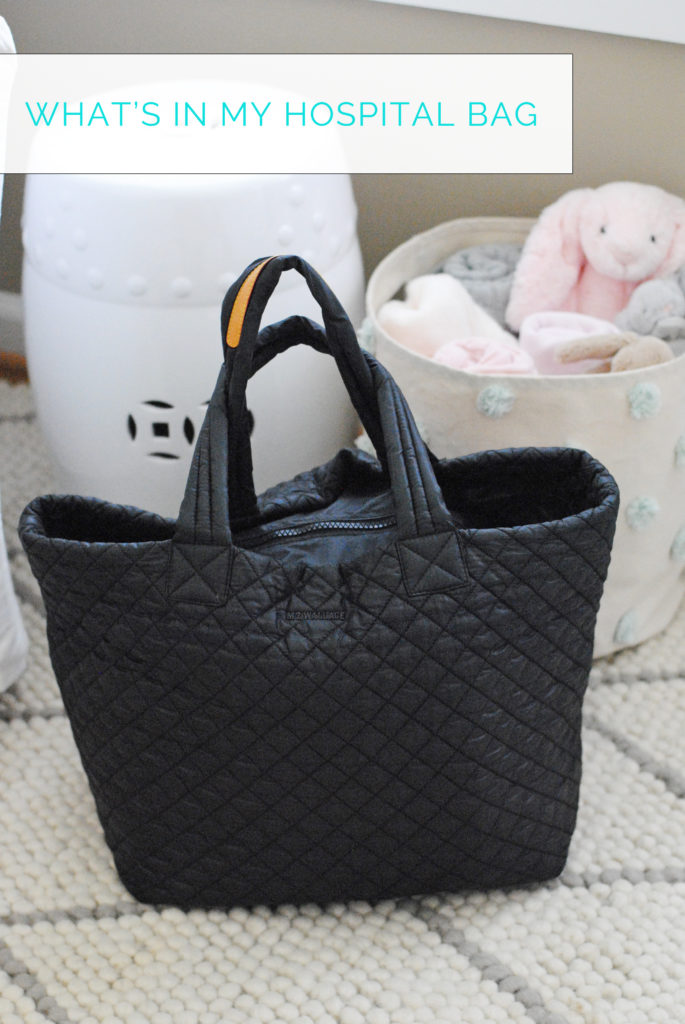 My bags are packed and ready for whenever our little one wants to make her debut! I feel like I researched all over on the best things to pack in a hospital bag, without going overboard, and the below are what made the cut. Everything fit, with room to spare, in this tote and it's such a great bag if you're looking for a weekender option or even a gym bag. I love traveling with it!
I have these pajamas and they're easily my most worn pair, however I wasn't about to bring those to the hospital with me. I picked up this look a like version and not only are they super comfortable, the price can't be beat.
I'm bringing this nursing bra, and this tank. Once we get home I have this tank and this bra  – both of which are so comfortable! I wanted to save the better ones for after the hospital 🙂
A robe is always packed with me when I travel, so this one is packed and will be a good extra layer for the tank, pajamas and after showering.
My favorite toiletries: face wash, eye cream , moisturizer , dry shampoo (a must)
An extra long phone charging chord and my back up battery (it's heavy, but is clutch to have when your phone gets low)
An inexpensive pair of flip flops that I can toss before leaving the hospital
Two non-white pillow cases for Brian and I to help distinguish our pillows from home vs the hospital ones.
We sleep with a sound machine every night, so I packed this little one (that's actually for baby G) to help get what little sleep we can.
Snacks- RX bars, Justin's almond butter packets + fresh fruit, fruit and nut mix,
---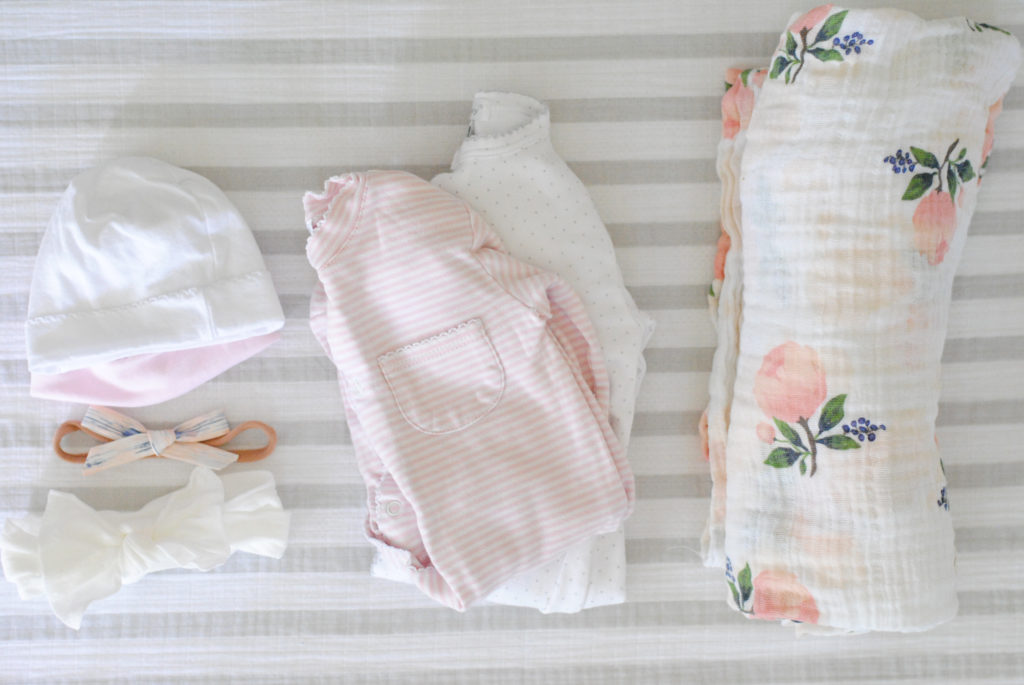 For the little babe:
+ a convertible gown, footie pajamas in size newborn, one in size 0-3 months (just in case) and one of these little onesies.
+ a cute swaddle and blanket for pictures and the ride home
Fellow moms, what were the items you loved having with you at the hospital? Send any and all suggestions my way please!
xx