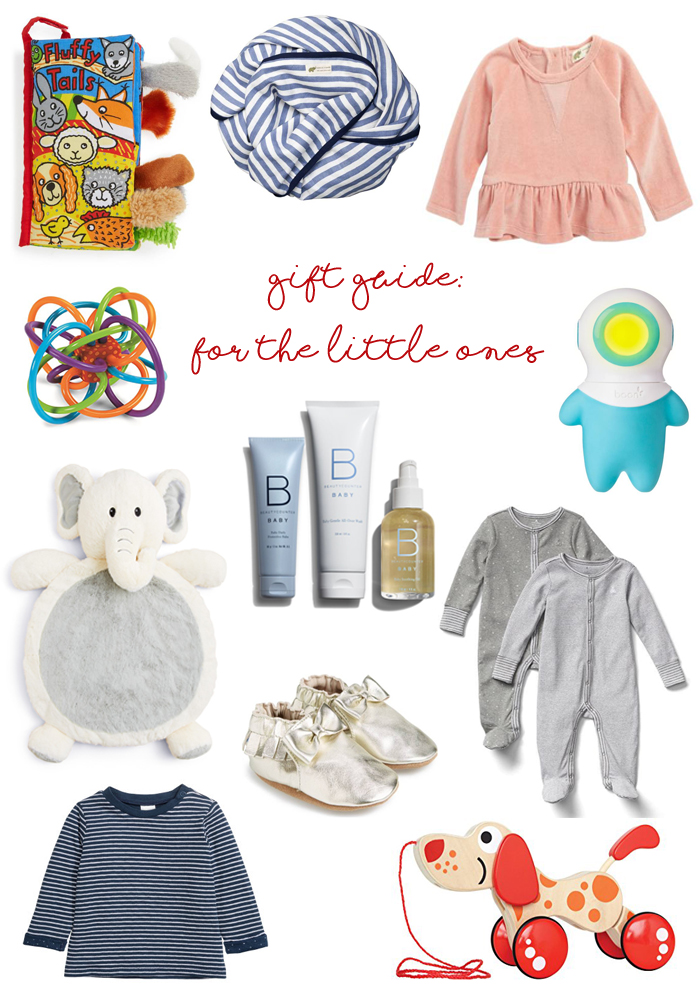 fluffy tails book / stripe blanket / peplum sweatshirt / 'o' ball
light up bath toy / beautycounter baby set / elephant plush mat
bow shoes / footed pajamas / stripe tee / pull-a-long puppy
Today I'm kicking off my gift guide series with the cutest things first – baby items. These are a few of our favorite items, along with a few pieces I want to pick up for Olivia.
Any of the books from this 'tail' collection will keep her attention.
The softest blanket in so many adorable prints!
I love this little blush sweatshirt to pair with leggings
How adorable is this light up bath toy?
Olivia loves this little 'O' ball since it's easy for her to grasp at this age
This beautycounter baby set would be such a great gift to give or receive
We love doing tummy time on this elephant mat – it's so soft!
The sweetest little shoes in 3 adorable styles
 These footed pj's are perfect for anyone being surprised on the gender
This stripe tee is so soft I'm picking up another color for Olivia
All the nostalgic feels with this classic pull-a-long puppy
xx