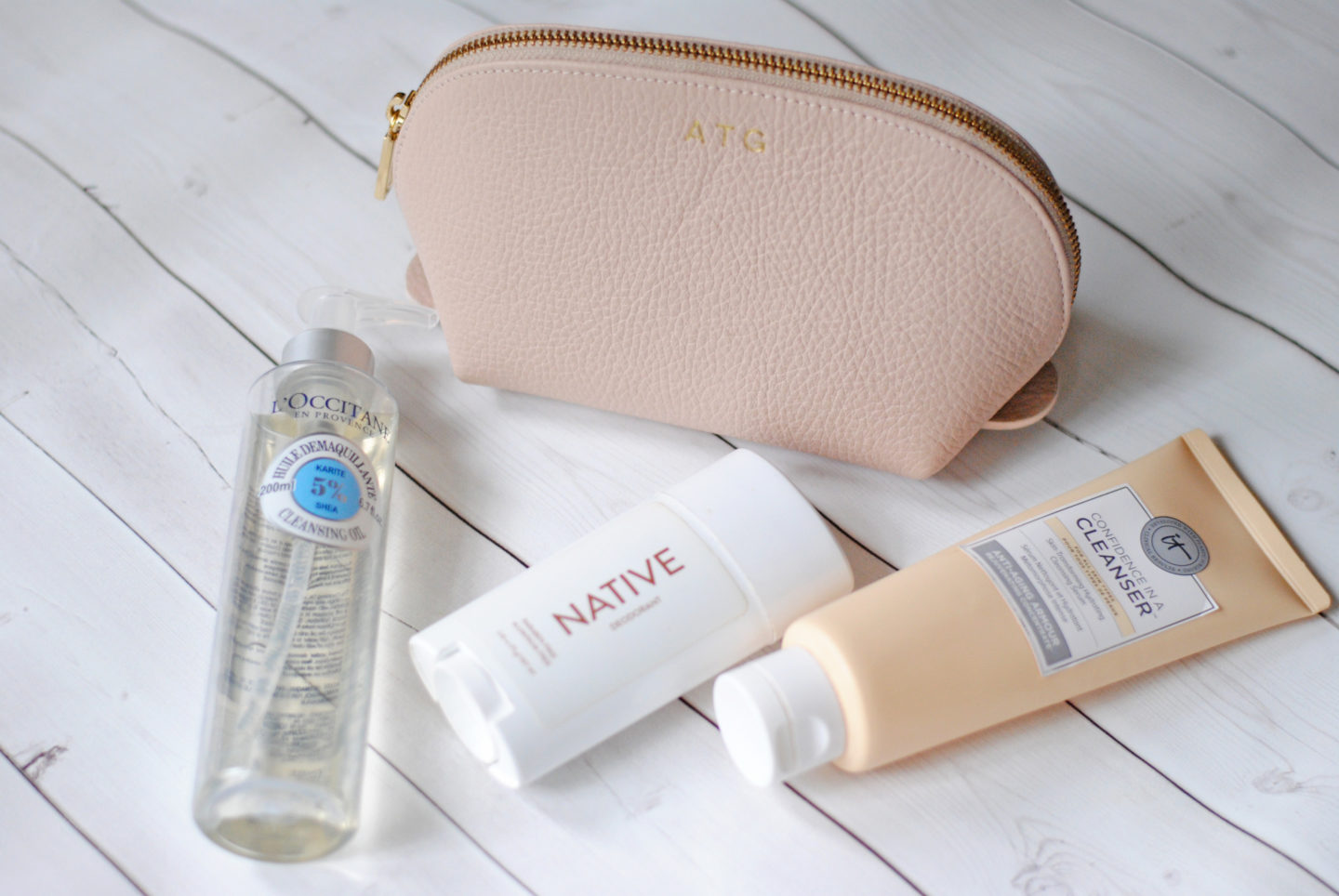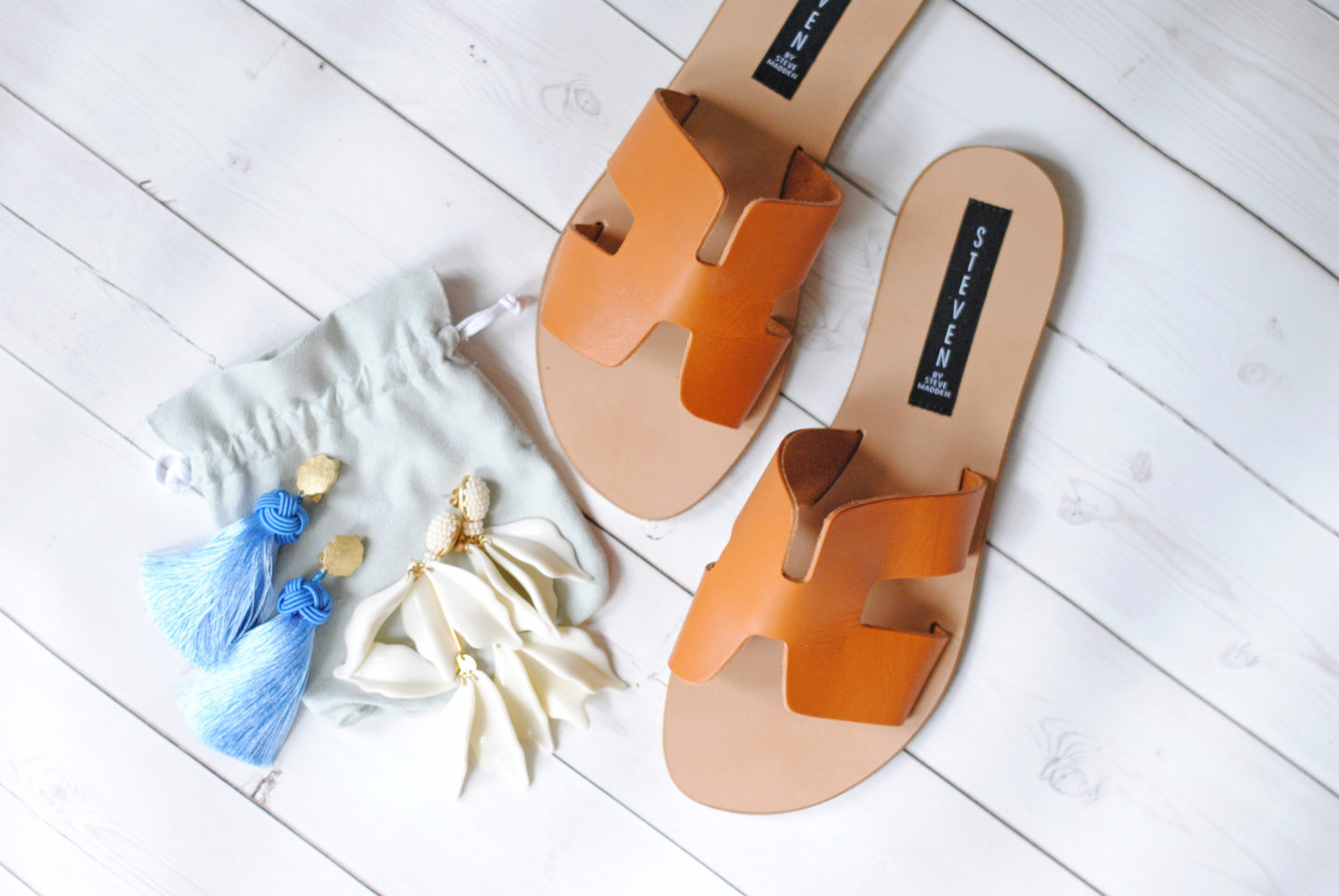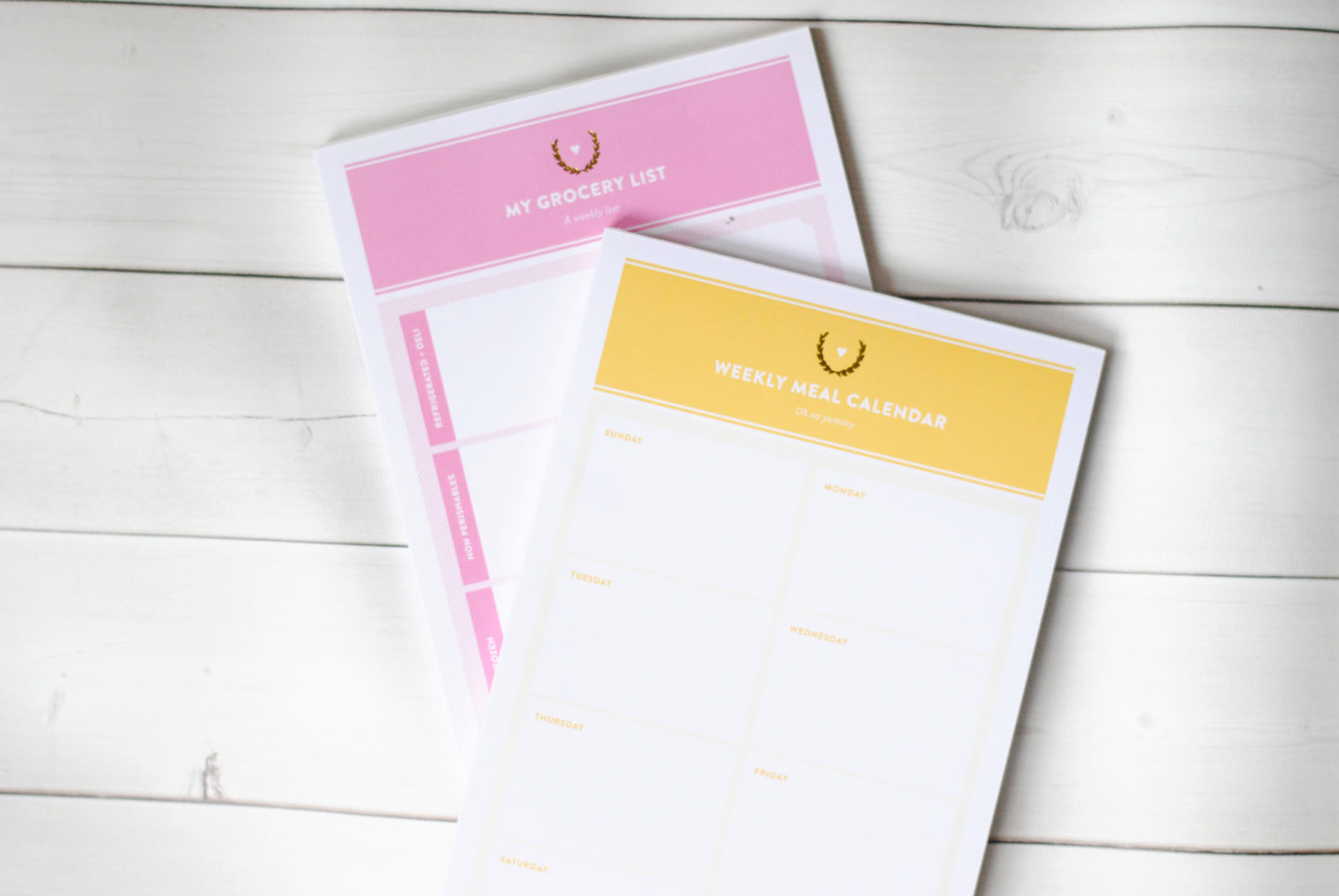 At the end of each year I love putting together a post on all of my favorite things from the past year. Instead of waiting until the end of the year to recap, I'm going to start sharing a list of my favorite items from the past month. It'll be a mixture of fashion, beauty, fitness, health, etc. There are so many great things I want to share, but somehow they never make their way onto the blog. I'm excited to start this series off with a handful of what I loved this January.
Health & Beauty:
+ Native Deodorant: I was looking for a good, natural deodorant last year and discovered Native. Most natural deodorants don't seem to work that well, or you have to apply them with your fingers. This one is in a stick form and made without aluminum or parabens. It does take some time for your body to adjust to a natural deodorant, but it's worth it! I have the coconut and vanilla scent.
+ L'occitane Cleansing Oil: this has been a skin savor this winter. I swear by double cleansing and have been using this oil the past two months. It's super hydrating thanks to the shea butter and gently removes makeup. I'll be re-ordering this again as soon as it's empty!
+ It Cosmetics Cleanser: I loveee how creamy and hydrating this face wash is. I use it each morning and it leaves my skin so soft!
Fashion:
+ Leather Travel Case Set: this case set was a Christmas gift and I love using it for beauty and jewelry when traveling. I use the larger one for my makeup and the smaller one jewelry.
+ Greece Sandals: these are the sandals that are sure to sell out this spring. I'll be throwing them on with everything from denim cut offs to sundresses as soon as warm weather arrives! They're comfortable and run true to size.
+ Hart Hagerty Earrings: tassel earrings are still a warm weather staple for me and this pair by Charleston jewelry designer Hart Hagerty is a new pair I can't wait to rock all year long.
+ Tuckernuck Earrings: my original pair sold out, but this pair from the same site is really similar! They're lightweight and come in three beautiful color options
+ Jamie High Waist Crop Skinny Jeans: I've raved about these jeans practically since I got them.. and pretty much have only been reaching for them. Obsessed. You can also get them here (check back often as they re-stock)
Food:
+ Sea salt dark chocolate cookie dough crack bars : I make these regularly and keep them in the freezer for dessert. They're a delicious, low in sugar option that are so addicting
+ 10 Minute Farro: I always pick up a bag of this farro when at Trader Joe's. It cooks quickly and is great for my favorite speedy lunch option- farro + fried egg + everything but the bagel seasoning + avocado
Home:
+ Grocery List & Meal Plan Notepads: it's been a total game changer planning our meals out for the week on Sundays. It cuts back on unnecessary grocery trips and purchases throughout the week and using these two notepads have helped me remember what we're having and an organized grocery list to shop from.
+ Pineapple Pen Cup: the cutest little pen holder for my desk! I'm tempted to use it as a makeup brush holder in my bathroom.
xx