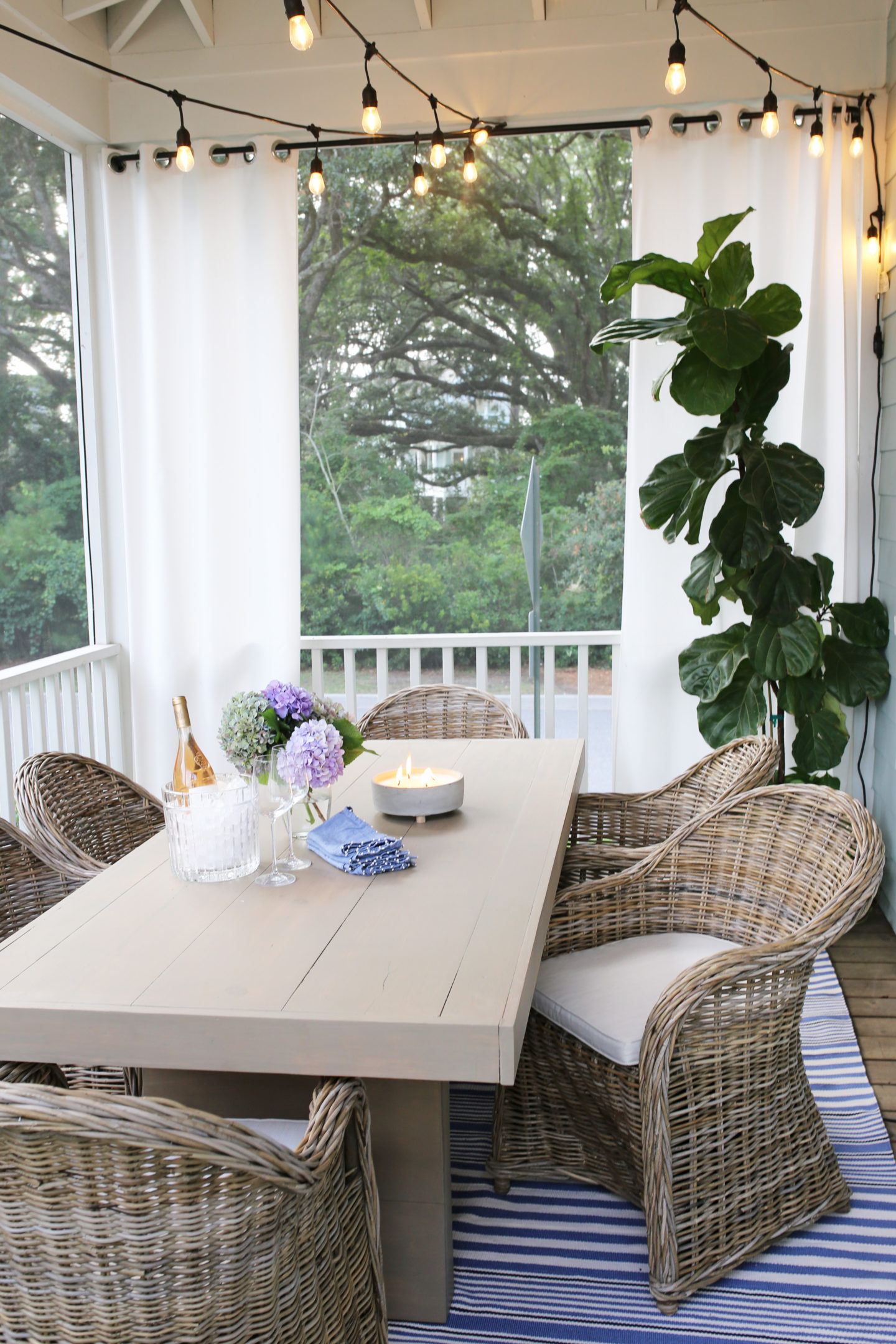 I'm so excited to share our screened porch with y'all today! When we first moved in almost two years ago, we had a sectional in this space and while we enjoyed it, we really missed being able to eat meals outside and entertain family and friends. Fast forward to now and we've moved the sectional to our upper level porch where we use it so much more.  This space has been top of my list to revamp ever since and with COVID causing us to spend more time at home, I really wanted it to be a relaxing space to unwind.
My incredibly talented dad built this table for us (!!) and it means so much to me. It's large and comfortably sits 6, but we had 8 adults (+ 2 kids) for Thanksgiving and with smaller chairs is absolutely do-able. I searched high and low for wicker chairs like these and settled on this option after reading numerous reviews of people that had it in screened in porches without issues. To take extra precaution I sprayed two coats of scotchgard outdoor and we store the cushions inside to prolong their lifespan. I'd love to get outdoor covers made one day, but that's another project for down the road.
The entire space feels anchored by this blue stripe indoor/outdoor rug that I absolutely adore. It's so vibrant and classic and makes me smile every time I see it. It's exactly what I envisioned for the room. A durable rug was a must have and this one is bleachable, water-resistant and UV treated to withstand fading outside. It'd be adorable in an entry way or anywhere high traffic inside as well! Cannot recommend it enough.
Now that the area is finished, it's become our favorite place to enjoy dinner or a glass of wine, a great spot to work if I need a change of scenery and we can't wait to invite our friends and family over to linger over delicious food, have the lights twinkling and just enjoy each others company and conversation.
 Annie Selke stripe indoor/outdoor rug / wicker chairs (also here, similar)
hurricane lanterns (similar) / string lights / outdoor drapery panels / curtain rod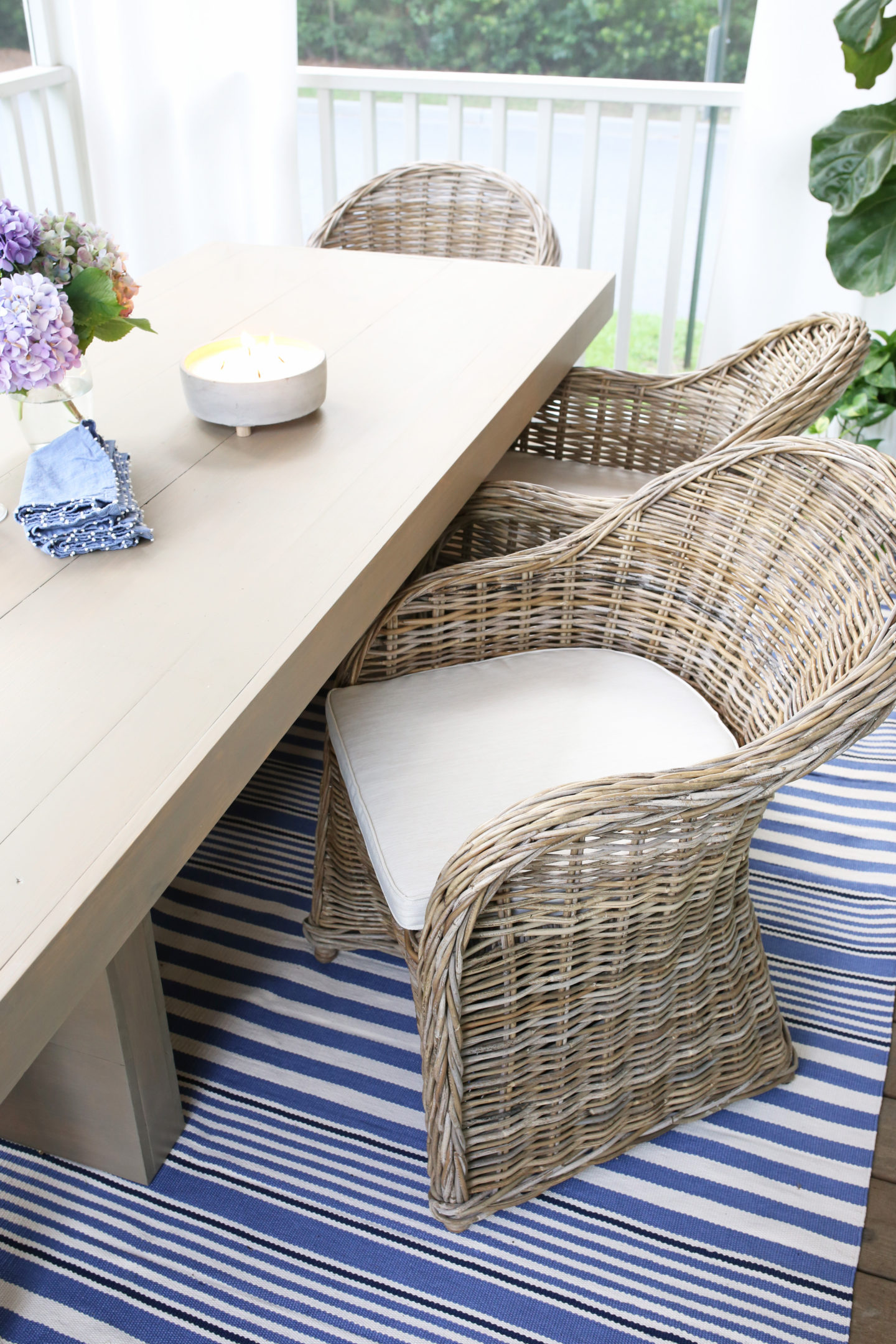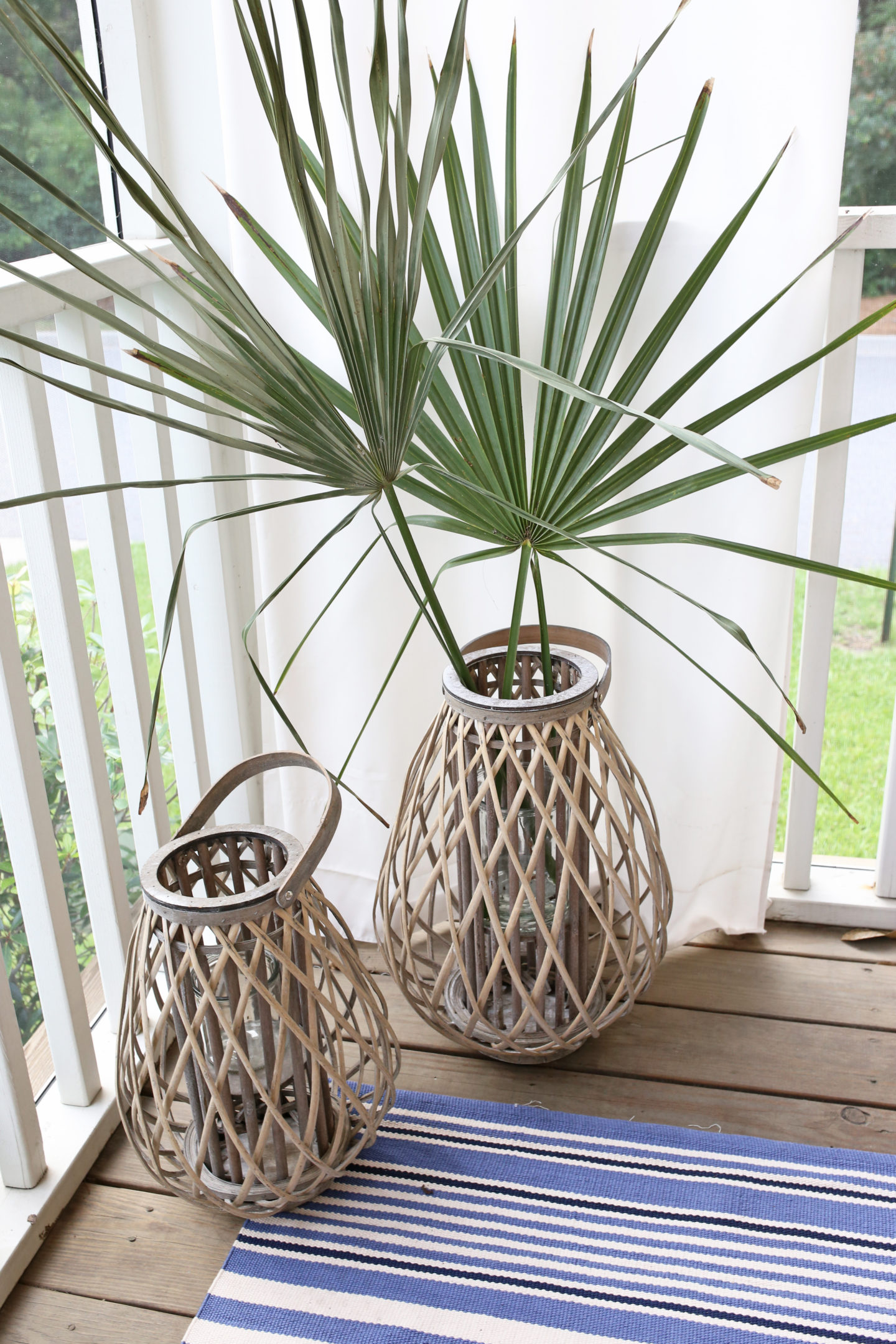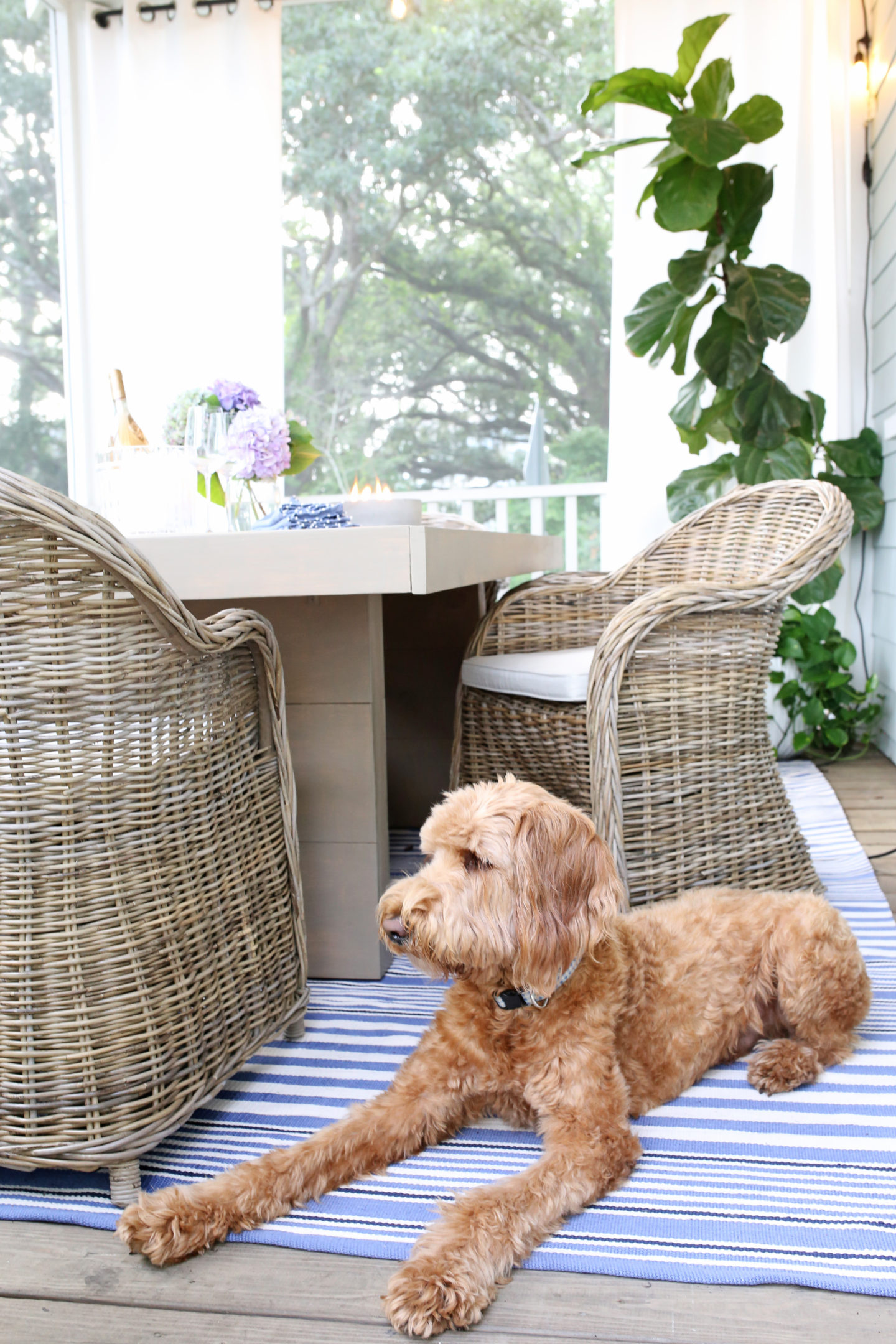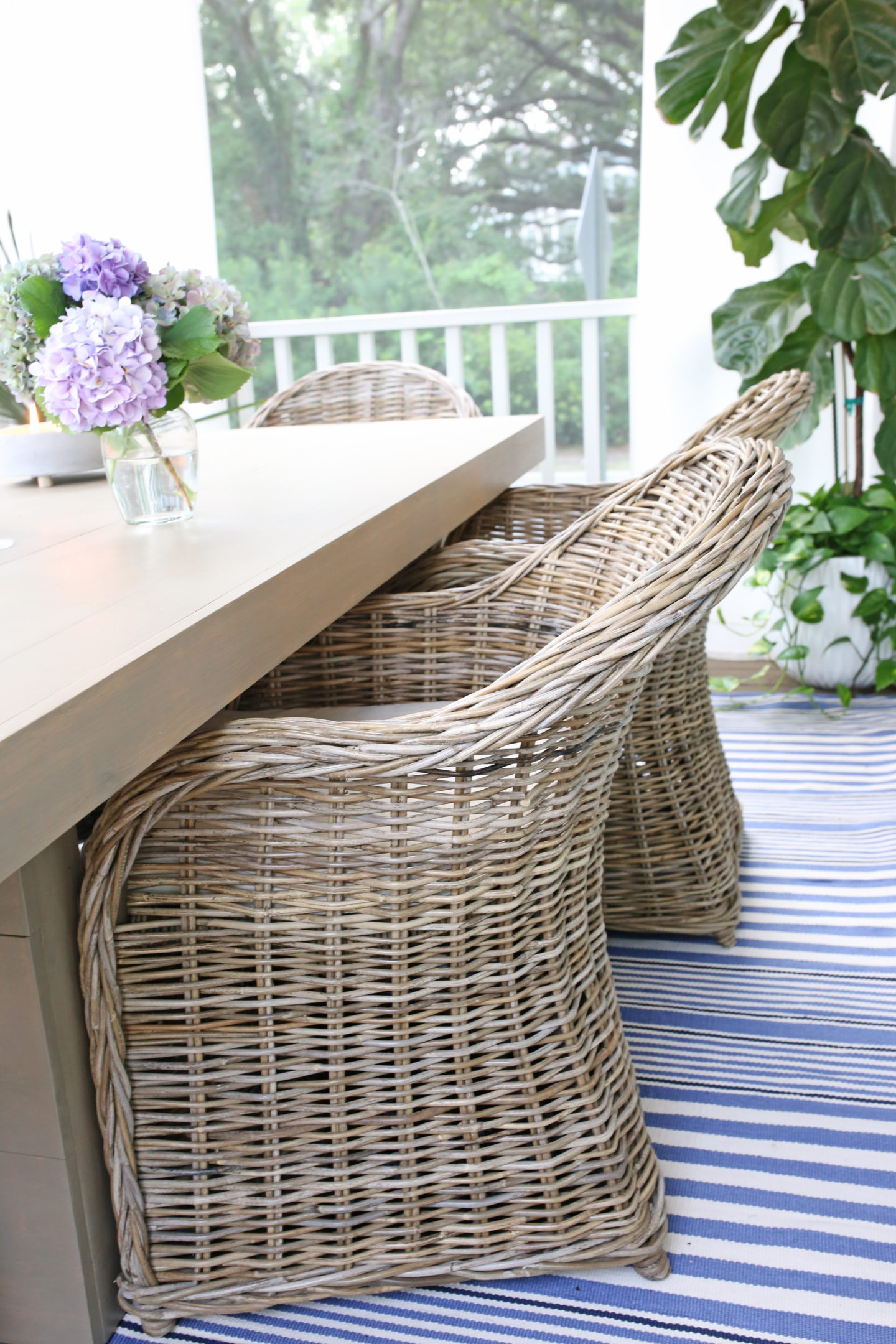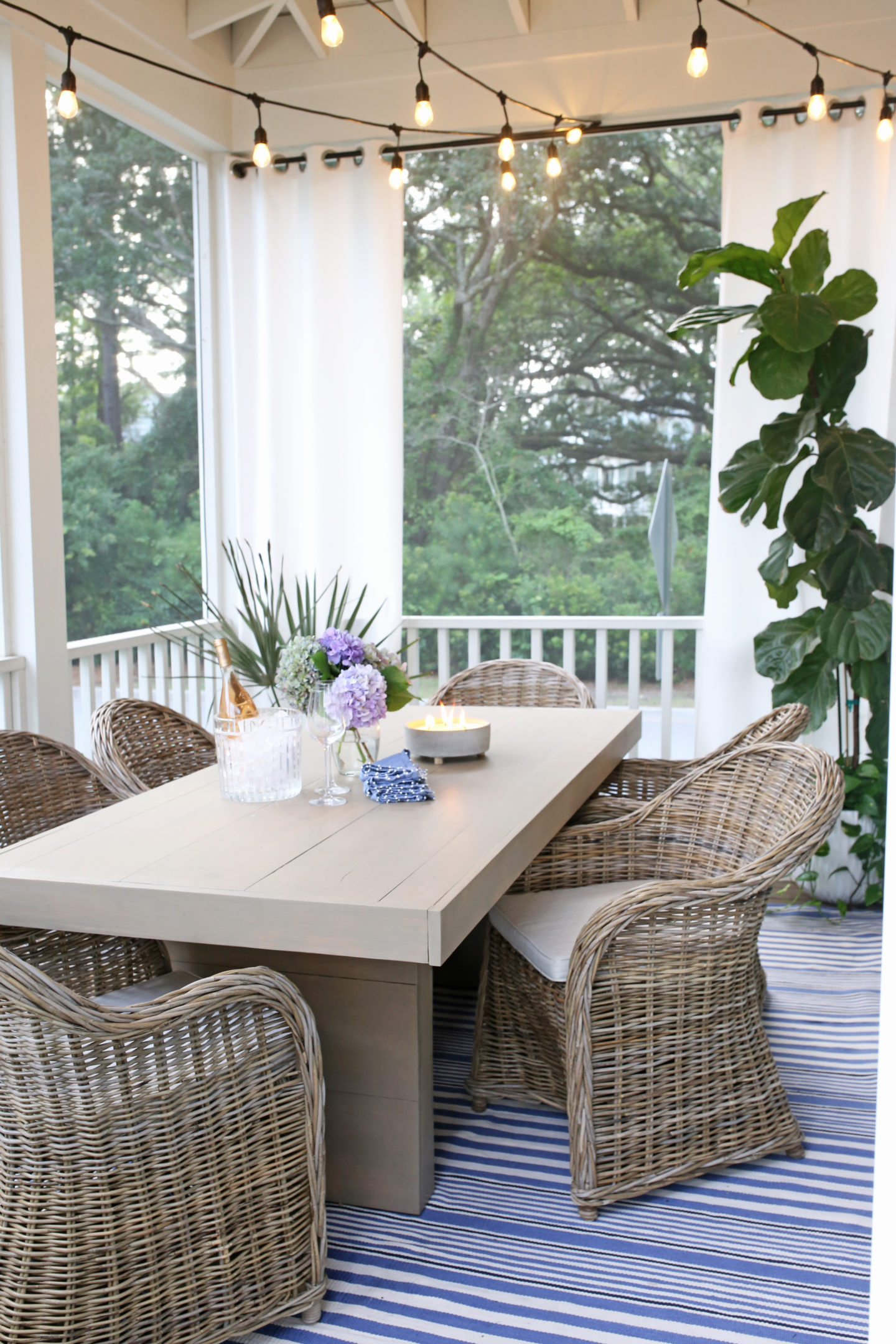 stripe indoor/outdoor rug / wicker chairs (also here, similar)
hurricane lanterns (similar) / string lights / outdoor drapery panels / curtain rod
xx