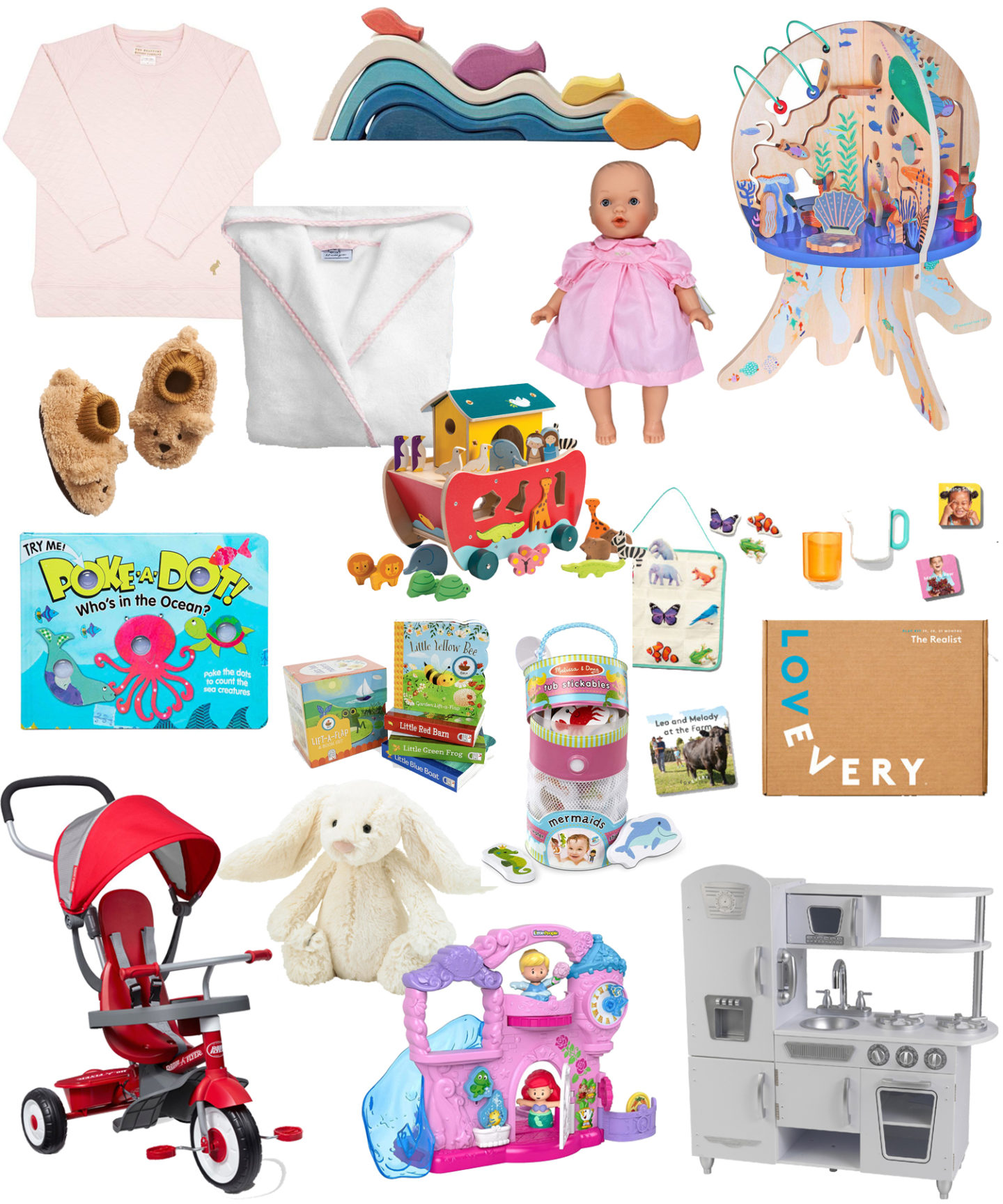 quilted pullover / wave stacker / deep sea activity center (also here)
hooded robe / babydoll / noahs ark / bear slippers
poke a dot book / life the flap book set / foam bath stickables
lovevery play kits / 4 in 1 trike / mini bunny / little people castle / play kitchen
I put today's gift guide together with Elle in mind, but there are a handful of items from my older toddler gift guide that would work for this age too! The playhouse, mini matilda and the green market especially! Olivia got this play kitchen around the same age (15 m) and it's been one of our most played with toys ever since. If we didn't already have an activity center I would hands down make this deep sea activity center be Elle's big gift this Christmas. It has so many neat features and would keep her attention for a while!
notes:
these baby dolls are the perfect size for little hands and I know it's going to be a big hit!
both girls are getting this quilted pullover – it's so cozy & a great extra layer paired with leggings
cannot rave about the lovevery play kits enough. High quality montessori toys that are specifically designed for their age and development
our favorite small lovey that we're never without (one of my go-to baby gifts paired with the book)
ordering this little people castle set for Elle who's currently very into these little figurines!
xx