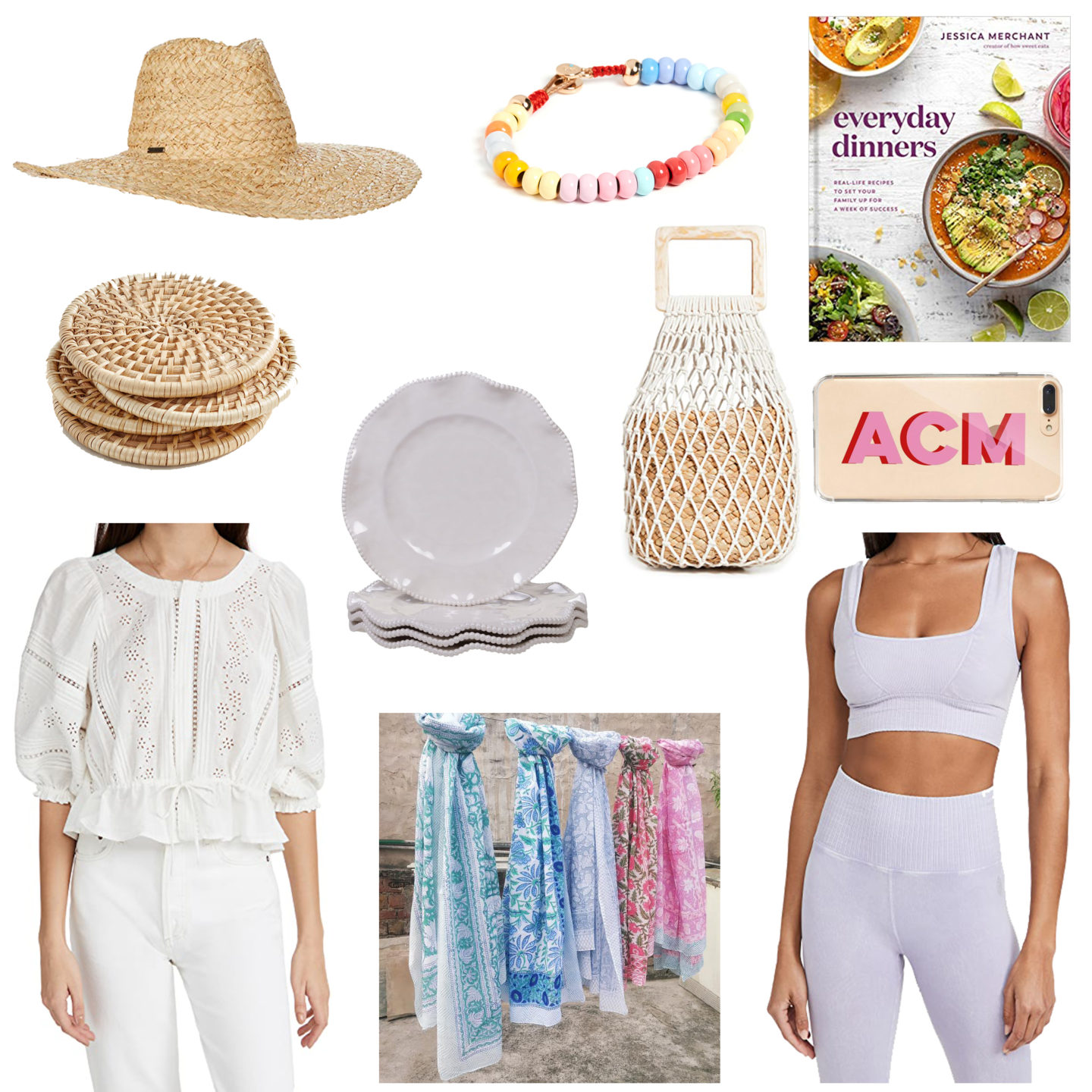 straw hat / bead bracelet / everyday dinners cookbook / personalized iPhone case
rattan coasters / melamine dinner plates / straw basket
eyelet top / block print sarong set / FP sports bra & leggings
Really into this straw hat and the price tag is even better! The bead bracelet trend is still going strong and I think this donut bead bracelet would be so fun for the summer. One of my go-to food blogs just released another cookbook and all of her recipes are delicious! A fun personalized iPhone case that has great color options! Digging this pink & red combo. For outdoor meals this set of melamine plates and coasters would be such pretty additions to the table! Forever a fan of eyelet clothing and this top version is calling my name. How great is this set of 5 block print sarongs for only $55!? Would make a great bachelorette gift or gift to have on hand for summer birthdays and hostesses. During the Shopbop sale I ordered this FP sports bra and leggings and am completely hooked. These are the most comfortable pieces and at reasonable price points. Obsessed!
xx