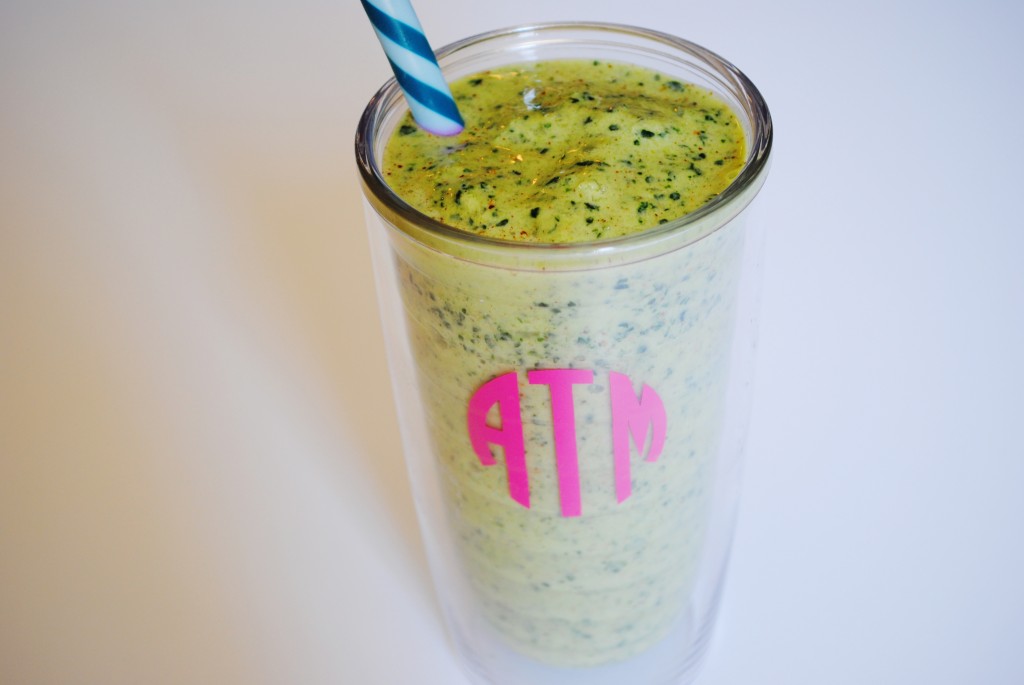 A few weeks ago I ordered the Oh She Glows cookbook and ever since have been testing out as many recipes as I can. There are so many delicious and healthy options and this basic green monster smoothie is my new favorite breakfast/lunch/snack. What better way to sneak in an extra serving of veggies than in a tasty smoothie? For a filling meal in a hurry I blend in a scoop of vanilla protein powder . I make this at least two times a week and I promise you can't taste the veggies.
Green Monster Smoothie
via oh she glows
ingredients:
1 c. spinach or kale (stems removed)
1 c. almond milk
2-3 ice cubes
1 frozen banana
1 tbsp flaxseed or chia seeds
1 tbsp almond butter
1 tsp. vanilla extract
pinch of cinnamon
scoop of protein powder (optional)
directions:
Put all ingredients in a high powered blender and blend until smooth.
Enjoy!
xx