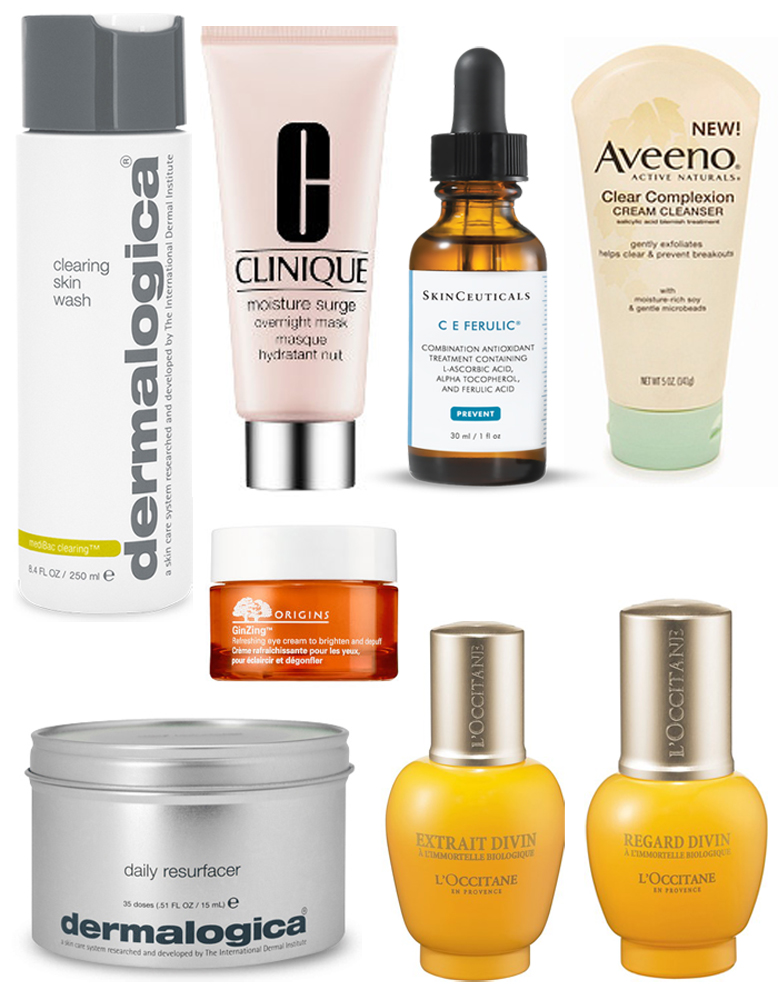 I've been trying out a handful of new products this winter in hopes of getting my skin wedding ready. It's been a search for the hydrating and brightening that would leave me feeling refreshed and confident. This clearing skin wash is a game changer for anytime breakouts surface. I use this nightly and switch to a gentle cream cleanser in the morning. I never start a morning without my favorite eye cream. I've mentioned it here before, but it's still a must-have in my beauty arsenal. Nothing else brightens and depuffs as well.
If I had to choose only one of the products above, this vitamin C  serum is without a doubt it. My dermatologist introduced me to the product and I swear by the difference it's made in my skin. It brightens, protects against uv damage and helps fight signs of aging. Another great less expensive option here. At the end of the day after washing my face, I use this daily resurfacer  to stimulate cell renewal and even out skin tone.
I'm a huge fan of L'Occitane products and this eye cream and face oil are two I apply nightly. A little bit goes a long way and they both smell fantastic. Their lotion is the best for dry hands! A few nights a week I use the eye cream and instead of the oil finish with this super hydrating overnight mask. Shop my winter beauty favorites below!