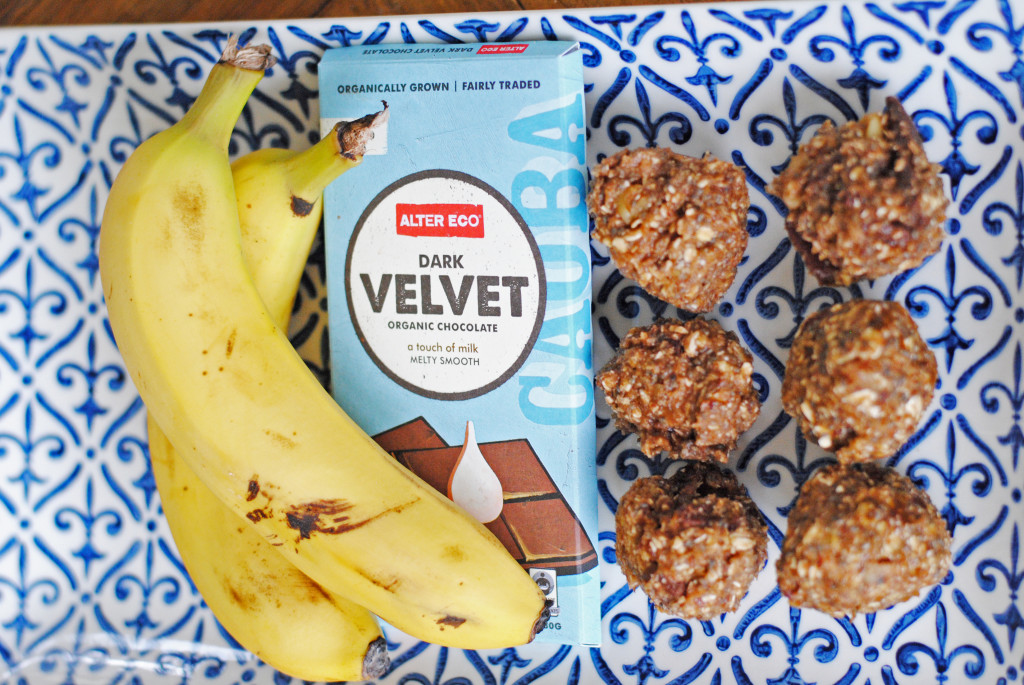 The moving process has gone fairly smoothly (knock on wood) except for one small mishap; forgetting to call the gas company. Oops….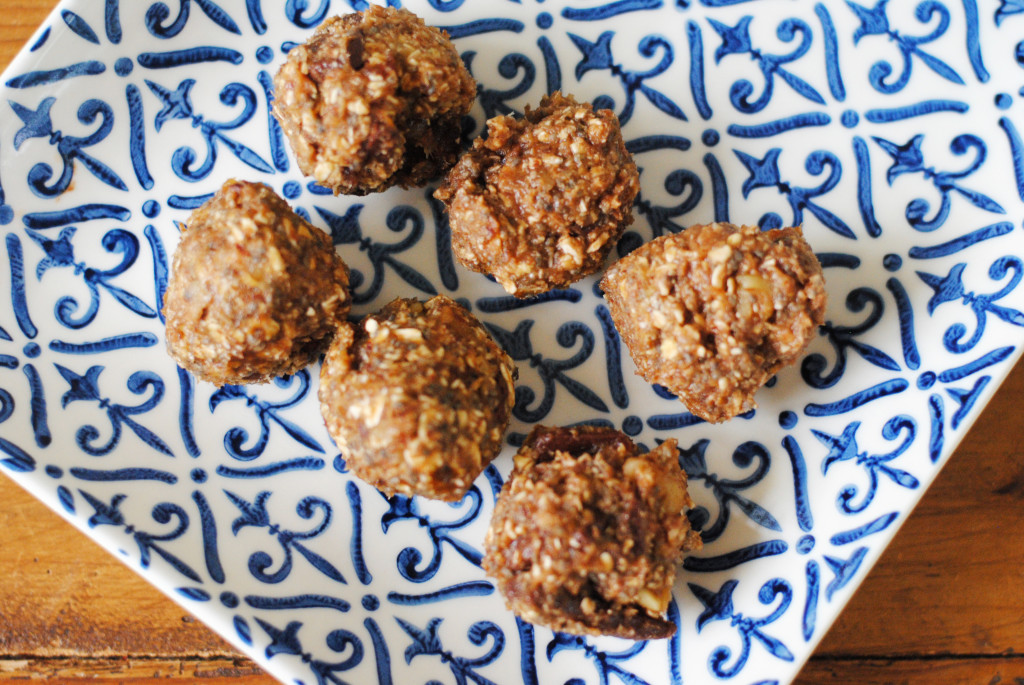 The past few days have been filled with cold water and no working oven, which is accurately reflected in today's recipe. If it doesn't require a stove (or a microwave) to make, that's what I've been eating. These chocolate and banana energy bites were the perfect snack to throw together yesterday afternoon. They are so so good and are a great solution for the 3 pm slump or a sweets craving!
Chocolate Banana Energy Bites
via the ny melrose family
ingredients:
1 ripe banana
1 cup pitted dates
1 tsp vanilla
pinch of salt
3/4 c uncooked rolled oats
2 tbsp ground flax seed
2 tbsp chia seeds
1/4 c chopped walnuts
2 oz. dark chocolate, broken into pieces
directions:
Combine all ingredients except the walnuts and chocolate in a food processor and process until it forms a paste, adding more oats if the mixture is too soft. Add the walnuts and chocolate and pulse a few times to incorporate and slightly break up the chocolate and walnuts without chopping them too fine. Using about a tablespoon of the mixture at a time, roll into balls. Store in the refrigerator until ready to eat.
[Serving platter found on sale here]
xx