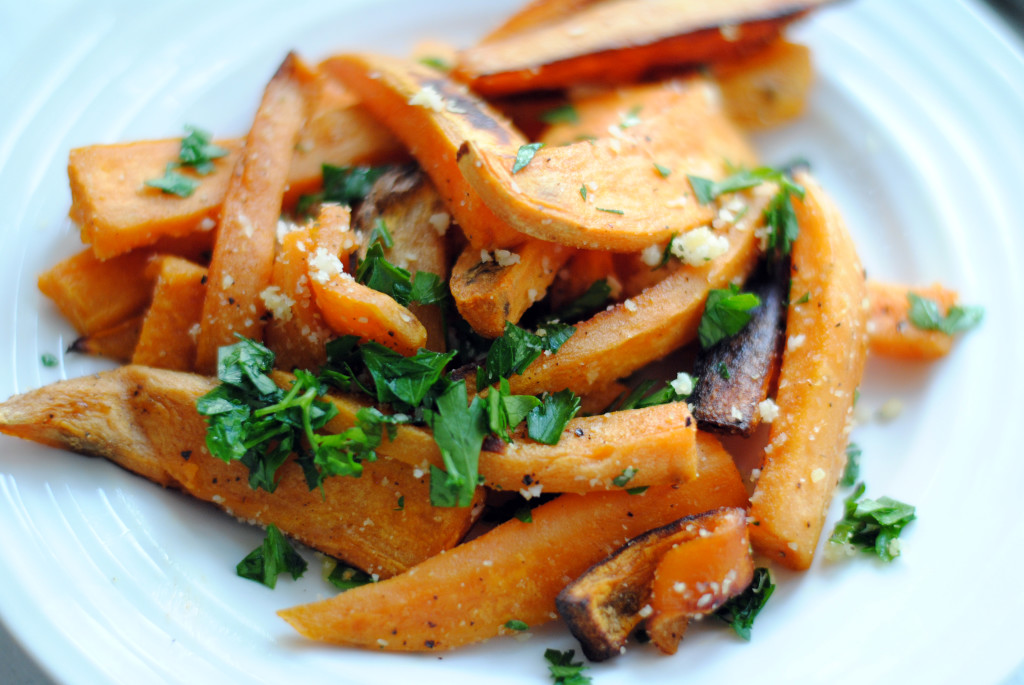 I'm finally back and I missed y'all! It feels like it's been ages (when it really hasn't) since I've been in the swing of things blogging. Hope everyone's 4th of July was wonderful! It's good to be back and I'm sharing a healthy, new recipe that pairs perfectly with grilled chicken or burgers off the grill. I love a good french fry as much as the next girl, but sub sweet potatoes for regular potatoes and you have a guilt free option. There's so much flavor in these and the fresh parsley sprinkled on top is not to be left out.
Garlic Parmesan Sweet Potato Fries
via damn delicious
ingredients:
4 medium sweet potatoes, peeled and cut into 1/4-inch matchsticks
2 tablespoons olive oil
Kosher salt and freshly ground black pepper, to taste
5 cloves garlic, pressed
1/2 cup grated Parmesan
2 tablespoons chopped parsley leaves, for garnish
directions:
Heat oven to 400 degrees F. Line a baking sweet with parchment paper or a slipat. Spread the sweet potatoes across the baking sheet. Drizzle with olive oil and mix to evenly coat. Sprinkle with salt and pepper. Bake in the oven for 35-40 minutes, or until the fries begin to crisp up or lightly brown. Stir every so often to make sure all sides get cooked.  Remove from the oven and top with  garlic and Parmesan and parsley.
xx