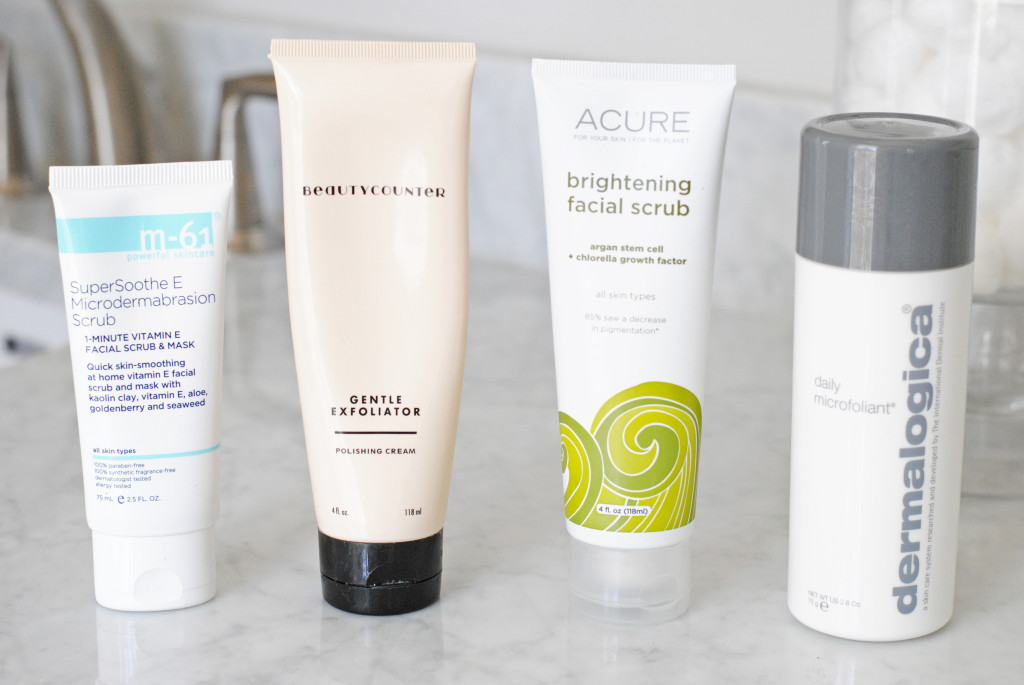 Face exfoliators are so important for your skin but the wrong ones can easily irritate and over-stimulate the sensitive skin on your face. These four scrubs are some of my favorites and do a great job of sloughing away the dead skin to leave a bright complexion. They're all gentle enough to use multiple times a week and some even daily!
[ Favorite Face Exfoliators ]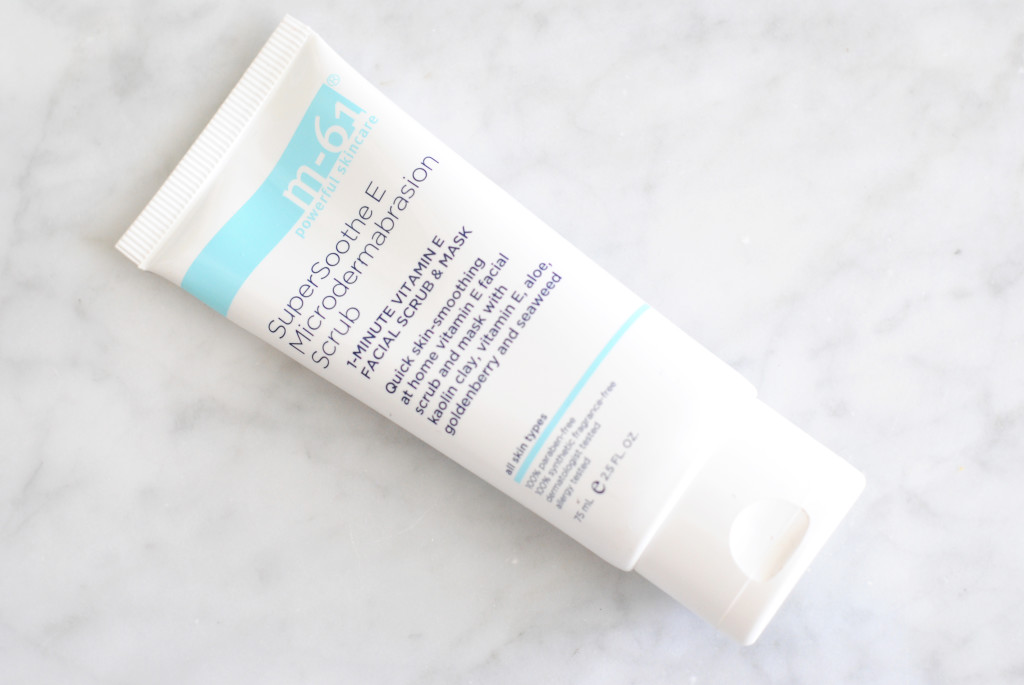 m-61 microdermabrasion scrub: I love this scrub/mask blend by the m-61 brand. The texture is gritty, but soft. Does that make sense or is it a total oxymoron? I use this once a week with my Clarasonic to help cleanse any stubborn pores, smooth skin and get rid of old skin cells.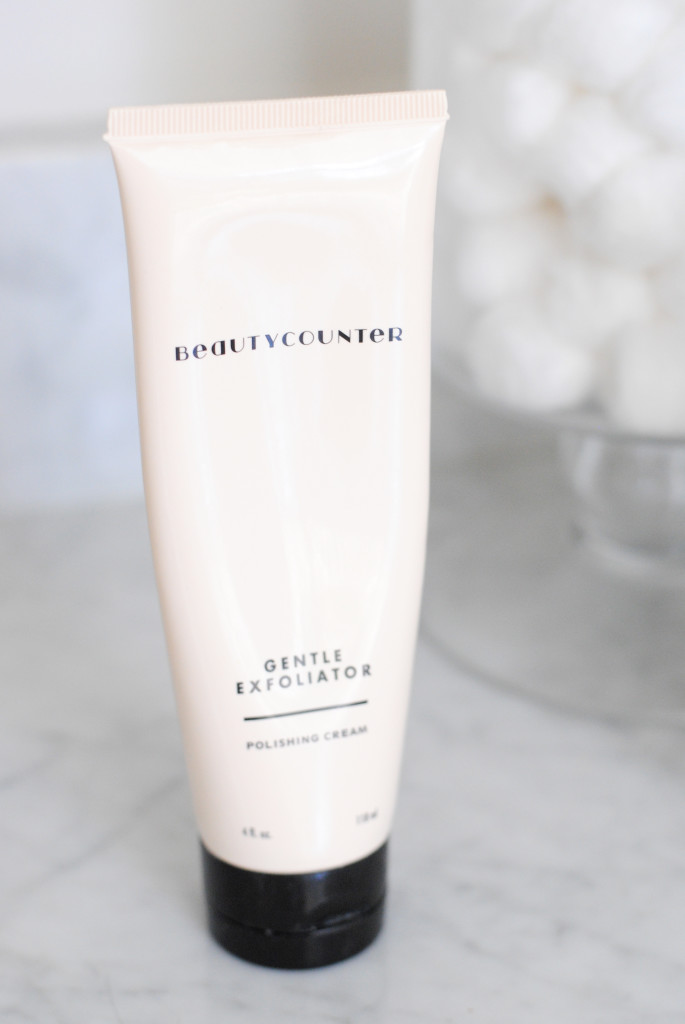 Beautycounter Gentle Exfoliator: One of my favorite face exfoliators that I've tried to date. It's insanely gentle and one I'd feel comfortable using daily if I wanted to. The 'beads' in this cream are natural jojoba beads instead of the plastic ones that many mainstream brands use.  I'm a big fan of the entire Beautycounter line and it's adorable packaging, but their products are really amazing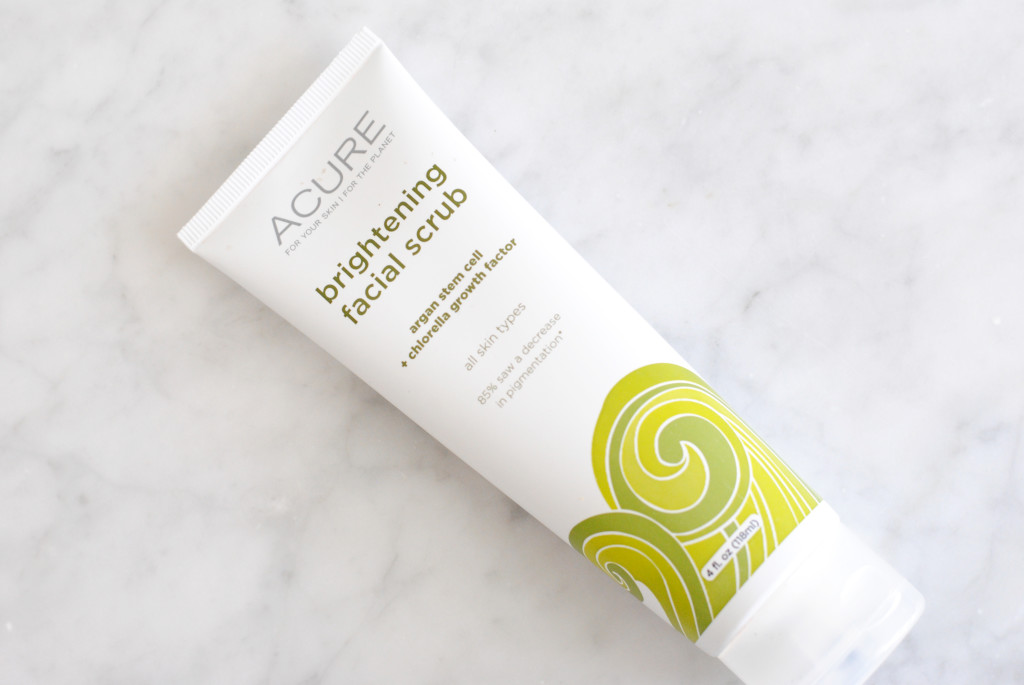 Acure Brightening Facial Scrub: I found out about this Acure scrub while reading an article on Kristin Cavallari's favorite natural beauty products. This exfoliator stays in my shower and is one I use after workouts or once a week for a good scrub. The color is a little questionable at first (seaweed green), thanks to the sea kelp and chlorella, but it makes your skin so soft!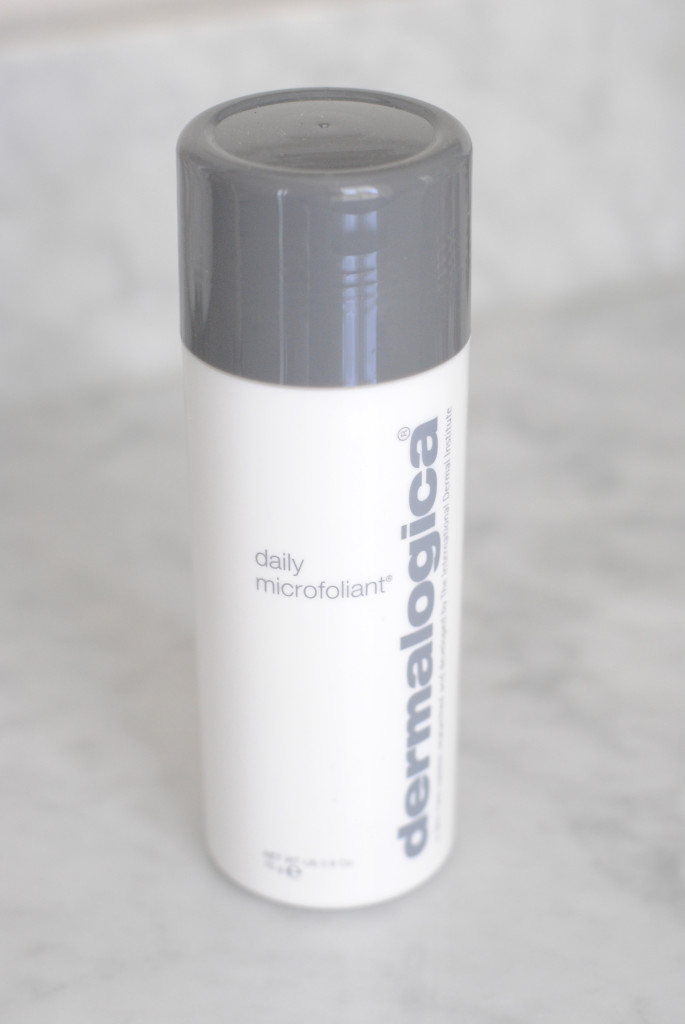 Dermalogica Daily Microfoliant: Another line I love and swear by, Dermalogica. I use their clearing skin wash to help keep breakouts at bay and this exfoliator to help with getting an even and bright skin tone. This product is unique in that it's a powder you shake onto wet hands and then rub onto your face. It's another really gentle option that I'd use daily. I keep a travel size of this for any trips!