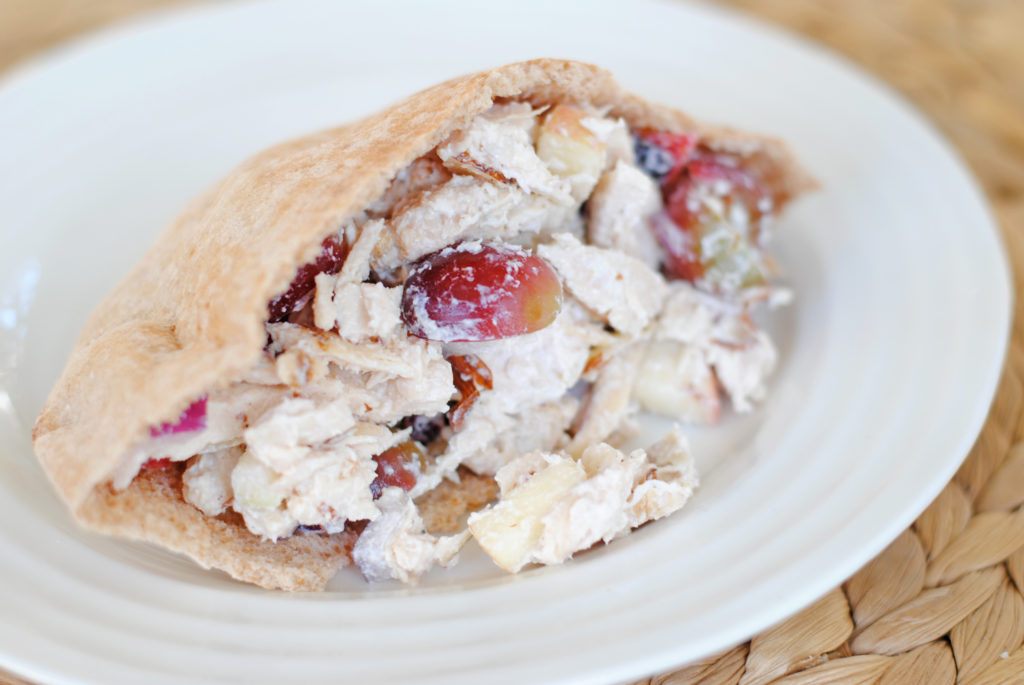 Like any true southern girl I love a good chicken salad recipe. Leave the loaded mayo versions (yuck) in the past and swap it out for one with greek yogurt, diced apples, red onion and dried cranberries for a healthier twist. This chicken salad is super easy to make — save yourself the time and pick up a rotisserie chicken or the 'just chicken' from Trader Joe's. Serve it atop fresh lettuce, toasted pita, or with a side of crackers (try Mary's— so good!).
Greek Yogurt Chicken Salad
via damn delicious
ingredients:
1 lb cooked chicken breast, shredded
1/2 cup diced red onion
1/2 cup diced apple (I used a gala)
2/3 cup grapes, halved
1/3 cup dried cranberries
1/4 cup sliced almonds
1/2 cup plain Greek yogurt
1 tbsp fresh  lemon juice, or more, to taste
1/2 teaspoon garlic powder
Himalayan sea salt and ground black pepper
directions:
In a bowl combine all ingredients and stir to evenly combine. Serve on fresh lettuce or in a toasted pita.
xx