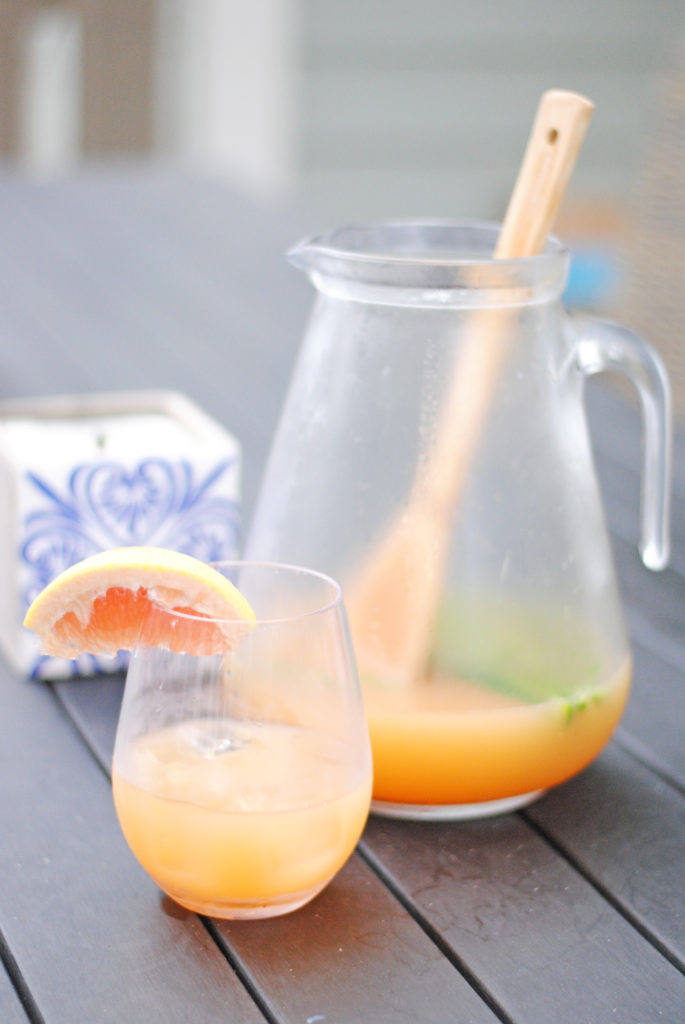 I drove down to our favorite beach spot, 30A, on Sunday to meet my family for a few days of sun and relaxation for my mom's birthday. Last night we wasted no time whipping up these skinny jalapeño grapefruit margaritas and they were so delicious! Not overwhelmingly grapefruit-y, just the right amount of kick from the jalapeños and really refreshing to drink. I'm not one for super sweet drinks, so I try and avoid any with lots of added sweeteners or mix-ins. The spicier the better in my opinion, but you could also leave out the jalapeno's and just make it a skinny grapefruit margarita, which would still be just as tasty!
Skinny Jalapeño Grapefruit Margarita
via eatwell101
ingredients:
1 1/2 cups white tequila
2 cups fresh grapefruit juice
3/4 c fresh lime juice (we used less)
2 tbsp honey
1-2 jalapeños, sliced
directions:
Add all ingredients to a pitcher and stir to combine. Chill in the fridge for 30 minutes to 2 hours. Serve in glasses garnished with a fresh grapefruit wedge and rimmed with salt or sugar (whichever you prefer!). Bottoms up!
xx