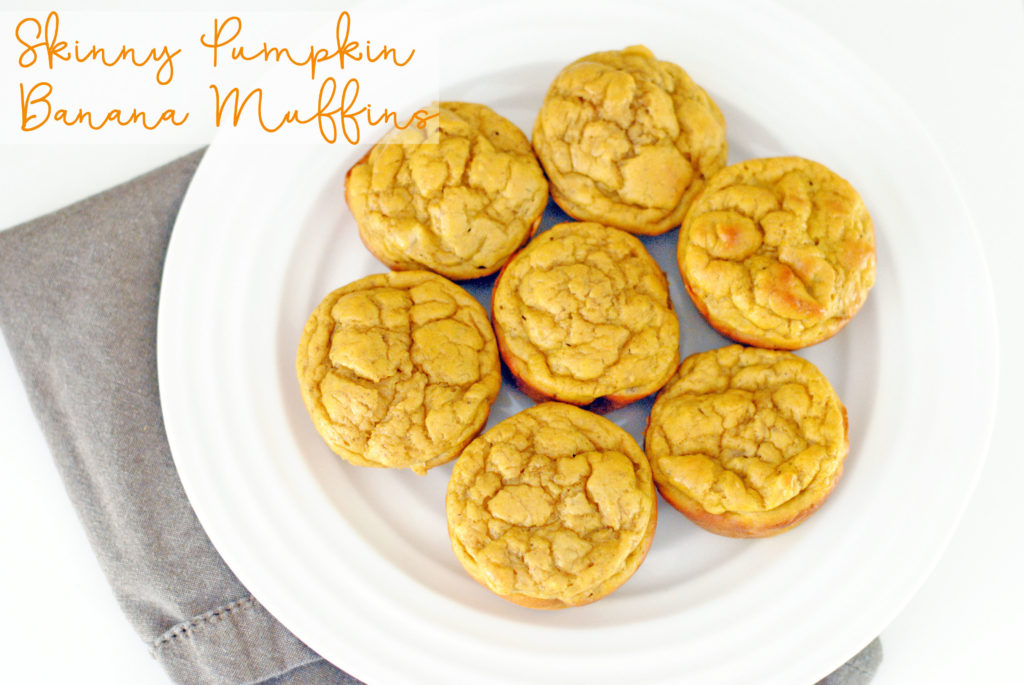 It's practically October ( just a few days shy) and you know what that means, pumpkin everywhere. If you're not a pumpkin fan, don't worry, this is a recipe that's perfect for you! These skinny pumpkin banana muffins are a great healthy option, made with protein rich greek yogurt, mashed bananas as a natural sweetener and pumpkin that brings just a small taste to taste of flavor to these breakfast treats. Having one of these isn't going to be like having a piece of pumpkin pie, I promise. I like these warmed up and topped with almond butter.
Skinny Pumpkin Banana Muffins
via drizzle me skinny
ingredients:
1/3 cup greek yogurt (I used plain, but vanilla would also be good!)
1 egg
1 egg white
2 tbsp brown sugar
1 medium banana, mashed
3/4 cup canned pumpkin
1 tsp vanilla
1/2 tsp baking powder
1/2 tsp baking soda
1/2 tsp all spice (I used cinnamon and nutmeg)
1 cup flour
instructions:
Heat oven to 350F. Line a muffin tin with paper liners or spray with a non-stick coating. In a medium bowl beat together egg, egg white and brown sugar until well mixed. Next, add in the pumpkin, mashed banana, vanilla and greek yogurt. Stir to combine. Mix in the flour, baking soda, baking powder and spices.  Fill muffin tin 3/4 full and bake for 22-25 minutes, or until a toothpick comes out clean from the center of the muffin.
Enjoy topped with raw almond butter or Trader Joe's pumpkin butter!
xx