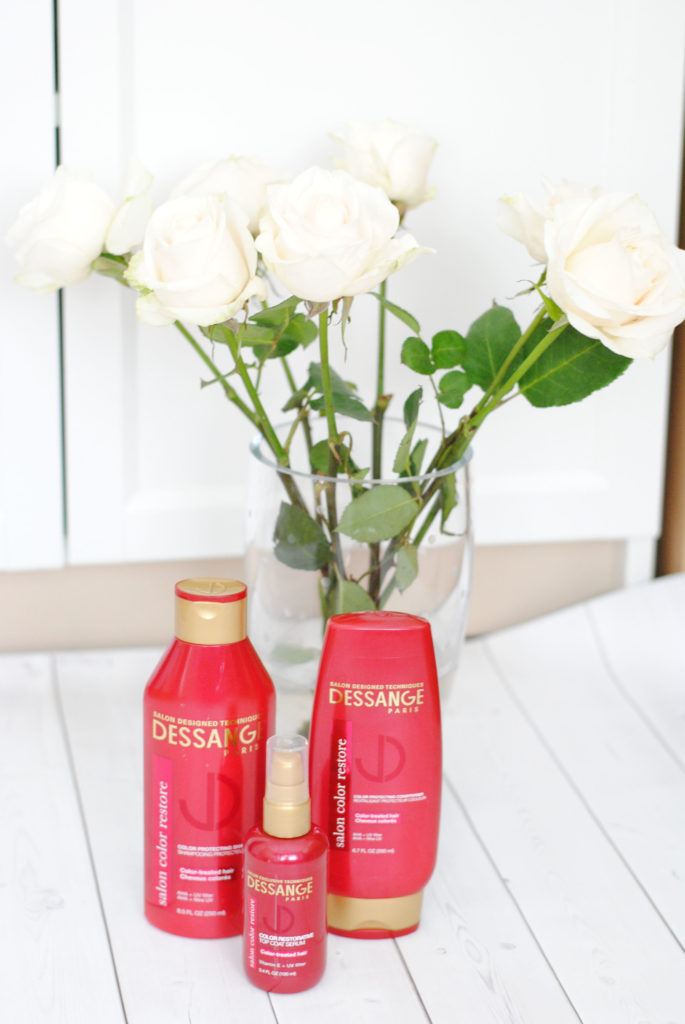 When you spend money on highlighting or coloring your hair, you want it to stay vibrant and extend your color as long as possible, right? Over the years I've tried a handful of hair products to compliment my hair color and finding a high end brand that I loved wasn't the problem. Finding a good, in-expensive option was the tricky part. Dessange Paris originated in France and just recently started being sold in the US and at everyone's favorite spot — Target! The team at Dessange sent me three of their top sellers from the color restore line and I've spent the past month testing them out so I could really do the products justice.
I always fill these TSA approved silicone bottles with my shampoo and conditioner before leaving town. Most hotel hair products seem to strip my hair and leave it dry, so I always pack my own to avoid extra damage. On all of my recent travels I brought these with me and it even helped cut back on having to wash my hair. There's nothing worse than washing your hair only to find it getting oily the next morning. I'm all about extending the wash and style with a great shampoo and dry shampoo for added volume if needed.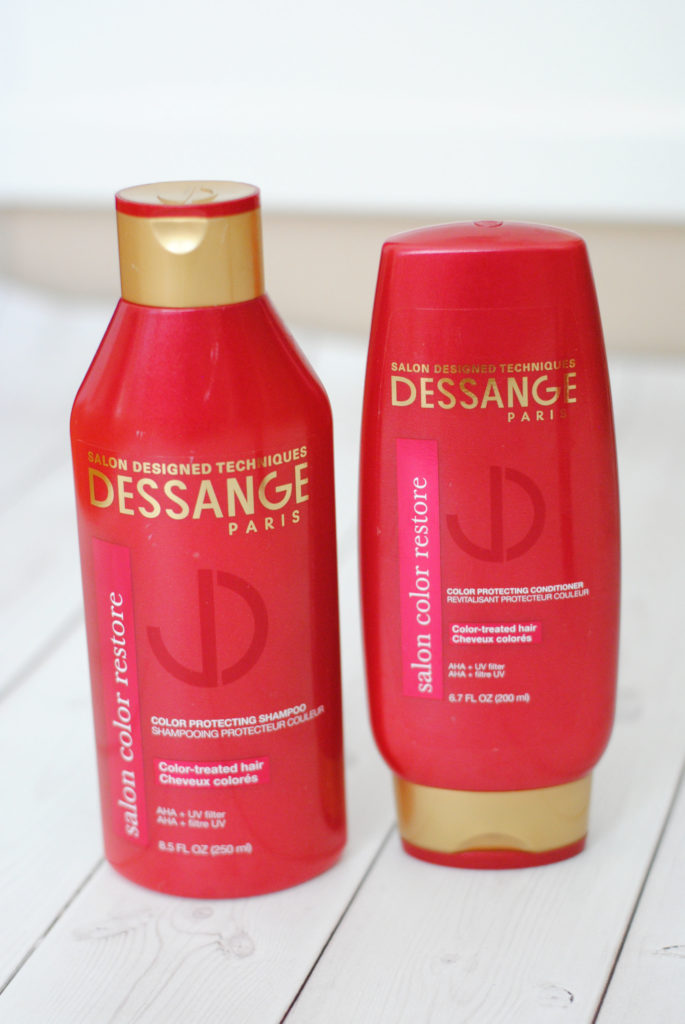 The Dessange Paris color protecting shampoo and conditioner  made my hair so soft! To really maximize the benefits of the line I highly recommend using both products together. I usually leave the conditioner on while I'm shaving so it has a little extra time to work its magic.  Use the conditioner mid-scalp to ends to avoid any oily roots!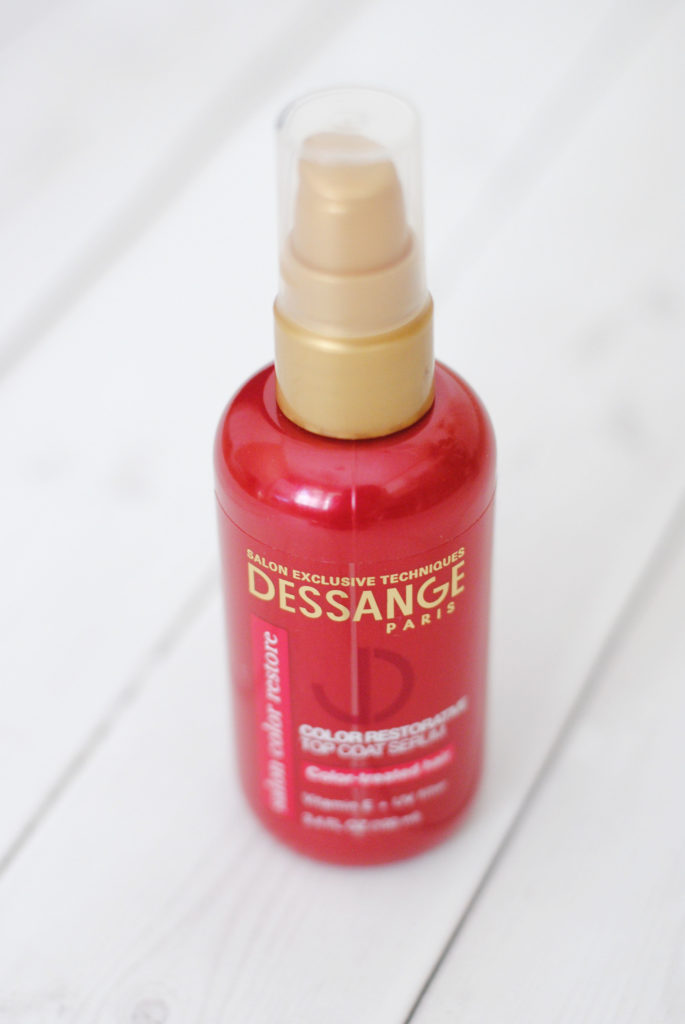 I apply the top coat serum on my ends after letting my hair air dry for about 5- 10 minutes. You only need about a dime size portion since the product is highly concentrated. Serums are one of my must have items when it comes to hair care. Not only does it help add shine, but it protects against the sun's harmful rays.
xx
this post is in collaboration with DESSANGE Paris