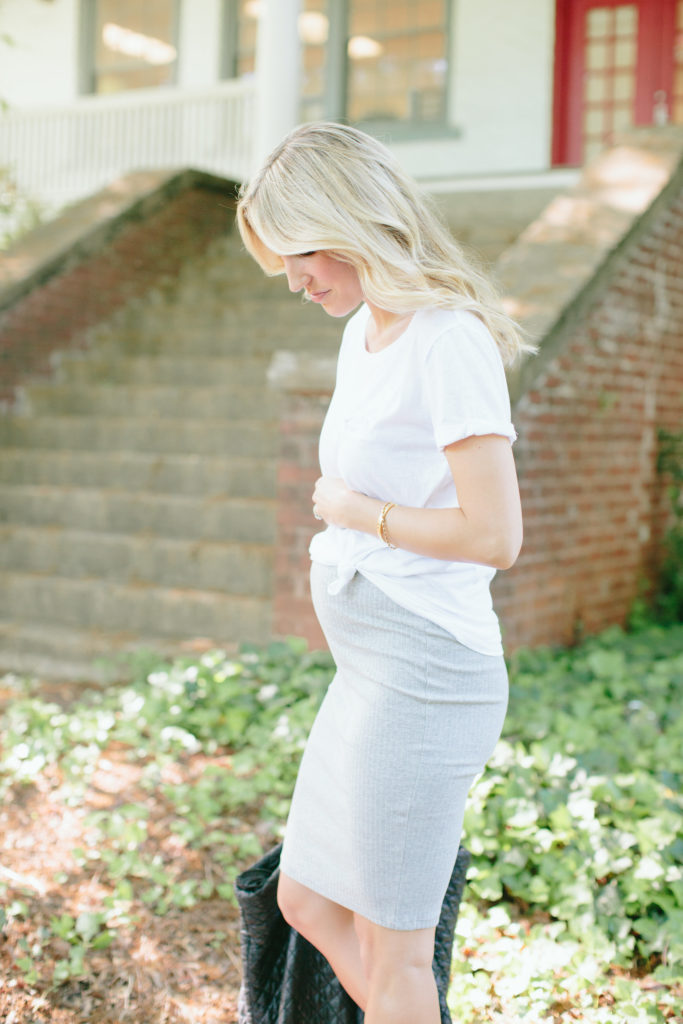 I can't even believe that I'm at 28 weeks and starting my third trimester today! We're so incredibly excited, but also have so much left to do and it's hard to believe how fast time is flying. T-minus 12 weeks (hopefully!) until our little one is here and it seems like no time at all.
t-shirt / skirt / tote bag / sneakers 
(none of the pieces are maternity)
How far along? 28 weeks
Baby's size: almost 15 inches and around 2.2 lbs
Gender: a sweet little girl
Name: we're keeping the name secret and will likely go into the hospital with two choices.
Maternity clothes: still mixing some maternity staples with my normal clothes. I try to work with what I already have, or choose budget friendly pieces that I don't feel bad spending money on. While I love the tighter, form fitting dresses, those definitely aren't practical for work. I'm opting for dresses that are flowy and comfortable for meetings. I've been wearing these white jeans non-stop and they're comfortable and flattering.
How're you feeling? Still feeling good (knock on wood). The backaches are definitely more frequent, but stretching each morning usually helps. Little one is moving and grooving non-stop! Especially after breakfast in the morning and right before bed each night.
Nursery: I gave a sneak peek on insta stories earlier this week, but our crib delivered and I love it! We found in at a local baby boutique, Baby Braithwaite , but I also found it online here. It's such a timeless crib. My parents brought over our glider from Celadon in Charleston and it's the most comfortable thing ever! Now to find a dresser and artwork for over the crib….
Purchases so far: the stroller and car seat are ordered, this little romper will be perfect for the summer heat, my mother in law sent us this precious pink bunny and I love the entire Jellycat line. It's so soft! This tote is amazing and can hold so much stuff. It would make a great hospital bag!
I've been putting together my registry and would love to know any must have items that you had on yours, or that are your go-to baby shower gifts!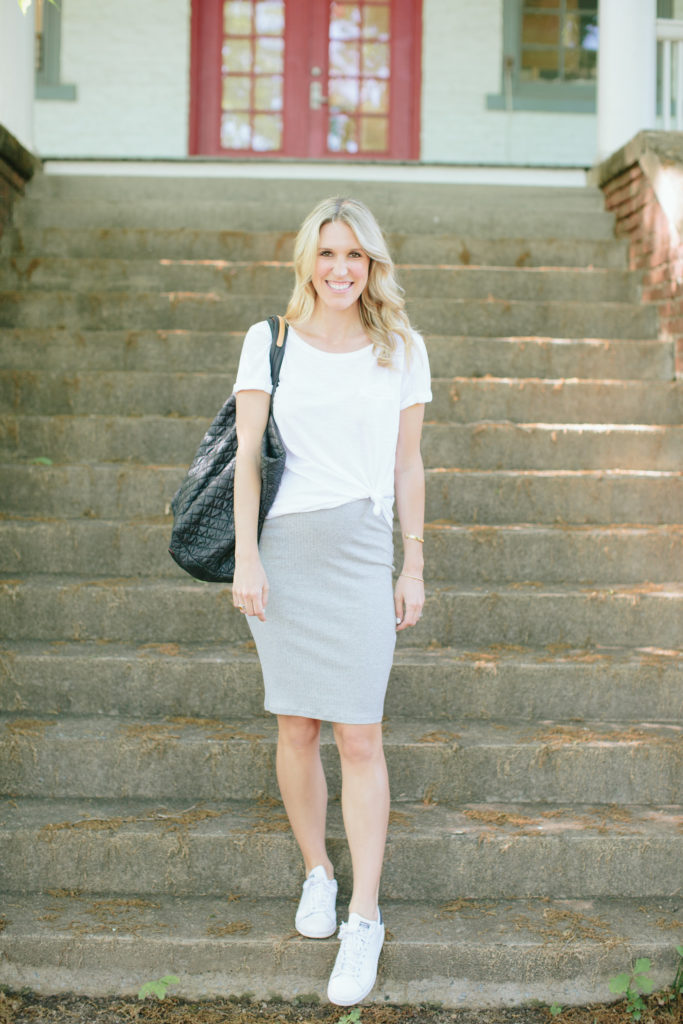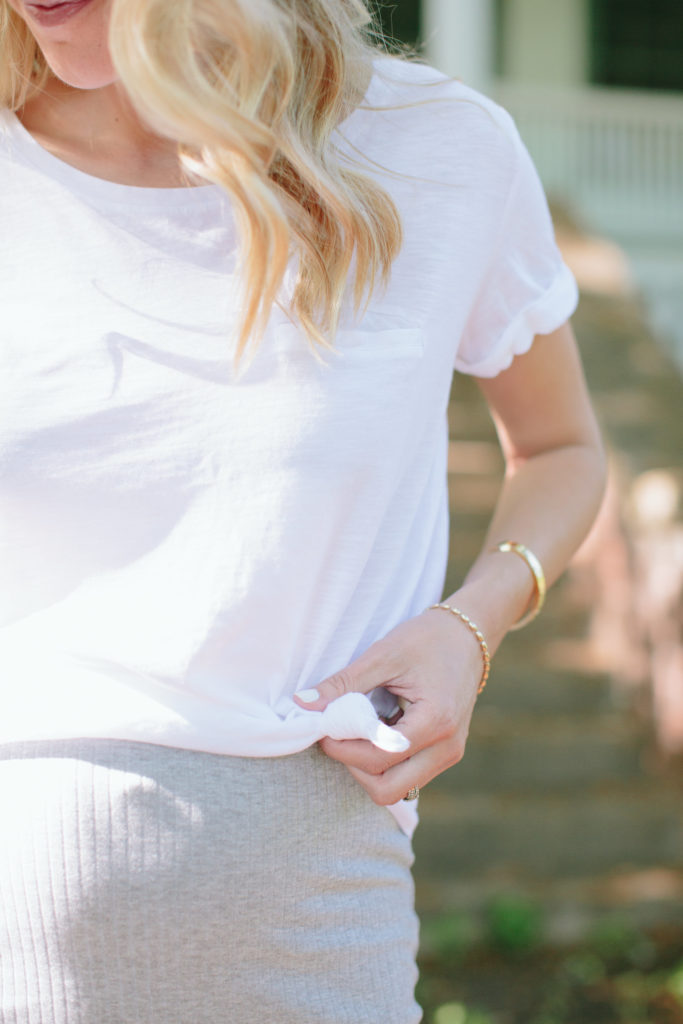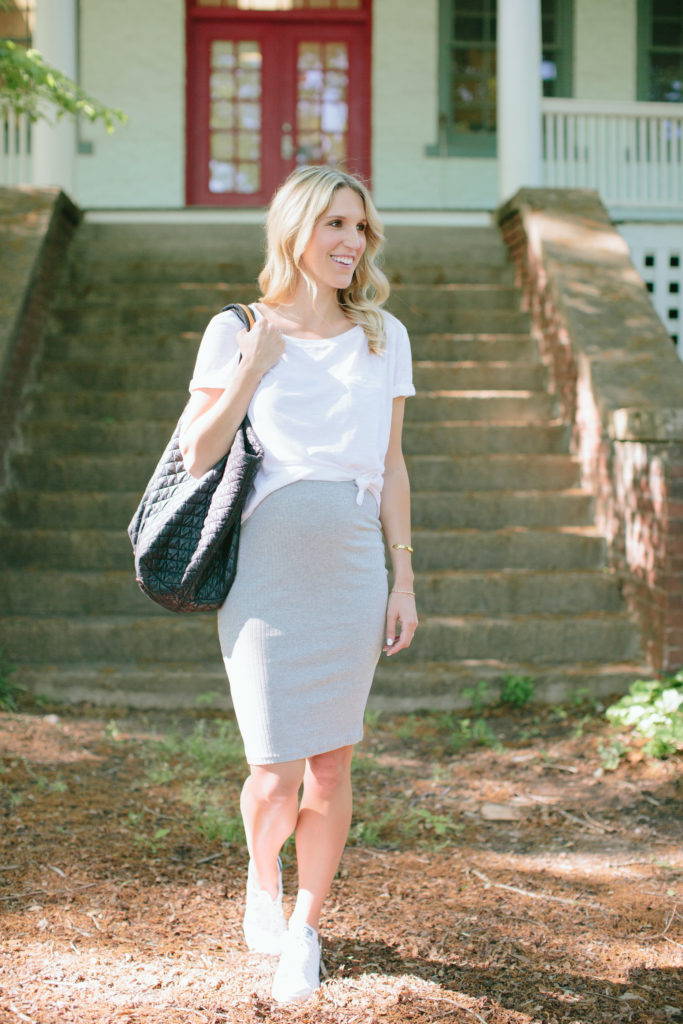 photos by paige molina
xx