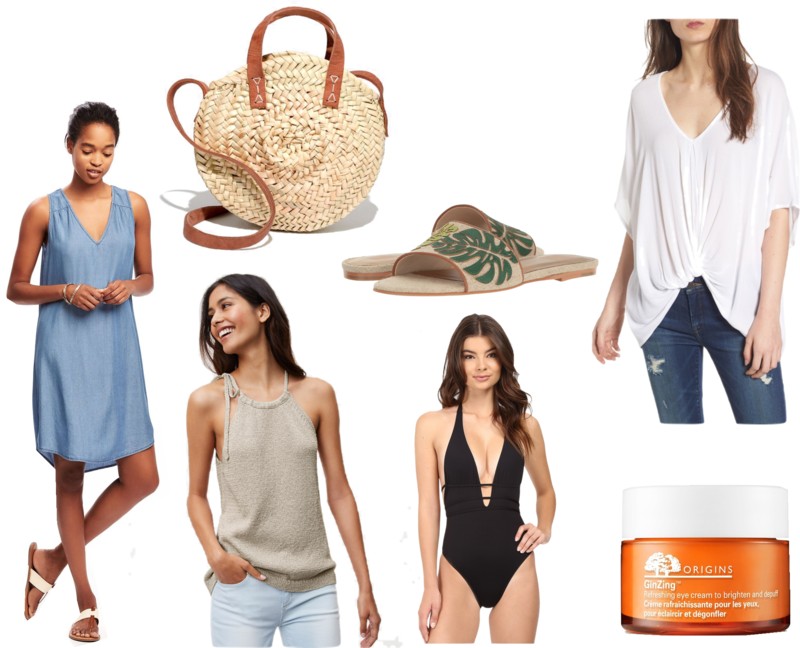 tencel shift dress / round straw bag / palm print slides
drape front top / halter sweater tank / black one-piece / ginzing eye cream
I'm a big fan of pieces made from tencel and this shift dress looks perfect for summer and into early fall. It seems we're all obsessed with straw bags and this little round one is the perfect size when you don't want to carry a bottomless pit. The cutest little palm print slides. I love even more that they're on a neutral shoe. You know I'm drawn to anything with a relaxed, easy look to it. This drape front top gives you an easy front tuck look. Kicking myself for not ordering this sweater tank yesterday. Ordering asap for my post baby wardrobe. A classic black one-piece that's anything but boring. Still one of my favorite eye creams for day. I just got my mom hooked on it!