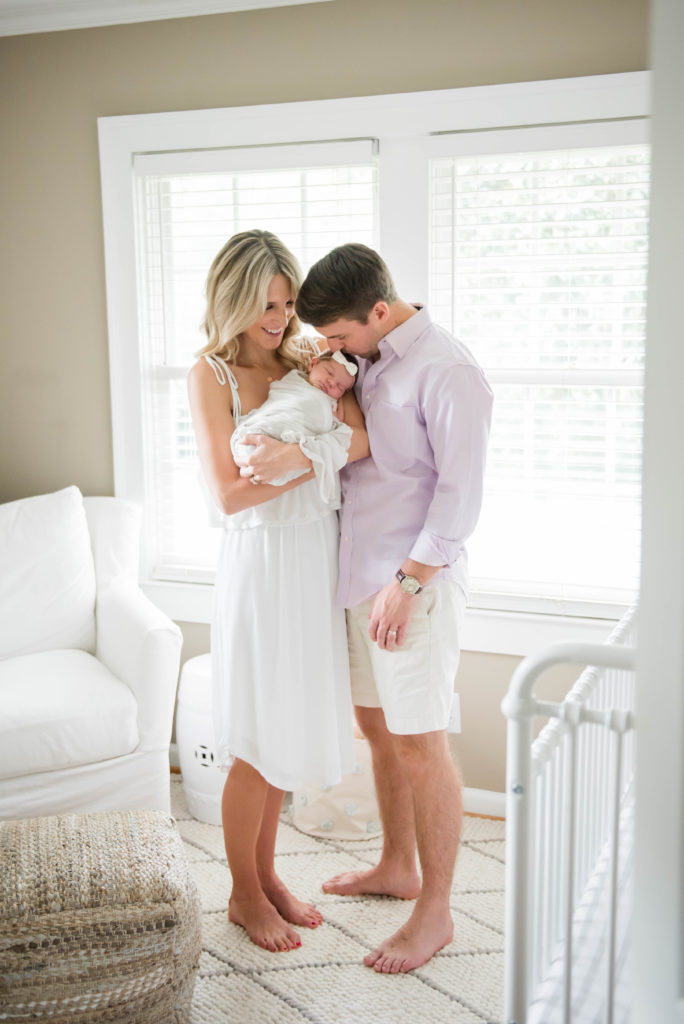 I'm so excited to share with y'all the photos that Hayley from Hayley Jo Photography shot for us! We took these when Olivia was three weeks old and as you can see from the solo pictures, she was wide awake! Words don't describe how special these pictures are and how they captured such an exciting time in Brian and I's lives. Looking at them reminds me just how happy we were to finally have Olivia with us. How we were just starting to figure her out and how we couldn't stop staring at each of her precious little features.
We couldn't leave Oliver out of the family photos and I love how sweet he is with her. The photo of him by her crib absolutely melts my heart. It's only a matter of time before they're best friends and she's chasing him around the house.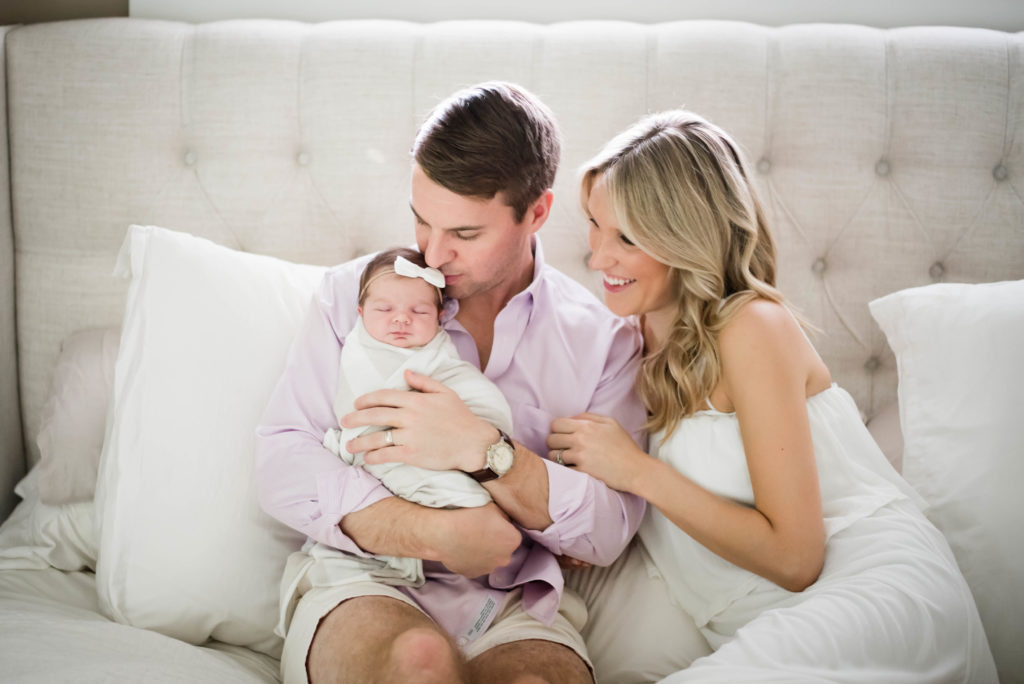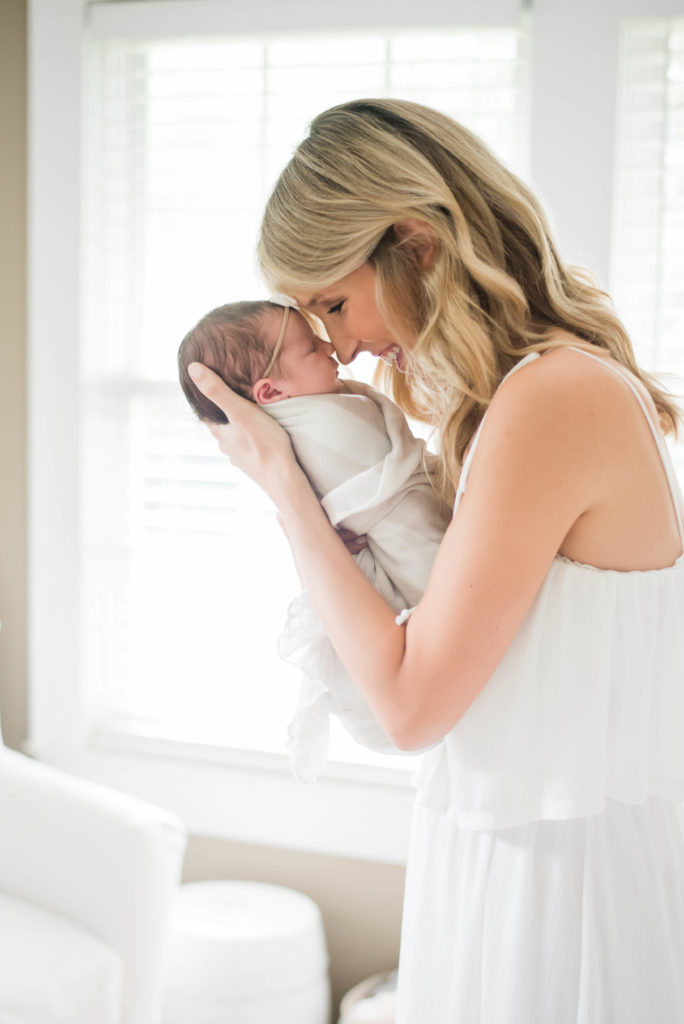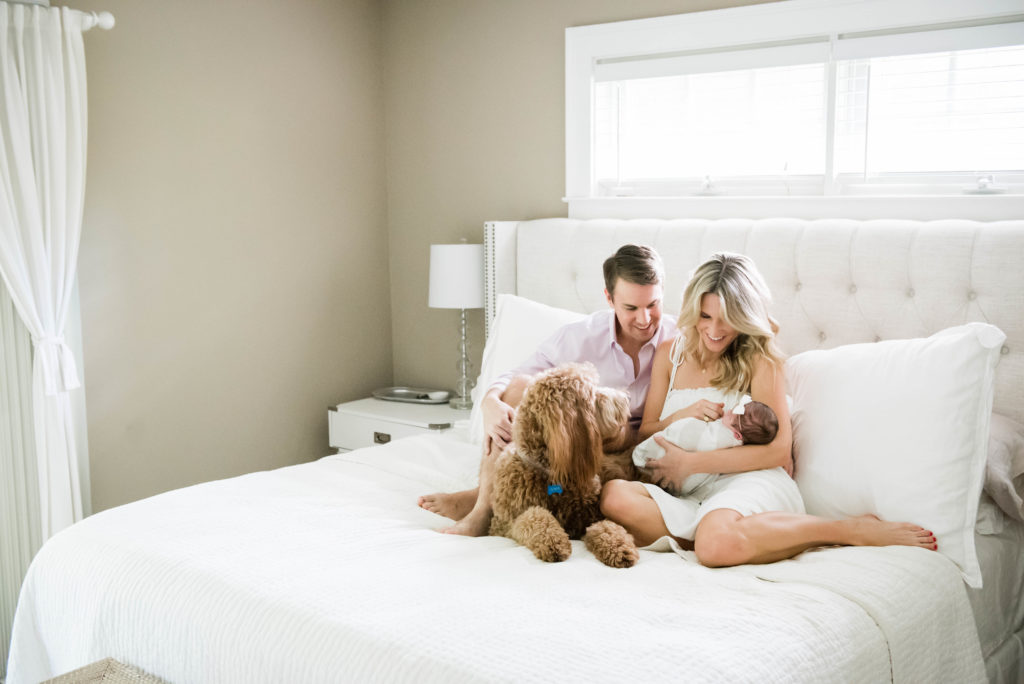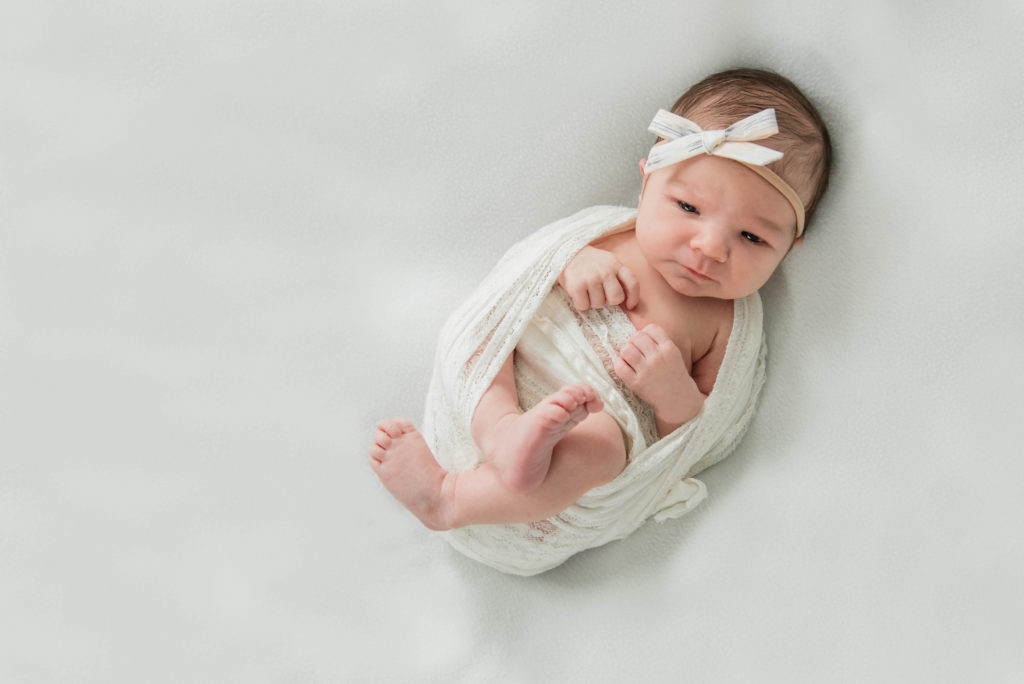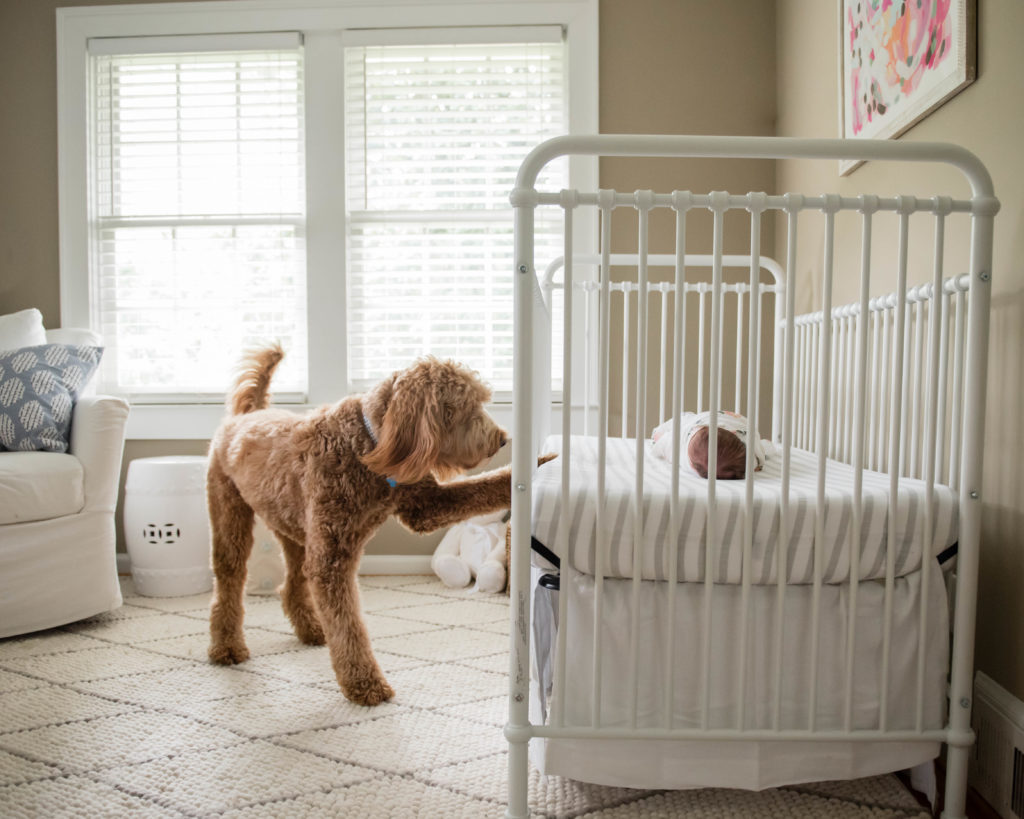 For newborn photos the best thing to remember when picking out outfits is to stick with light colored clothing and avoid bold, crazy printed patterns. I found this white dress a few days before photos and it was perfect for postpartum body– loose without looking baggy, adjustable straps on the top, a longer length to avoid flashing the camera when sitting down and most of all, comfortable! This dress and this dress would both be beautiful options! Olivia's stripe blanket I ordered from Lou Lou and Company and it's so soft – I'm obsessed!
If you're in the Atlanta area and looking for photos, Hayley (Hayley Jo Photography) was so much fun to work with and the absolute sweetest. I can't thank her enough for capturing these moments for us.
xx