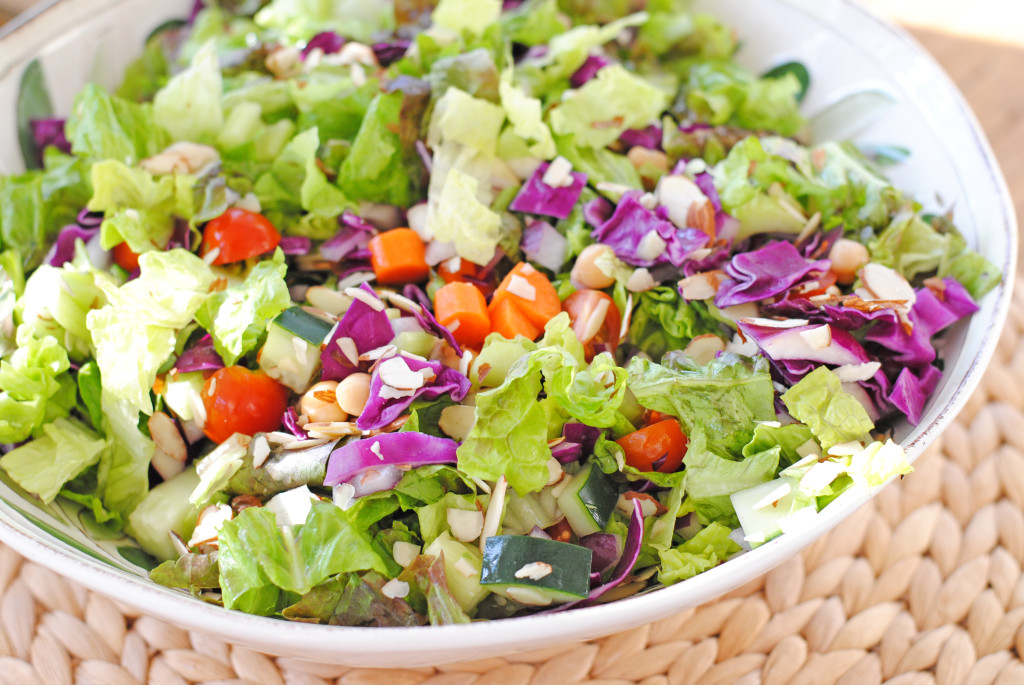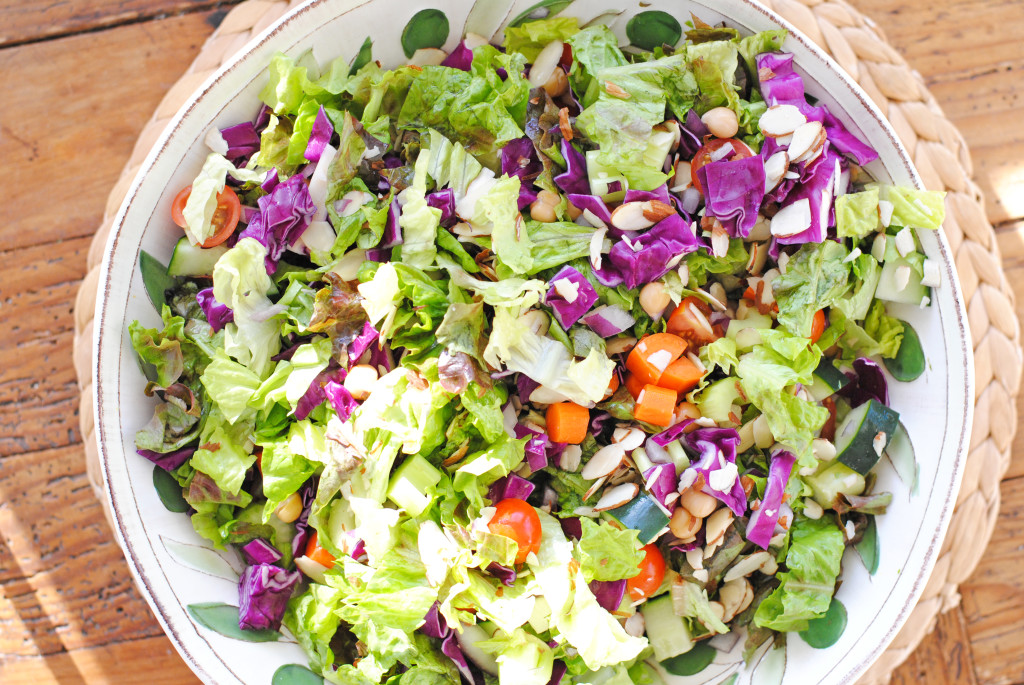 Y'all know how much I love a good salad recipe. When I find one that I make over and over that's when I know it needs to be shared. This detox salad is so fresh and loaded with tons of healthy ingredients. The recipe below makes a really large salad (it would be perfect to bring to a party/bbq/holiday meal), but Brian and I had it for dinner one night and I ate it for lunch two more times that week. You could of course cut the recipe in half, but I'm never one to turn away from leftovers and having another meal already prepared.
Homemade dressing is my favorite and SO much better tasting than anything in the stores. Plus, you know exactly what's going into it. After weekends that may include a little too much eating/drinking, we always love starting the week with a super fresh and healthy meal. It gets me in the right mindset for the days ahead and takes care of lunch so I don't find myself reaching for something simply because it's quick instead of healthy.
Loaded Detox Salad
via designer bags dirty diapers
ingredients:
1 head of romaine, shredded
1 small bunch of kale, shredded
1/2 head purple cabbage, chopped
1 cup carrots, chopped
1 cup celery, chopped
1/2 pint cherry tomatoes, sliced in half
1/4 cup red onion, diced
1/2 cucumber, diced
1/2 cup slivered almonds
1 cup chickpeas
dressing:
1/4 cup apple cider vinegar
1/3 cup olive oil
1 garlic clove, minced
juice from 1/2 a lemon
1 tsp dijon mustard
salt & pepper, to taste
directions:
Mix all salad ingredients (minus the dressing) in a large bowl. Add all dressing ingredients to a mason jar and shake to combine. Pour over salad and enjoy!
*if not eating all of the detox salad at once, add dressing individually to each salad so the leftovers don't wilt overnight.
Enjoy!
xx