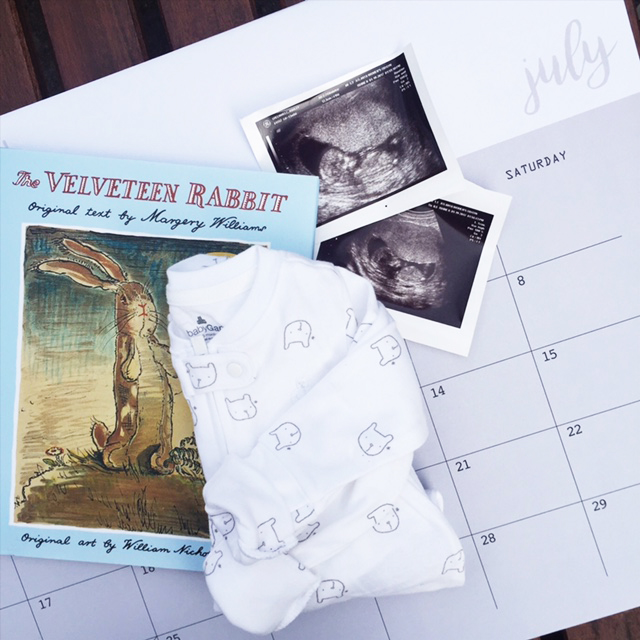 Today's post was one I was so excited to hit publish on, but also so anxious and nervous at the same time. Brian and I are so excited to share that we have a precious little babe joining our family this July! Phew! It feels so good to not have to keep this huge secret anymore… especially when I've almost mentioned it countless times prior to now. My family and friends will attest to the fact that I'm very superstitious and even sharing it now that we're out of the first trimester still has me a little on edge. I'm like this when it comes to just about anything. There are a lot of prayers going up for this little one!
BUT, we are so so beyond happy and feel incredibly lucky to have this blessing. I don't think we've stopped smiling since we found out. The first trimester was honestly not much different than my everyday life. There were a few annoyances like really tender breasts (keeping it real here– also the first sign I thought I might be pregnant), feeling insatiably hungry (give me all the cheese please) and occasionally feeling extra tired. I was fortunate to evade any morning sickness which I'm really thankful for. I know that can be truly terrible for some.
Rest assured that this space won't become a full-blown mommy blog. I plan on sharing 'bumpdates' each month since I've loved reading ones that other bloggers have documented during their pregnancy. I'm excited to take y'all along on the journey with us and shares bits and pieces along the way!
xx