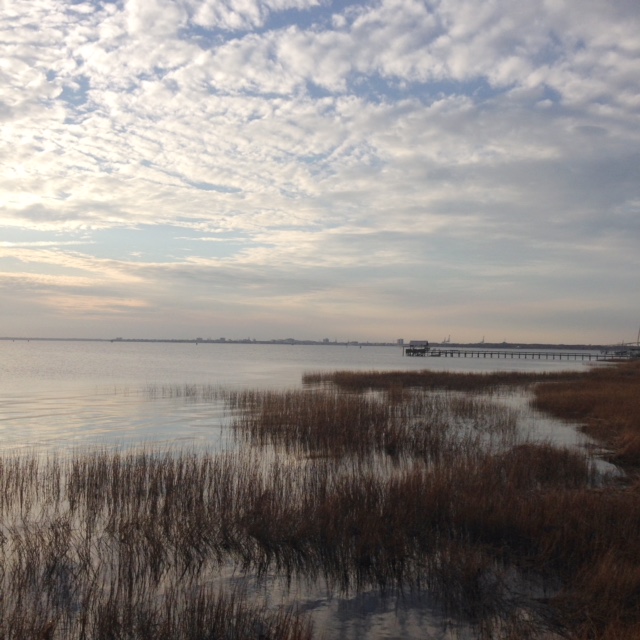 After sharing the exciting news on Instagram that we're moving to Charleston, SC in July, I wanted to give a little background and details about our move and why Charleston. After graduating from the University of Georgia in 2010, I made the decision to move to the low country and start work in a city where I knew  less than 5 people. It had been years since I'd last visited the city, but for some reason my gut led me back and I'm so incredibly thankful that it did. Brian and I met through mutual friends while he was finishing up medical school there and we then did long distance when he moved to St. Louis that spring for residency training and I went to Charlotte, NC.
We always knew that Charleston was somewhere we hoped to be able to move back to. Besides having an amazing culinary scene, beautiful geography, exciting history (and preservation) it holds so many of our favorite memories. It's where we got engaged, married and where my family lives. Every time we went back to visit it was harder and harder to leave. For both of us it's a place that while living there we never took for granted. I can remember waking up each and every day feeling so thankful to live in a city that I wholeheartedly loved.
Fast forward a fun three years in St. Louis and three years of fellowship training in Atlanta, and Brian officially accepted a job specializing in oncology back in Charleston. We'll be moving there July 1st after he finishes fellowship and things are going to be relatively chaotic until then. I'm heading back this weekend to meet with a realtor and start the process of figuring out which part of town we want to live in, daycares, timelines, etc.  There's nothing like having a baby to realize just how nice it will be to live in the same city as family (hellooooo babysitters!). It'll be bittersweet leaving Atlanta where our best friends are, but to say we're excited for this next adventure would be an understatement. I can't wait to take y'all along on finally getting to really dive in and decorate our home, sharing even more of my favorite Charleston spots and showing you a glimpse of life in the lowcountry.
xx