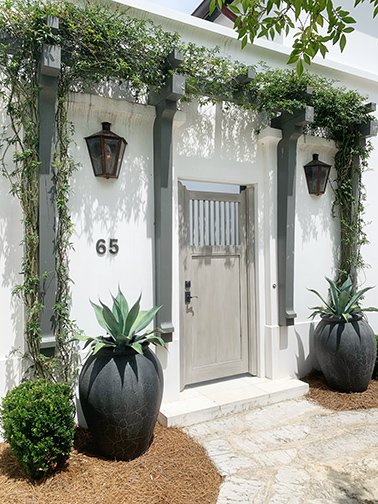 HOME:
Juliska Puro mug: I replaced our old coffee mugs with these simple, organic shaped white mugs. They have plenty of room for coffee + creamer and are such beautiful quality.
The Company Store coverlet + shams: I couldn't make this list without including our master bedding! It was my first time ordering anything from the brand and I'd absolutely order again from them. This coverlet is super soft and I love the pin tucked pleating on the border.
Amanda Lindroth Placemat: these come in a set of 4 and are so pretty and fun to add to your table! We have the blue colorway, but you really can't go wrong with any color.
Playing Nice book: a good psychological thriller if you're looking for an easy read that keeps you guessing!
Multi-Use scrub sponge: random, I know, but these are honestly the best sponges! They hold up really well and won't scratch your pans.
FASHION/BEAUTY:
Nike sweatshirt: the coziest cropped pullover is finally back in stock (also found here) ! It's an oversized fit and I love the cropped style paired with high waisted leggings. size: xs
Sephora eyeliner + RMS shadow: my go-to eye combo for the past few months. The eyeliner in brown stays put all day, but still washes off easily at the end of the day. Pair with RMS shadow in 'solar' for the perfect subtle color.
Mermaid Collagen Serum: I'm a big fan of this hydrating collagen serum! I apply nightly after Biologique Recherche P50 and before any other serums/lotions. Take a look at the before/after and all the reviews from other users!
Rembrandt toothpaste: I used to think toothpaste marketing was all a gimmick until I tried this version! We've gone through 4 tubes of this and I've noticed a visible brightness in my teeth. Personally I prefer the pink "mint" box over the green "peppermint" flavor.
LITTLE ONES:
Necklace making kit: my MIL sent this for Olivia's birthday and it has been such a hit!! The necklace itself is made of rubber and easy for their little hands to get beads onto. We've since ordered another set to keep at my parent's house too. I can't think of another toy that's been such a big hit in a while — highly recommend!
Toddler socks: these no-show shocks I re-purchased again this year for Olivia and they're out favorite for wearing with sneakers. For turn down cuffs with play shoes I love this all white style.
Baby socks: for baby feet these are amazing and the grips on the bottom are a must to keep from sliding
Kids Land Rover: we gave this to Olivia for her 3rd birthday and it's even cuter in person! We're still mastering the steering concept, but getting there! Love that it has a fast and slow speed 🙂
xx