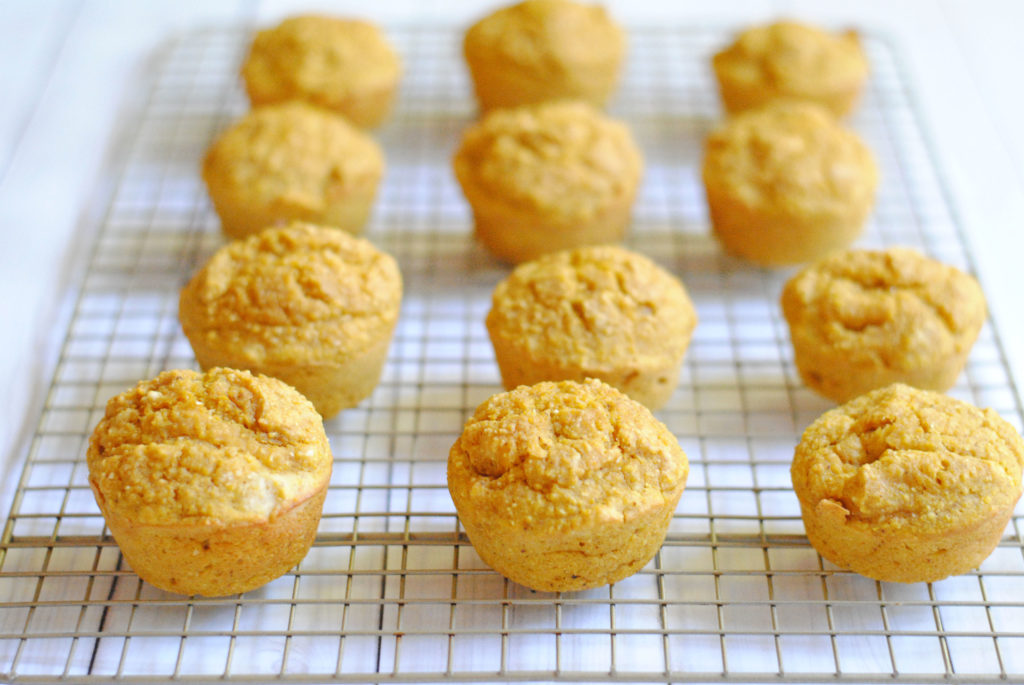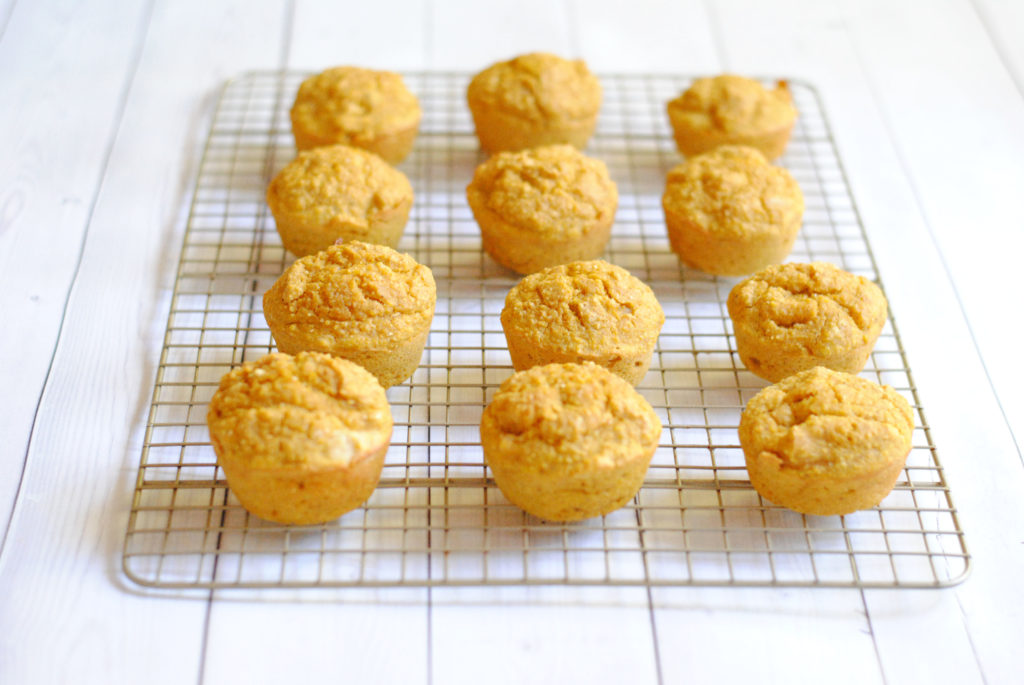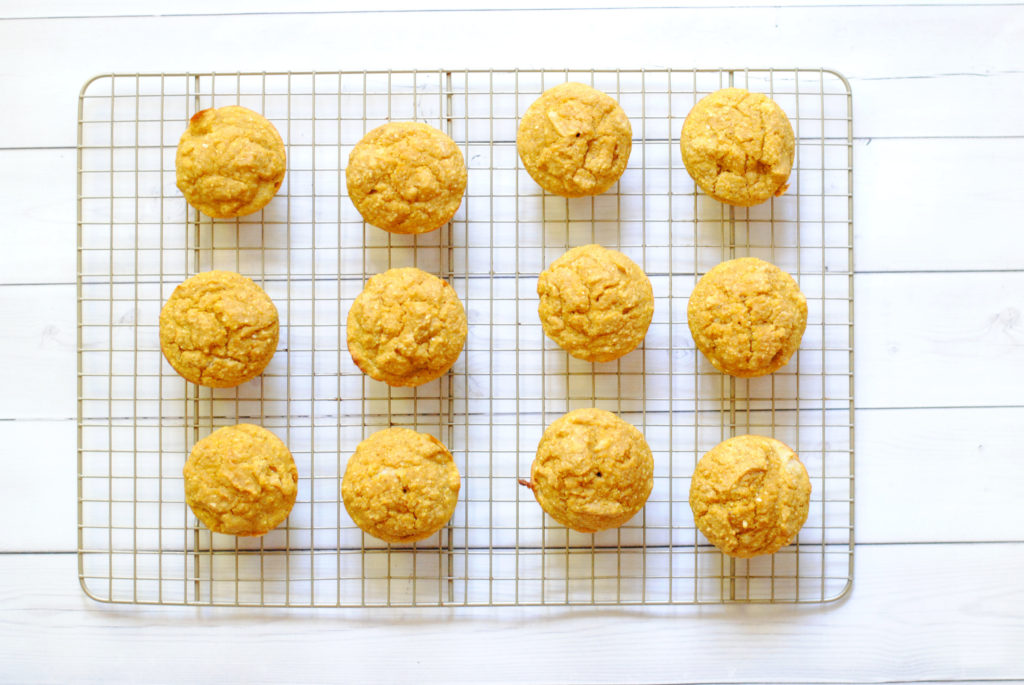 Chili and fall are like peanut butter and jelly; they're meant for each other. While the fall temperatures may not have truly made their way to Atlanta yet, I've already pulled out my favorite chili pot and cooked up a few servings. We always serve ours topped with all the fixings: greek yogurt (the best sour cream substitute), shredded cheese, diced jalapeño slices and fresh avocado slices.  These pumpkin cornbread muffins are such a tasty side to serve with the dish! Their slightly crispy outside and warm inside are best eaten when broken into pieces and mixed into the chili or sprinkled across the top.
You really can't really taste overwhelming pumpkin in these, so if you're not a pumpkin fan don't count them out. Check out all the amazing health benefits to cooking with pumpkin here!
I'm always up to trying any new chili recipes, but these are my tried and true favorites that I make year after year:
White Chicken Chili 
Frito Chili Pie
Lentil Chili 
Black Bean, Quinoa and Sweet Potato Chili
---
Pumpkin Cornbread
via spoon fork bacon
ingredients:
1 cup pumpkin puree
1/4 cup light brown sugar
3/4 teaspoon ground cinnamon
1/2 teaspoon ground ginger
1/4 teaspoon ground nutmeg
1/4 teaspoon ground cloves
1 1/4 cups yellow cornmeal
1 cup all purpose flour
1 tablespoon pure cane sugar
2 teaspoons baking powder
1/4 teaspoon salt
1 egg
1/2 stick (4 tbsp) unsalted butter, melted
1 cup buttermilk (made my own with almond milk + fresh lemon juice)
2 tablespoons honey, (plus extra for drizzling)
salt and pepper to taste
directions:
Heat oven to 400 F and spray muffin tin with non-stick spray or liners. Set aside. Combine the first 6 ingredients (the pumpkin puree through the ground cloves) in a small bowl and mix. In another bowl, whisk the cornmeal, flour, sugar and baking powder. In a third bowl, whisk the egg, melted butter and buttermilk and honey. Add the cornmeal/flour mixture to the egg mixture and stir to combine. Lastly, mix in the pumpkin mixture. Fill each of the muffin tins with the batter and bake 17-20 minutes.
optional: drizzle cornbread with honey after they bake
Enjoy!